Long before there was Brangelina there was Edaleen. Although not Hollywood royalty, Edaleen Dairy's ice cream has cultivated raving fans since 1982.
Founded by Ed and Aileen Brandsma (Ed + Aileen = Edaleen), Edaleen Diary makes some of the best ice cream in the Pacific Northwest.
Ice cream. Two words that instantly invoke pleasant memories. The corners of your mouth can't help but lift upward into a slight grin.
Who doesn't love ice cream? Made from dairy milk, soy, nut milk, or coconut, it's all good. Its summer in a cone.
You won't find any nondairy ice cream at Edaleen Dairy. Instead, you're treated to ice cream from the milk of hormone free cows that's "always fresh, always local" made within 24 hours of milking and with local berries and other ingredients from Whatcom County. And it makes a tasty craft beer float.
Whatcom County is thirty minutes from Bellingham, two hours from Seattle, and five minutes from Canada. I visited two of Edaleen Dairy locations during my trip to Lynden.
Disclosure: As is common in the travel industry, my trip was provided for review purposes. All opinions are 100% mine.
Edaleen Dairy 40 Flavors of Fun, Fresh Ice Cream
We had a couple of hours before dinner so grabbed the free bikes from the Inn at Lynden and rode to the Lynden City Park and Jim Kaemingk Sr Trail.
As we took in the surroundings, my companions asked if I wanted to go back the same way. Or we could ride past the Lynden Edaleen Dairy store and get ice cream.
Ice cream? I hopped on my bike and started pedaling. I didn't know where I was going all I knew was ice cream was in my future.
Little did I know this offchance visit would lead to a date with the best, freshest gourmet ice cream that any penny-pinching frugalist will love.
Pro-tip: Want to skip the ride to the park and head straight to the ice cream shop?
It's a 6-minute bike ride from the Inn at Lynden to the Edaleen Dairy store on Grover Street. The route is flat and a straight shot once you get onto Grover Street.
You don't need to be in shape to do this ride. Remember, you're riding to get ice cream. Keep in the end goal in sight. (It's only a 3-minute drive by car.)
With over 40 flavors you'll want to camp out and try them all. Guess what? You can without having to sell your cow or break into your piggy bank because a scoop is only $3. Hand over a couple of dollars and you've got yourself a scoop of delicious ice cream.
Pro-tip: Kids scoops are only $1.50.
Current ice cream prices:
Kids hard – $1.50
Regular hard – $3.00
Large (double) hard – $4.00
With prices this low a family of four can enjoy a tasty treat for less than $10 even spring for a waffle cone. Or you can come back more for another visit.
Flavors vary depending on the time of year. Some flavors like Eggnog and Pumpkin are only offered seasonally. The popular flavors tend to sell our fast, especially during the summer.
You can order hard or soft serve ice cream in a cup, bowl, cone, or homemade waffle cone.
Edaleen Dairy Grover Store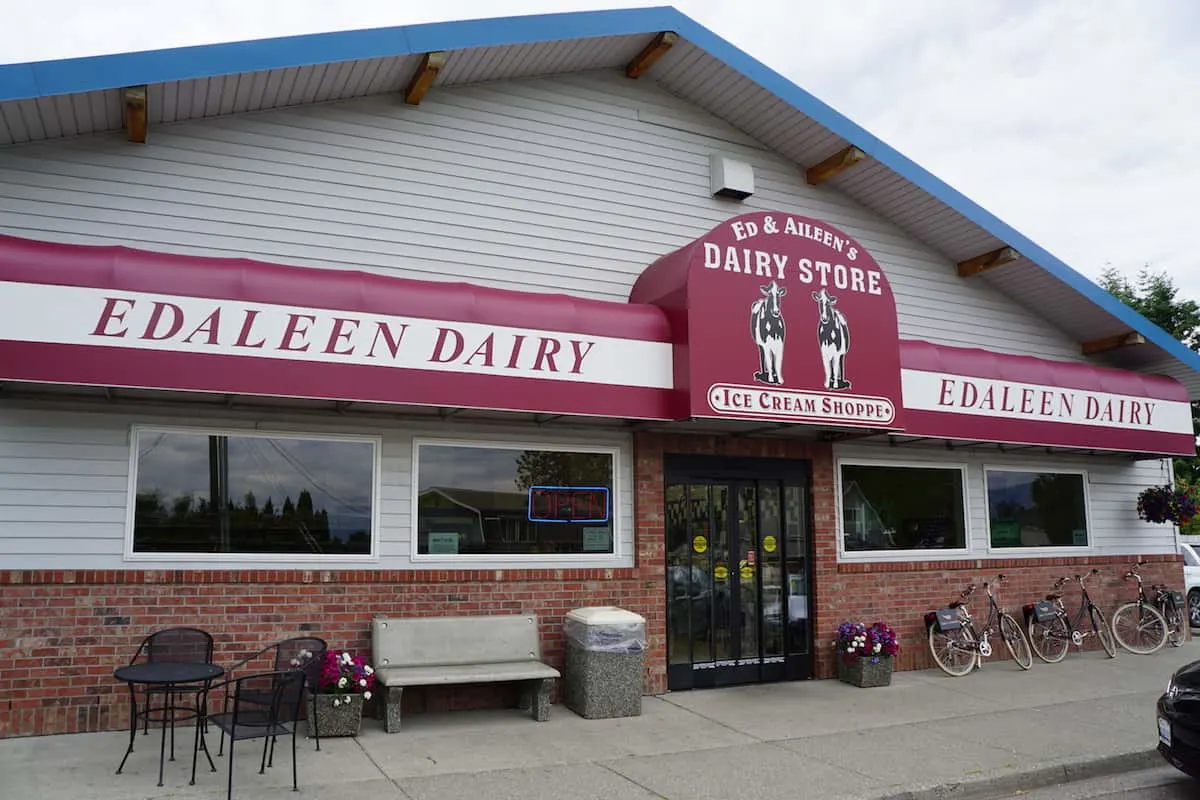 There were 16 flavors available during my visit:
Almond
Birthday Cake
Black Licorice
Blackberry
Bubble Gum
Cappuccino Chip
Chocolate Chip Mint
Chocolate Peanut Butter
Coffee Almond Fudge
Cookies & Cream
French Vanilla
Fudgy Wudgy
Passion Guava
Pecan Praline
Vanilla
White Chocolate Raspberry
Vanilla is my tried and true standby. Yes, I'm plain and I know it. Vanilla is also Edaleen's best selling flavor. When you're right, you're right. 🙂
But the Coffee Almond Fudge intrigued me and it's the hardest for Edaleen Dairy to make. Three delicious tastes in one scoop of ice cream like Baskin Robbin's Mocha Almond Fudge. Coffee Almond Fudge for the win.
Pro-tip: Edaleen Dairy is generous with their servings. A regular scoop is more like 2 scoops.
If you're planning on buying a half gallon or 5 gallon bucket, make sure you have an ice cream scoop.
The ice cream was rich, creamy, and heavenly with plenty of hearty fresh almond chunks. The fudge was gooney, thick enough to give it a pull away consistency yet keep its shape and not runny.
Edaleen Dairy ice cream was so good, we visited another Edaleen Dairy location the next day!
Looking for a healthy alternative to ice cream? Try the greek yogurt. Edaleen Dairy serves six flavors of Ellenos real greek yogurt in the Grover store location.
Edaleen Dairy Headquarters
At the Guide Store and Company Headquarters they served many of the same flavors as the Grover store plus a couple of new ones:
Almond
Banana Split
Black Licorice
Blackberry
Cappuccino Chip
Chocolate Chip Cookie Dough
Chocolate Chip Mint
Chocolate Peanut Butter
Coffee Almond Fudge
Cookies & Cream
Fudgy Wudgy
Mango
Passion Guava
Pecan Praline
Vanilla
White Chocolate Raspberry
Curious about their quality control if the Coffee Almond Fudge would taste the same at each Edaleen Dairy location, I ordered a scoop a Coffee Almond Fudge.
It tasted exactly like the ice cream from the Grover store!
Canadians Save Money Buying Edaleen Dairy Ice Cream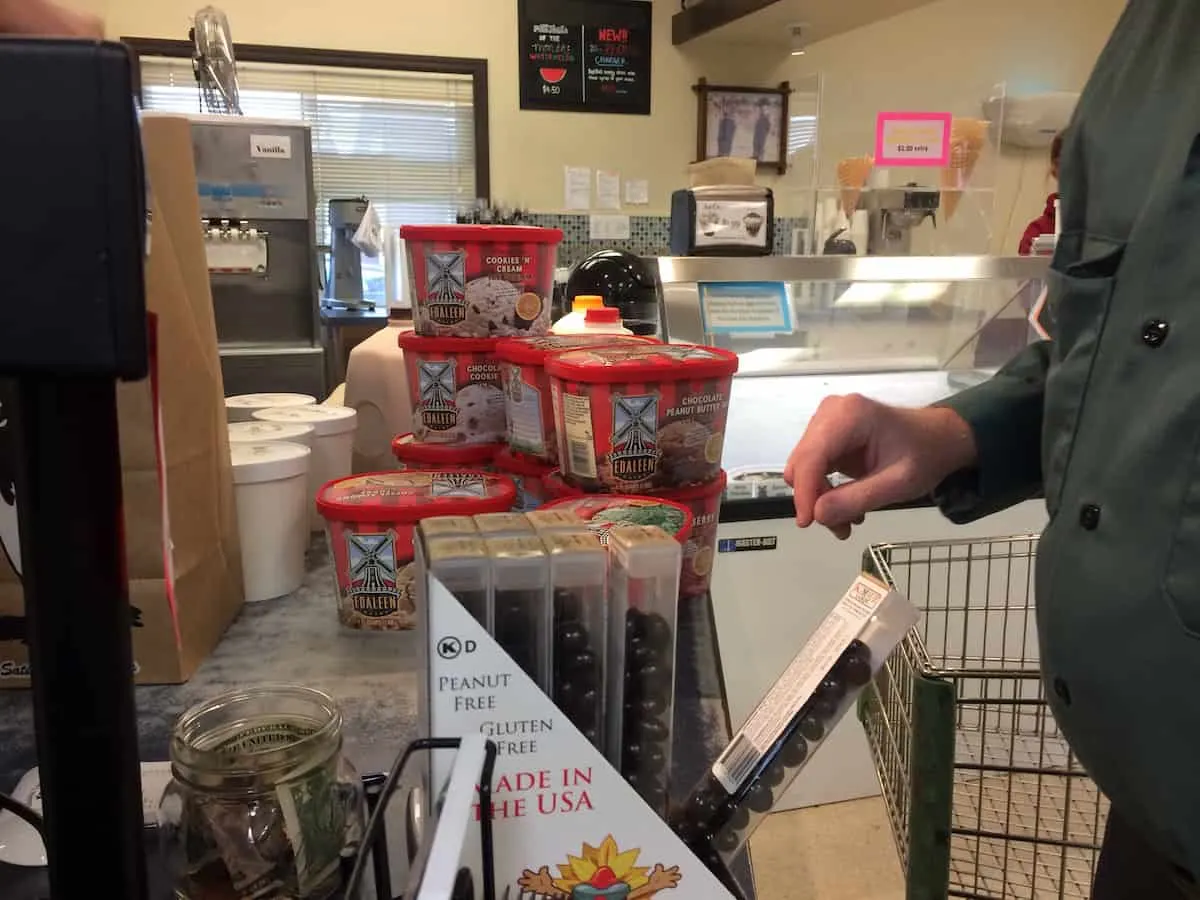 At the Edaleen Dairy headquarter store (five minutes from the Canadian border) many people had shopping carts filled with cartons of Edaleen Dairy ice cream and other dairy products because of fixed Canadian prices. Prices are set so high in Canada, it's cheaper for Canadians to cross the border and buy US ice cream. You can buy a dozen jumbo eggs for $1.49.
Pro-tip: You can bring $20 worth of US dairy products into Canada without paying duty taxes.
With three of the six retail locations five minutes or less from the Canadian border, selling to Canadians is a lucrative business for Edaleen Dairy.
Quarts at Edaleen are 1.75.
Edaleen Dairy Locations
Edaleen Dairy has six retail locations in Whatcom County, Washington. So if your favorite flavor is sold out at one ice cream shop, you can visit another. All stores sell Edaleen logo items and have inside seating.
Looking for a fun family-friendly food centric event? Try the ultimate Edaleen Dairy crawl by following the store list below and stop at every location. You can visit all six Edaleen Dairy ice cream stores in less than 2 hours not counting time to stop, order, and eat the delicious treat.
Guide Store & Company Headquarters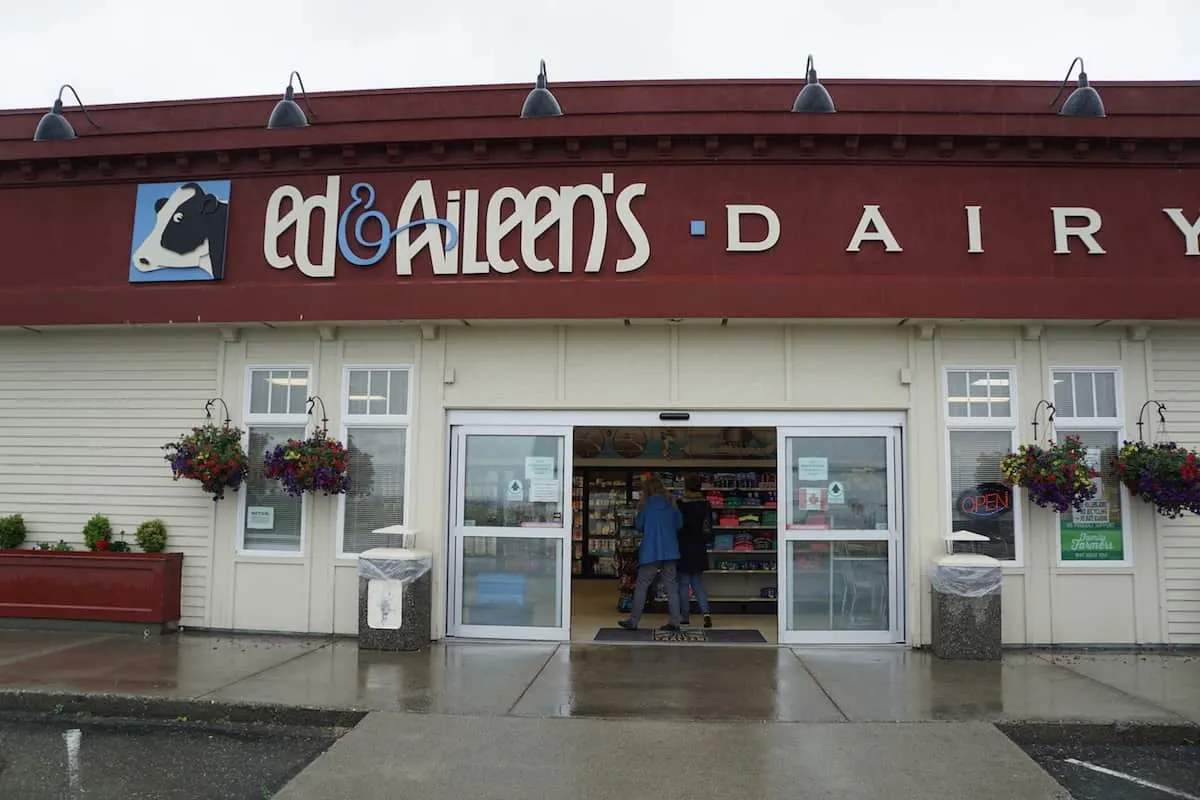 The Edaleen Dairy Guide Store & Company Headquarters sells dairy products like eggs, butter and several types of cheese along with various sizes of ice cream from 1.75 quarts, gallon tubs, to 5-gallon tubs! That's a lot of ice cream! You'll need a deep freezer and an ice cream scoop.
9593 Guide Meridian Road
Lynden, WA 98264
360-354-5342
Hours: Monday to Saturday 8 am to 9 pm. Closed on Sunday.
Grover Store
In addition to ice cream and Edaleen Dairy merchandise the Edaleen Dairy Grover Street location also sells Dutch snacks like stroopwafels.
1011 E. Grover Street
Lynden, WA 98264
360-746-8664
Hours: Monday to Saturday 8 am to 10 pm. Closed on Sunday.
Bellingham Store
The Edaleen Dairy Bellingham store is their newest location and offers 24 rotating flavors. Soft serve and Ellenos Greek yogurt are also available.
1200 10th Avenue, Suite 104
Bellingham, WA
Hours: Monday to Saturday 11 am to 9 pm. Closed on Sunday.
Ferndale Store
The Edaleen Dairy Ferndale store offers sandwiches, ice cream, and other dairy products.
5905 Portal Way, Unit 103
Ferndale, WA 98230
360-366-8760
Hours: Monday to Saturday 8 am to 10 pm. Closed on Sunday.
Blaine Store
The Edaleen Dairy Blaine store is the most Western location and one of three shops close to the Canadian border.
458 Peace Portal Drive
Blaine, WA 98230
Hours: Monday to Saturday 8 am to 10 pm. Closed on Sunday.
Sumas Store
The Edaleen Dairy Sumas store is a smaller ice cream shop but near the Canadian border.
908 Cherry Street
Sumas, WA 98295
360-988-0189
Hours: Monday to Saturday 8 am to 9 pm. Closed on Sunday.
Conclusion
The next time you're in Whatcom County be sure to visit Edaleen Dairy for the freshest ice cream. With six locations in Whatcom County it's easy to find an ice cream store near you.
Offering over 40 flavors from traditional favorites like Vanilla to the exotic Passion Guava, Edaleen Dairy ice cream is freshly made using local ingredients.
The family-friendly ice cream shop keeps prices low. You can treat the family to ice cream for less than $10pic.
Edaleen Dairy has grown from a small dairy farm to an eco-friendly sustainable business that employs over 100 people and supplies excess power to 450 homes a year.
Where have you had the best ice cream?
Pin this to your travel and food boards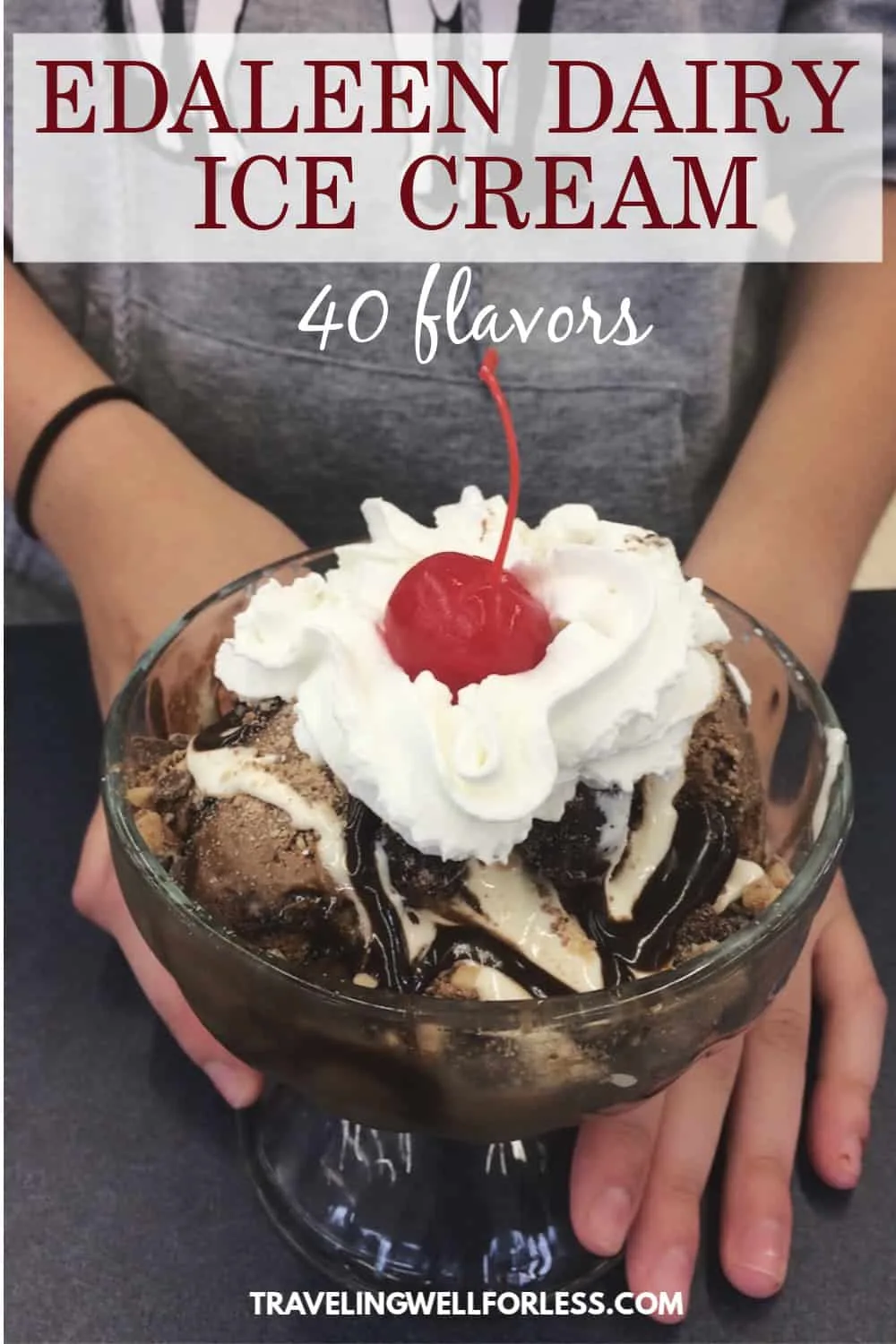 Comment, tweet, or share this post.
Get the best credit card bonuses.
Follow us on Twitter | Facebook | Pinterest | Instagram | YouTube
Got a question? Or want help, suggestions, travel tips, learn how to travel for free, find out about travel deals, and maximize your miles and points? Use the subscription box below to sign-up and get post updates by email.
Traveling Well For Less has partnered with CardRatings for our coverage of credit card products. Traveling Well For Less and CardRatings may receive a commission from card issuers.
---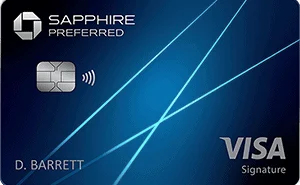 card_name
is the
best card to get started in the world of miles and points.
It is the first card you should get to start traveling for free because the
welcome offer is 60,000 points
after spending $4,000 in the first three months.
My favorite perks about this card are earning 5X points on travel when booked through the Chase portal (2X if direct purchase), 3X points on dining, $50 yearly credit on hotels booked through the Chase portal, no foreign transaction fees, and transferring points to 13 airline and hotel partners like Hyatt, United, and Southwest.
Learn more about the card_name and how to apply
---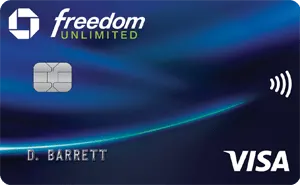 The
card_name
is one of my favorite cards for earning cash back card and travel rewards. It offers a
welcome offer of 3% cash back = an extra 1.5% cash back
on up to $20,000 in purchases your first year.
My favorite perks about this card are earning
6.5% cash back on travel booked through the Chase Travel Portal
,
4.5% cash back at drugstores and restaurants (including delivery and takeout)
your first year up to $20,000,
unlimited 1.5% cash back on all purchases
and
no annual fee
. When paired with cards like the
card_name
, you can use your points to travel for free.
Learn more about the card_name and how to apply