The Vienna State Opera is one of the world's greatest opera houses, and tickets can cost hundreds of euros. But, you can get cheap tickets to see a performance at the Wiener Staatsoper. Here's how to get Vienna Opera Standing Room tickets for 3 to 4 euros.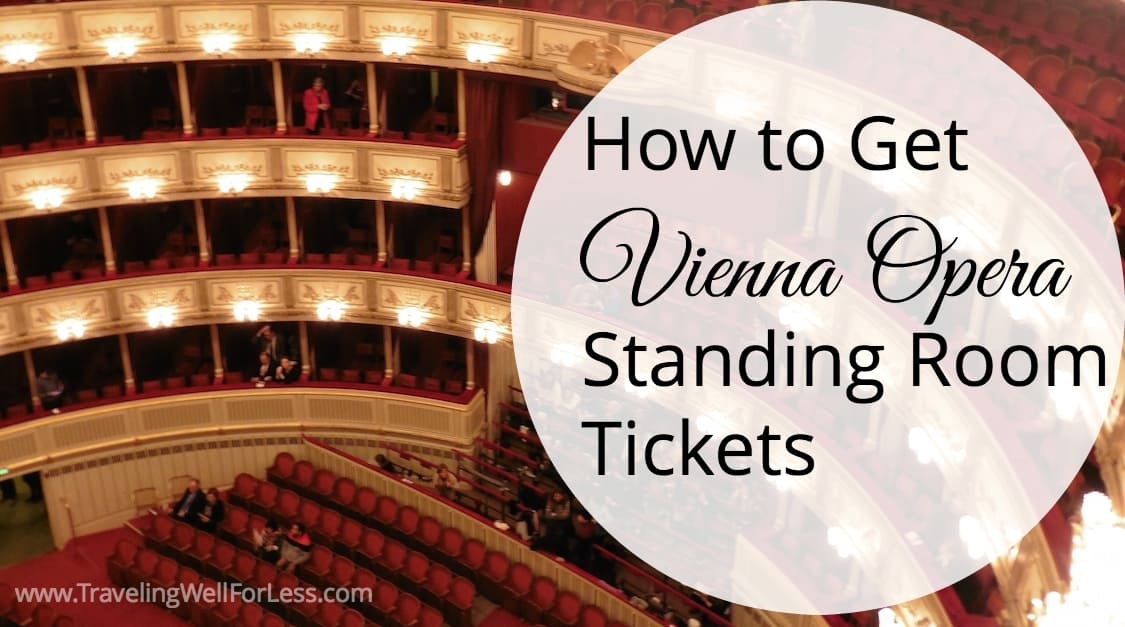 How to Get Vienna Opera Standing Room Tickets
Holding to the belief that everyone should have equal access to the opera, the Wiener Staatsoper (Vienna State Opera) offers 600 standing room tickets for every performance. The opera season runs from September to June and is closed the months of July and August. And you can buy these opera tickets for 3 to 4 euros.
But as with any good deal, there are a few hoops you have to jump through for these cheap tickets. Thankfully, there aren't too many. So even if you're not nimble like Jack, you can score a great "seat" to a show.
Standing room tickets are sold 80 to 90 minutes before each performance. Most operas start at 7:30 p.m. so standing room tickets go on sale about 6 p.m. But some people will start lining up around 5 p.m.
Standing room tickets have their own box office on the Operngasse side of the building. Look for the "Stehplatz-Kasse | Standing Area" sign.
What to Bring
Whether you get there at 5 or 6 p.m. it's a long wait. So bring a book (or tablet) and fully charged smartphone along with plenty to talk about because you'll need to kill time in line.
1. Comfortable Shoes
Ditch the heels. Wear flats or comfortable shoes with a lot of padding. You'll be standing for a long time before and during the opera.
Pro-tip:
2. Euros
Standing room tickets cost 3 or 4 euros per ticket depending on the level you chose. You'll pay 3 euros for Balcony (balcon) and Gallery (galerie) tickets and 4 euros for Orchestra (parterre) tickets.
Pro-tip: Cash only. No credit cards accepted.
3. Each person in your party
You can only buy 1 ticket per person. Each person has to be present to buy a ticket. So save your drinking until after you have your Standing Room ticket. Because if you take off for a bathroom break and the line moves fast, your buddies can't buy you a ticket.
4. Scarf
After you've bought your ticket, get to the main entrance and find an usher for directions to your section. Depending on how early you bought tickets, you may have to wait in another line.
People will be moving fast, like "get out of my way, I want a good seat" fast. But in a civilized way. Instead of running up the steps or running through the opera house (which is a huge no-no), you'll see people taking longer strides and almost skipping to get the best spots.
Choose a spot that offers the best view of the stage without any obstructions.
Wrap your scarf (sweater, shirt, necktie, etc.) around the railing to mark your spot. Your spot is secure and no one will take or move your scarf.
Now you can go the bathroom, grab a drink, get some dinner, check your coats (required, but free), or tour the opera house.
5. Opera glasses or binoculars
Bring opera glasses or binoculars if you want an eagle eye view of the state. You can also rent binoculars for 2 euros.
The Best Standing Room Seats
You'll pay 4 euros for Parterre which offers a floor level view of the front of the stage behind the orchestra seats. Parterre is the closest to the stage but gets crowded. And there aren't as many railings for you to lean against. So not the best choice for long performances.
For 3 euros you can choose from Balcon or Galerie. Balcon is on the second level on the sides of the stage. Many of the standing room ticket areas have a partially obstructed view.
The best seats are in the Galerie. You're at the top level, have a full view of the stage (if you get a center spot), can sit on the step behind you, and get an individual monitor to read what's being sung. Think of the display screen as your own personal closed captioning. You can choose what language you want to read.
How to Avoid Waiting in Line
You can skip the line when you buy a Standing Room Season Pass or a booklet of Standing Room Vouchers.
1. Standing Room Season Pass
On June 1, the Vienna State Opera introduced the "Standing Room Season Pass." Standing Room Season Pass holders can buy a standing room ticket during advance ticket sales and up until noon of the day of performance. A Standing Room Season pass costs 70 euros and can be bought at the box office.
The Standing Room Season pass can not be used for closed performances.
2. Standing Room Vouchers for Balcony and Gallery
You can also buy a booklet of 50 vouchers redeemable for balcony and gallery standing room tickets on the day of performance. A booklet costs 80 euros.
3. Watch on TV
You can watch the performances on flat screen TVs in the Vienna Opera House (next to Coat check) or in the cafe. There are no monitors but there are chairs. And if you're in the cafe you can enjoy a drink and relax while taking in a world-class opera.
If You Can't Get Standing Room Tickets to the Vienna Opera
If you're only in Vienna for a short time and can't see a performance, don't want to stand in line for tickets, or the opera is sold out, there are other options.
1. Tour
You can take a tour of the Vienna Opera house. Adults pay 7.50 euros, seniors are 6 euros, and children and students (up to age 27) pay 3.50 euros.
2. Live Streaming
Opera performances can also be watched via live streaming on your computer.
Avoid the Wait
Don't have the patience or inclination to stand in line and then have to stand to watch an opera? You can watch a Mozart concert where the singers are dressed in costume.
Or book a gourmet dinner and concert at the Vienna Opera House.
Conclusion
You can buy cheap tickets to the Vienna State Opera by getting standing room tickets for 3 to 4 euros per person.
Standing room tickets go on sale 80 to 90 minutes before the opera so expect to arrive about 6 p.m. for a 7:30 p.m performance. However, some people start lining up 2 1/2 hours in advance.
The line will form by the "Stehplatz-Kasse | Standing Area" sign.
Wear comfortable shoes (standing is hard on your feet) and bring a scarf, opera glasses (or binoculars), and cash. It's a cash-only operation so have your euros handy.
And most importantly, make sure that everyone in your party is in line before you reach the ticket window. You can buy 1 ticket per person.
Have you bought standing room tickets to the Vienna Opera House? Or another opera house?
Read these articles on Vienna:
Pin this to your travel, vacation, or Europe board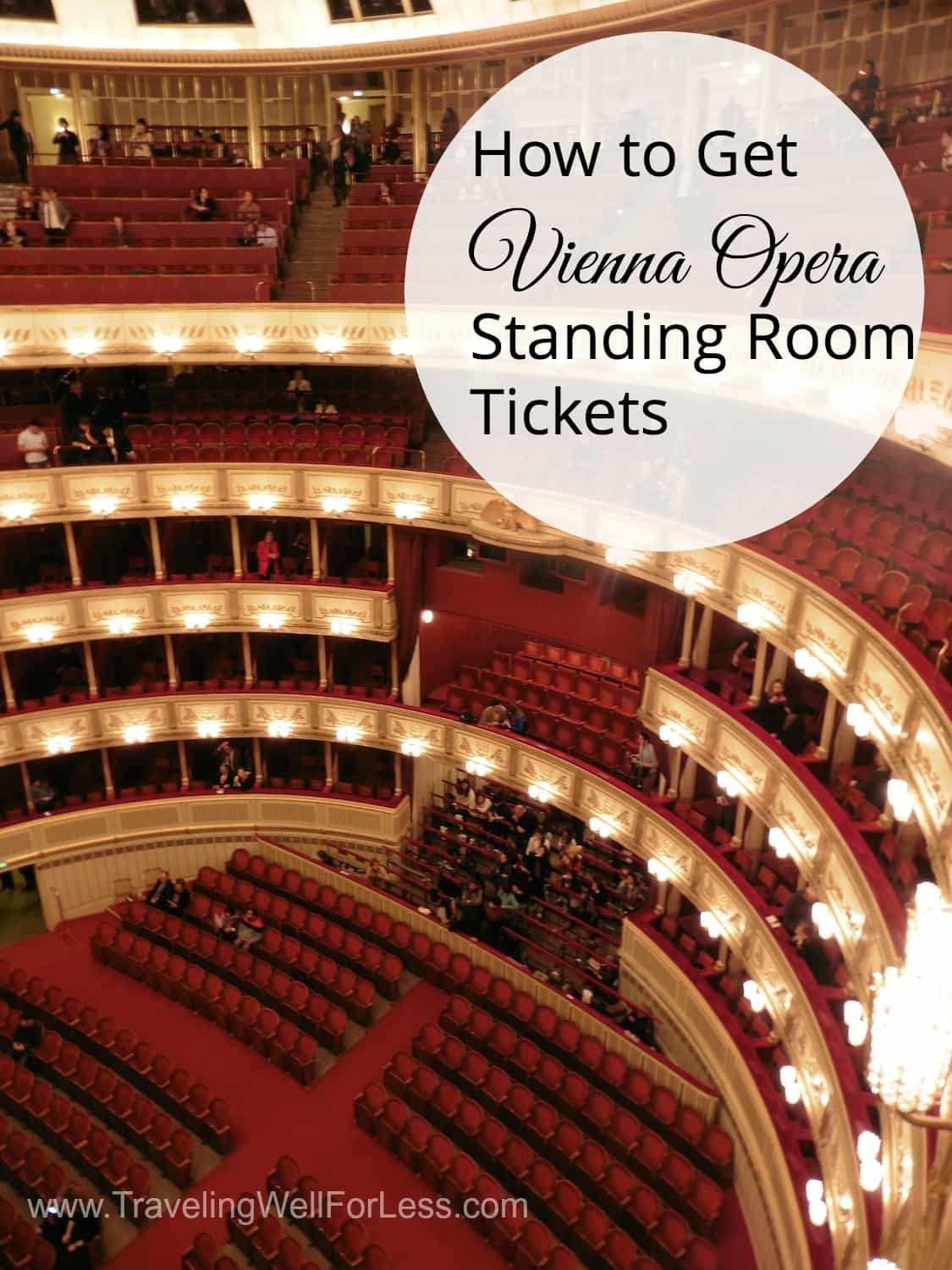 Comment, tweet, or share this post.
Get the best credit card signup bonuses.
Follow us on Twitter | Facebook | Pinterest | Instagram | YouTube
Got a question? Or want help, suggestions, travel tips, learn how to travel for free, find out about travel deals, and maximize your miles and points? Use the subscription box below to sign-up and get post updates by email.
Traveling Well For Less has partnered with CardRatings for our coverage of credit card products. Traveling Well For Less and CardRatings may receive a commission from card issuers.
---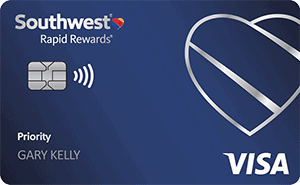 T
Southwest Rapid Rewards Priority Card's
newest signup bonus can get you up to 2 years of free flights!
 The
welcome offer is 100,000 points:
50,000 points after spending $2,000 in the first three months; another 50,000 points after spending a total of $12,000 in the first 12 months.
My favorite perks about this card are earning 3X points on Southwest purchases, 2X points on internet, cable, phone, streaming, ride share, and Rapid Rewards hotel and car rental partners, $75 yearly travel credit, 4 upgraded boardings each year, and no foreign transaction fees.
---
You can also get the 100,000 bonus
on the
---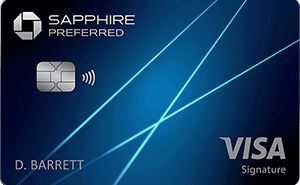 The Chase Sapphire Preferred
is the best card for beginning travel hackers.
It is the first card you should get to start traveling for free because the
welcome offer is 60,000 points
after spending $4,000 in the first three months.
My favorite perks about this card are earning 5X points on travel when booked through the Chase portal (2X if direct purchase), 3X points on dining , $50 yearly credit on hotels booked through the Chase portal, no foreign transaction fees, and transferring points to 13 airline and hotel partners like Hyatt, United, and Southwest.
---
---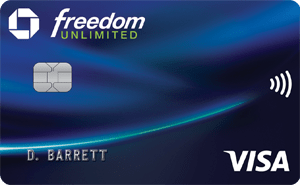 The
Chase Freedom Unlimited
is one of my favorite cards for earning cash back card and travel rewards.
 It offers a
welcome offer of $200
after spending $500 in the first three months.
My favorite perks about this card are earning
5% cash back at grocery stores the first 12 months (up to $12k)
,
unlimited 1.5% cash back on all purchases
and
no annual fee
. When paired with cards like the
Chase Sapphire Reserve
, you can use your points to travel for free.
Monday 28th of November 2016
Great tips! This is definitely something I'd like to do when we go next year.
Tuesday 29th of September 2015
These are great tips! It is great to know that there are still a chance to be able to see the shows frugally although it can be quite a wait. It would be worth it though. I still can't believe its 3-4 euros! Great deal. I will definitely keep this in mind if I ever find my way to Vienna.
Thursday 8th of October 2015
Hi Stacey Valle,
So happy to hear that you appreciated the tips.
3 to 4 euros, crazy cheap. Hope you'll get to enjoy a Vienna opera sometime.
Sunday 27th of September 2015
Easy and really really cheap! I thought this would cost a fortune!
Sunday 27th of September 2015
Hi Trisha,
Thanks, glad you enjoyed it. Hope you get to see a Vienna Opera some day.
Sunday 27th of September 2015
haha yeah the opera in Vienna is pretty great. I know what I am talking about - I live there for several years now ;)
Sunday 27th of September 2015
Hi Nikoleta,
We loved Vienna, such a great city. We definitely plan on going back.
Sunday 27th of September 2015
What a great idea! Can you buy the book of vouchers ahead of time? You could sell them to people in the line :)
Sunday 27th of September 2015
Hi Elizabeth,
You can buy the booklet on the day of and could sell them to people in line. A booklet of 50 costs 80 euros so each ticket would cost you 1.6 euros.
So you'd have to sell 27 tickets to make your money back.