5 Denver Beers Even Beer Haters Will Love
I'll be the first to admit it, I don't like beer. I wouldn't go as far as to say that I hate beer, I just don't like.
Don't get me wrong, I love a good car bomb. Give me a Guinness with a shot glass of Jameson and Baileys and I can and will drink it faster than you can say car bomb.
Maybe it's the carbonation. All those bubbles can give you gas.
So why would someone who doesn't like beer attend not one, but two beer drinking events at TBEX'12? Simply put, peer pressure.
That's right, peer pressure. All the cool travel bloggers were going so you bet your hiney I was going, even if I had to swill that foul tasting concoction otherwise known as beer. I've put plenty of foul tasty concoctions in my mouth, but it turns out Denver beer can no longer be counted as one of them.
And when the Great Divide Brewing Company offered $3 – $4 pints for TBEX attendees, how could this frugal girl resist? I was going to have at least one beer. Where else can you get a pint of beer for $3? And a real beer, not a 3.2, but a full fledged beer, the kind the big boys and girls drink.
These 5 Denver Beers Even Beer Haters Will Love might convince you or any beer haters in your life that when made by expert hands, beer can and does taste good.
1. B3K
B3K, from Wynkoop Brewery, is a German-style dark beer that does down smooth without the harsh aftertaste of some dark beers.
A combination of chocolate and coffee and little to no carbonation, B3K is a clear winner for a person who doesn't normally drink beer. You won't even feel like you're drinking beer.
2.Yeti Imperial Stout
Yeti Imperial Stout, from Great Divide Brewing Company, is a meal in itself. A full bodied bold dark beer with a hint of sweetness and minimal carbonation.
This is the beer I'm holding in the photo with the GR8BEER license plate.
3. Saison
Next up is Saison, aka Nice Saison Seasonal Ale, from Tommyknocker Brewery. This seasonal beer, available April – July, is not your mama's beer.
Saison looks like beer but it doesn't taste like beer. And I mean that in the best possible way. With a light, freshing taste and complexity that you don't always find in a beer, Saison will have you checking the label to confirm that you are drinking beer.
Oatmeal Stout, from Breckenridge Brewery, brings us back to the dark beers that Denver breweries are so talented at crafting.
This solid stout has hints of oatmeal, coffee, and chocolate without a lot of carbonation. The perfect makings for a breakfast brew.
5. Graham Cracker Porter
Seeing my propensity for dark beers, when we arrived at the Denver Brewing Company, it was recommended that I try the Graham Cracker Porter.
Graham Cracker Porter, from Denver Brewing Company, is a thick, rich beer with little carbonation that has won awards at the Great American Beer Festival.
While my Graham Cracker Porter didn't remind me of s'mores or have any hints of graham cracker, it went perfectly with the giant Bavarian pretzels served at Denver Brewing Company.
Traveling Well For Less has partnered with CardRatings for our coverage of credit card products. Traveling Well For Less and CardRatings may receive a commission from card issuers.
---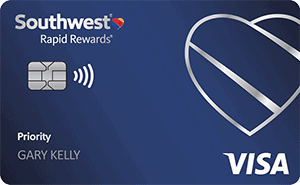 T
Southwest Rapid Rewards Priority Card's
newest signup bonus can get you up to 2 years of free flights!
 The
welcome offer is 100,000 points:
50,000 points after spending $2,000 in the first three months; another 50,000 points after spending a total of $12,000 in the first 12 months.
My favorite perks about this card are earning 3X points on Southwest purchases, 2X points on internet, cable, phone, streaming, ride share, and Rapid Rewards hotel and car rental partners, $75 yearly travel credit, 4 upgraded boardings each year, and no foreign transaction fees.
---
You can also get the 100,000 bonus
on the
---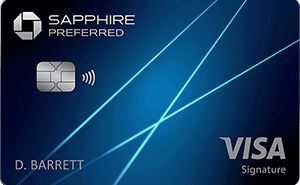 The Chase Sapphire Preferred
is the best card for beginning travel hackers.
It is the first card you should get to start traveling for free because the
welcome offer is 60,000 points
after spending $4,000 in the first three months.
My favorite perks about this card are earning 5X points on travel when booked through the Chase portal (2X if direct purchase), 3X points on dining , $50 yearly credit on hotels booked through the Chase portal, no foreign transaction fees, and transferring points to 13 airline and hotel partners like Hyatt, United, and Southwest.
---
---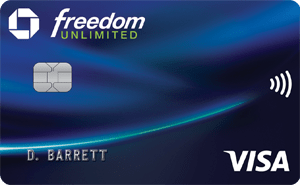 The
Chase Freedom Unlimited
is one of my favorite cards for earning cash back card and travel rewards.
 It offers a
welcome offer of $200
after spending $500 in the first three months.
My favorite perks about this card are earning
5% cash back at grocery stores the first 12 months (up to $12k)
,
unlimited 1.5% cash back on all purchases
and
no annual fee
. When paired with cards like the
Chase Sapphire Reserve
, you can use your points to travel for free.
Sunday 17th of January 2016
Very interesting article! I always thought I hated beer, but some of your descriptions make it sound good enough to at least try it! Thanks for sharing!
Thursday 21st of January 2016
Hi Jaime Blunier,
I wasn't a big beer fan until I started drinking craft beer. Glad you liked the post. :)
Monday 6th of October 2014
[…] and editor flying over 150,000 miles a year. Her articles cover adventures from Dubai to Denver. Among other publications you can find Debra's articles in the San Diego Reader and […]
[...] 5 Denver Beers Even Beer Haters Will Love [...]
Thursday 4th of April 2013
[...] you've read my 5 Denver Beers Even Beer Haters Will Love post you know beer is not my favorite beverage. Beer doesn't even make my top 5 beverage list.  So it [...]
Saturday 19th of January 2013
Maybe it's not that you don't like beer, but that you don't like cheap beer– a slightly dangerous revelation but not as dangerous as coming to the same realization about wine. I'm glad you enjoyed some of the craft beers at your event!
Saturday 19th of January 2013
Hmm, I hadn't considered that, but you could be right. Although the prices seemed pretty cheap to me, only $5 for a 16 ounce glass, some were even less. :)