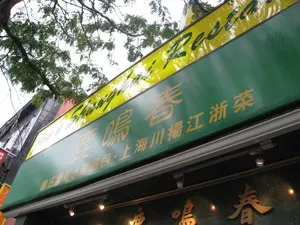 Food Review: Flushing, New York: Joe's Shanghai and Fay Da Bakery
This is the second post in the series titled BlogHer'12 and Back.
Hilton New York
La Fonda Del Sol
American Airlines La Guardia to Chicago First Class
American Airlines Chicago to San Diego First Class
When I visit New York I always make it a point to head to Flushing. I love Flushing because I have family there, I get my fill of great Chinese food, and I can't get lost since the 7 subway ends in Flushing. Not that I'm prone to getting lost, but I'm a bit OCD with directions, constantly checking and rechecking that I'm going the right way, even on the 7 subway.
Joe's Shanghai
One of my aunts was able to meet for lunch and since I wanted xiaolongbao (also written as xiu long bao and XLB) she took me to Joe's Shanghai.
It wasn't until I saw the photos, reviews, and plaques lining the entry walls that I realized Joe's Shanghai was famous for xiaolongbao.
Tip # 1: Because xiaolongbao are made to order, place the order as soon as you're seated.
Steaming hot, flavorful, with thick but not too thick skin, the only differences between the xiaolongbao from Joe's Shanghai and xiaolongbao made in Shanghai are the cost and size.
Joe's Shanghai's xiaolongbao cost $4.95 (for 8), about 2-3 times the price (depending on where in Shanghai you get your bao), but the Joe's Shanghai xiaolongbao's are a little larger.
Along with the xiaolongbao we ordered Beef with Green Beans and Fish.
I was looking forward to the Beef with String Beans. My local Ranch 99 hasn't had Chinese Green Beans in years (or every time I've gone they've been out), the last time I had beef with string beans was in eight years ago when my aunt (the same one I had lunch with) cooked it when we were in Houston helping my mom during her chemotherapy treatments at M.D. Anderson.
What I wanted was ground beef with string beans. Unfortunately, what I got was strips of beef with String Beans.
Despite the difference in what I had been expecting and what I received, the Beef with String Beans was delicious and the portion was large. The downside: they were lukewarm and the beans were limp.
Like the Beef with String Beans the Fish was flavorful, cold, and raw. I love sushi, but not covered in Hoisin sauce.
Would I go back again? For the xiaolongbao definitely. At $0.625 per bao, it's cheaper than flying to Shanghai.
Tip # 2: Joe's Shanghai Flushing is a cash only operation. No miles and points for you.
Tip # 3: An automatic gratuity of 15% is added to all orders.
Fay Da Bakery
Since I had about an hour before I needed to head back into the city, we stopped by Fay Da Bakery for coffee.
Of course I had to pick up a few items for breakfast for the next few days. Where else can you get a breakfast pastry for less than $2 each?
Better than a Bavarian Kreme donut from Dunkin' Donuts, the Milk Cream Bun from Fay Da Bakery is an explosion of creamy filled goodness.
Picture the texture of a Pillsbury Crescent roll and you have the inside of a Sweet Topping Redbean Bun. The Redbeans were perfectly mashed to a paste.
The Walnut Swirl Chocolate Bun was a no brainer – one look at this and there was no question it was going on my tray and coming home with me. But would it survive the subway ride back to the Hilton…
Surprisingly the Walnut Swirl Chocolate Bun survived the subway ride and the four days I was at BlogHer'12. In the wee morning hours of day 5, the Walnut Swirl Chocolate Bun from Fay Day Bakery was light, sweet without being sickening sweet, and still moist, despite being in a paper sack for 5 days.
Would I go back again? In a heartbeat. Not only were the baked breads delicious and inexpensive, but they were still just as delicious and moist after five days.
Traveling Well For Less has partnered with CardRatings for our coverage of credit card products. Traveling Well For Less and CardRatings may receive a commission from card issuers.
---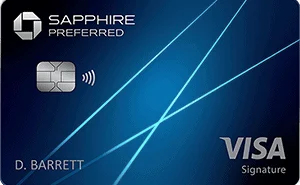 card_name
is the
best card to get started in the world of miles and points.
It is the first card you should get to start traveling for free because the
welcome offer is 60,000 points
after spending $4,000 in the first three months.
My favorite perks about this card are earning 5X points on travel when booked through the Chase portal (2X if direct purchase), 3X points on dining, $50 yearly credit on hotels booked through the Chase portal, no foreign transaction fees, and transferring points to 13 airline and hotel partners like Hyatt, United, and Southwest.
Learn more about the card_name and how to apply
---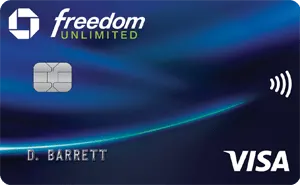 The
card_name
is one of my favorite cards for earning cash back card and travel rewards. It offers a
welcome offer of 3% cash back = an extra 1.5% cash back
on up to $20,000 in purchases your first year.
My favorite perks about this card are earning
6.5% cash back on travel booked through the Chase Travel Portal
,
4.5% cash back at drugstores and restaurants (including delivery and takeout)
your first year up to $20,000,
unlimited 1.5% cash back on all purchases
and
no annual fee
. When paired with cards like the
card_name
, you can use your points to travel for free.
Learn more about the card_name and how to apply