Disclosure: My admission to Xenotes Oasis Maya was provided courtesy of Experiencias Xcaret. All opinions are my own.
My hand slipped off the zip line bar and I plunged 39 feet to the ground. "This is going to hurt." I thought before I hit the water.
I admit trying to wave for the camera was a dumb move. I don't know why I thought I could support my weight with 1 arm on a wet zip line bar. But I was having fun and no guts, no glory.
Zip lining, Rappelling, Cliff Jumping, Kayaking, and Snorkeling at Xenotes Oasis Maya Cancun
As I sit propped in bed with pillows and ice, the left side of my body bruised, swollen, and throbbing in pain, I would do it again.
A trip to Xenotes Oasis Maya is a nonstop day of adventure. You get to zip line, rappel, snorkel, kayak, and cliff jump all in one day! Wear your swimsuit and be prepared to get wet, soaking wet.
It's a day you'll remember forever. You get a taste of adventure in four naturally formed xenotes amidst the beautiful Mayan jungle.
This is the perfect trip for someone who has never gone zip lining, rappelling, cliff jumping, kayaking, or snorkeling. Because you get to do a short course in all 5 activities without it being too strenuous or terrifying.
Snake Group
Each group has a personal guide and photographer. Our guide was Carlos and Freddy was our photographer. Both had great senses of humor and quick wits.
So you don't get lost in the Mayan jungle your group is given a name. We were the snake group:
Claudia of @claudiaanchondo
Tanya from Global Souls
Stephanie from Just Cherished
Andy from Lazy Travelers
Mariel from Mariel d' Viaje
Justin from My Life Nomadic
Cindy from Points and Travel
Becky from The Girl and Globe
David from Travel in 10
Natalya of @trendsettermom
Storing your gear
There are no lockers for your belongings; each group has an assigned table for their things.
Refreshments
Coffee, tea and hot chocolate
Each xenote has a refreshment station offering unlimited coffee, an assortment of teas including hibiscus tea, and champurrado (thick hot chocolate). You can also have cookies, pastries, and sweet breads.
Lunch
Admission also includes an all you can eat buffet style lunch including drinks. Our lunch was a chicken noodle style soup, salad, deli sandwiches, and brownies for dessert. Bottled water, soda, beer, and wine was also provided.
Kaack Fire Xenote
Our first xenote (cenote) was K'aack also known as the Fire Xenote. Kaak, an open cenote, aka sinkhole, was created when the surrounding limestone caved in.
At Kaak, you get a small taste of zip lining and cliff jumping into a cenote. You can walk across the bridge and jump in the water if you don't want to zip line.
Baby zipline at Kaak Fire Xenote
We were outfitted with life jackets and told we would do a short zip line, drop into the water, and swim (or ride an inner tube) to the end of the open cenote.
You want to choose a smaller life jacket otherwise it rides up to your ears when you jump in the water. While this was probably the only time I could get away with wearing a child sized anything, the girls needed a little bit more room so I went with the adult small.
I was looking forward to the zip line portion, but wasn't excited about dropping into the freezing cold water.
Carlos instructed us to either jump in with our hands against our sides like a pencil, or tuck our legs into our chest and cannonball.
Surprisingly, the water was refreshing, and it was a pleasant and easy swim to the end of the cenote.
The waters of the Kaak Xenote (and the other cenotes) are calm and soothing. It's very similar to swimming in a lake.
Cliff jumping at Kaak Fire Xenote
When you reach the end of the cenote, you'll climb 30 steps to the top of a small cliff. From there you'll jump about 15 feet into the water.
You can skip the cliff jump, if you're afraid of heights.
Luum Earth Xenote
The Earth Xenote, Luum, a semi-open cenote, was our next stop.
You rappell into the water before walking through a series of underground tunnels leading to the gorgeous semi-open Luum cenote. Torrential rains created an overcast day so we missed out on seeing the streams of sunlight shining through the open hole.
There you get to cliff jump into the water. Luum Xenote is home to lots of bats. But the cenote is very deep so they don't get too close, unlike the bats in the Gates of Hell in Managua, Nicaragua.
Rappelling at Luum Earth Xenote
You get a choice of going slow, medium or fast. I like going fast but didn't want the rappelling to be over too soon so opted for "medium."
You can rappel upright or get tricky and do the "Spiderman."
The drop into the cenote is deep, but no fear. It's an assisted rappel so the safety officer controls your speed, and you're basically lowered into the cenote.
You get to jump off another cliff while inside the Luum cenote. A man-made outcropping juts over the water allowing you to safely jump into the water.
The more adventurous can also jump off the top of an artificial rock into the water.
Jumping from the rock is a little scary because there's only a few feet of clearance above your head.
Ha Water Xenote
The Ha water xenote, a cavern cenote, was our third stop for the day.
You get to snorkel and kayak at Ha.
Snorkeling at Ha
Because of the rain the water was pretty murky.
Kayaking at Ha
After snorkeling you get to kayak.
It's an easy paddle where you circle the connecting cenote and what looks like a sacrificial altar in the middle of the cenote. I didn't get any photos because my camera isn't waterproof.
Lik Wind Xenote
You'll soar like an eagle at Lik Wind Xenote as you zip through the sky and land into the water in this ancient cenote.
But first you have to climb the steps to the zip line platform.
At Lik you'll zip line until you either let go of the bar or you're stopped by the water. You can hold onto the zip line bar or ride in a sling. The sling didn't seem that exciting to me so I opted for the zip line bar.
This was our last cenote of the day. Carlos had me go first so I could zip line more than once.
Once
On my first run I dropped in the water about halfway.
The next person can't go until you clear the area and the zip line bar is returned. The sooner you zip, drop and swim out of the way, the sooner the next person in your group gets a turn.
Twice
You can face forward or backwards when you zip line at Lik. I faced backwards for my second run.
Instead of releasing the zip line bar, I rode it until the water stopped me.
Three times a lady
Depending on the size of your group and if there are other groups at the cenote, you might get to zip line a third time.
Just remember to keep your hands on the zip line bar…
As soon as I let go of the bar with my left hand to wave, I fell so quickly, Freddy didn't have time to capture me waving.
But be careful because falling in water from great heights can be dangerous.
Xenotes Oasis Maya Cancun
A Xenotes Oasis Maya ticket costs $119 for adults (age 12 and older) and $59.50 for children (age 7 to 11). You can save 10% when you book your ticket on the Xenotes Oasis Maya website.
The price includes:
Hotel pick-up and drop-off with a specialized guide and tour operator
Coffee, champurrado and sweet breads at every Xenote
Water, orange juice, soft drinks, and seasonal fruits en route
Lunch of fusilli-vegetable soup, deli meats and cheeses, rustic breads, salad, water, coffee, wine and beer
Life jacket, snorkel equipment, and rappel gear
Tours are available Monday through Saturday and last 9 hours (including transportation).
More Please
You know that saying, "The third times the charm?" Well, the third time zip lining wasn't the charm for me in Cancun. I've zip lined in Idaho Springs, Colorado and on the Big Island in Hawaii, but zip ling in Cancun over water without a harness was a first. Despite my mishap, zip lining at Xenotes Oasia Maya won't be my last over water zip lining adventure.
Have you been to Xenotes Oasis Maya?
Comment, tweet, or share this post.
Get the best credit card signup bonuses.
Follow us on Twitter | Facebook | Pinterest | Instagram | YouTube
Got a question? Or want help, suggestions, travel tips, learn how to travel for free, find out about travel deals, and maximize your miles and points? Use the subscription box below to sign-up and get post updates by email.
Traveling Well For Less has partnered with CardRatings for our coverage of credit card products. Traveling Well For Less and CardRatings may receive a commission from card issuers.
---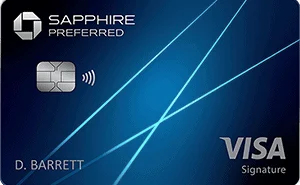 card_name
is the
best card to get started in the world of miles and points.
It is the first card you should get to start traveling for free because the
welcome offer is 60,000 points
after spending $4,000 in the first three months.
My favorite perks about this card are earning 5X points on travel when booked through the Chase portal (2X if direct purchase), 3X points on dining, $50 yearly credit on hotels booked through the Chase portal, no foreign transaction fees, and transferring points to 13 airline and hotel partners like Hyatt, United, and Southwest.
Learn more about the card_name and how to apply
---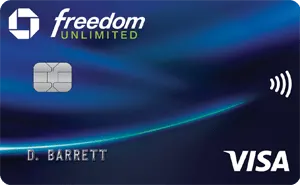 The
card_name
is one of my favorite cards for earning cash back card and travel rewards. It offers a
welcome offer of 3% cash back = an extra 1.5% cash back
on up to $20,000 in purchases your first year.
My favorite perks about this card are earning
6.5% cash back on travel booked through the Chase Travel Portal
,
4.5% cash back at drugstores and restaurants (including delivery and takeout)
your first year up to $20,000,
unlimited 1.5% cash back on all purchases
and
no annual fee
. When paired with cards like the
card_name
, you can use your points to travel for free.
Learn more about the card_name and how to apply