You'll find all the best things to do in Costa Mesa, a suburb of Orange County in Southern California.
When you think Orange County, you probably aren't thinking of Costa Mesa. You picture Newport Beach, Huntington Beach, and Dana Point. All the beach cities. Because after all, that's the OC.
But you're missing out.
Costa Mesa is not a drive-by city. A drive-by city is like a fly-over state. All those states in the middle of the US that few people visit. The ones you fly-over in the plane while you're going somewhere else.
You may have treated Costa Mesa like that. You drove by and didn't stop. Continuing on your way to bigger and better things. Or so you thought.
But Costa Mesa should be on your radar. Especially if you love the arts, shopping, food, craft beer, and the slightly offbeat.
I spent a weekend discovering all the best things to do in Costa Mesa. Here are my insider tips on experiencing the best of Costa Mesa.
Disclosure: As is common in the travel industry, my trip was provided for review purposes. All opinions are 100% mine.
All the Best Things to Do in Costa Mesa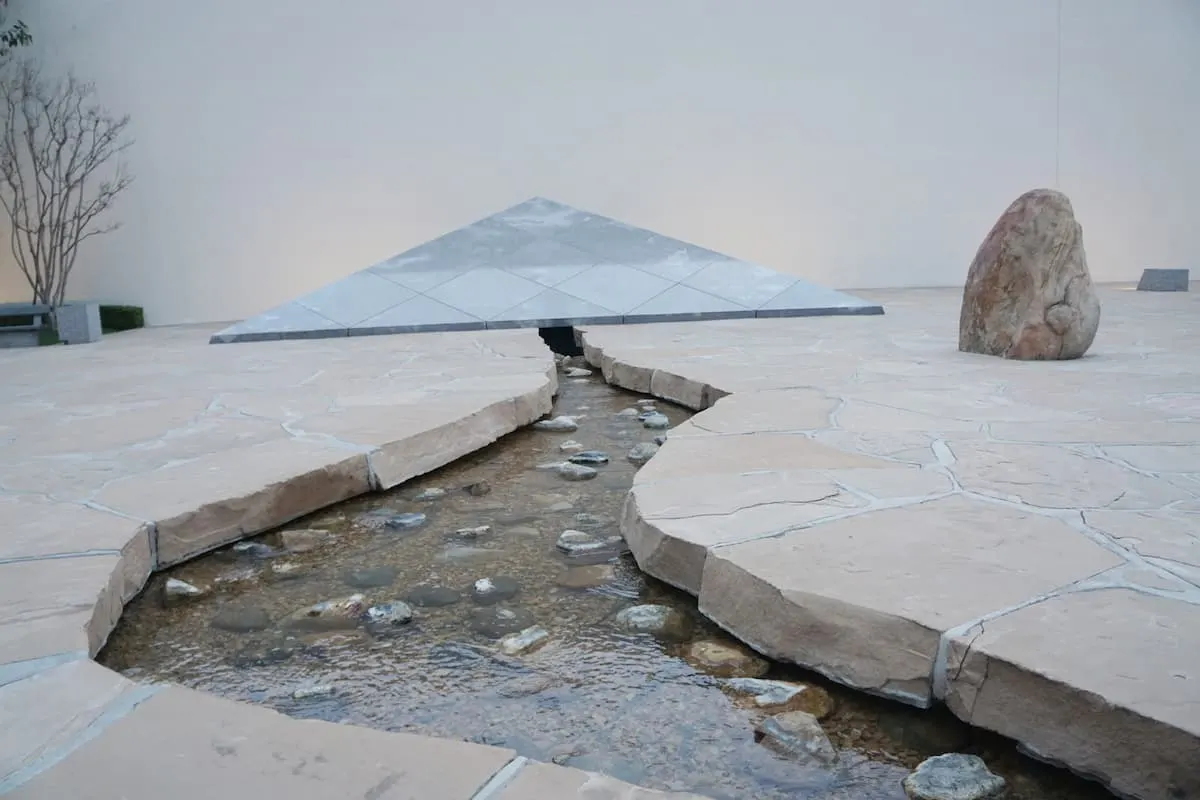 Like most Southern California cities such as Santa Barbara, Costa Mesa has a Mediterranean climate. Mild winters and year-round make it a perfect vacation destination.
Sandwiched between Newport Beach and Huntington Beach, Costa Mesa is an underappreciated city.
With world-class dining, shopping, and culture, an emerging craft brewery scene and pockets of hipsterism, Costa Mesa is the city you've never heard of.
But now you're in on the secret.
From Costa Mesa you're minutes from the beach and Disneyland, making it an inexpensive base to explore the best of Southern California.
With Los Angeles, San Diego, and Temecula an hour away, Costa Mesa is a great day trip, weekend getaway, or easier drive to Hollywood and the San Diego Zoo.
Pro-tip: You'll save money by taking the ART (Anaheim Resort Transportation) to Disneyland.
The #22 Costa Mesa Line offers one daily shuttle service from Costa Mesa hotels to Disneyland. The shuttle departs at 9 am (check with your hotel for exact pickup time) in the morning and leaves Disney at 10 am
Cost for adults (10 years and older) is $5.50 roundtrip and $2 for children (ages 3 to 9).
A family of four can save up to $30 in parking fees!
Food
The secret is out! Costa Mesa is one of Southern California's hottest culinary scenes.
Costa Mesa is a food mecca with dishes to entice every palate and budget.
From Taco Maria, The Los Angeles Times' 2018 Restaurant of the Year, to not one but three Top Chef restaurants: Tackle Box, The Crack Shack, and Vaca.
With so many great places to eat, you'll want to eat all day. After all, isn't that one of the best things to do in Costa Mesa? 🙂
During our two day trip, we ate at several restaurants in Costa Mesa including Din Tai Fung and the Silver Trumpet.
Seasons 52
We started our Costa Mesa staycation with Happy Hour at Seasons 52.
Din Tai Fung
Then moved on for xiao long bao (XLB) at Din Tai Fung. They don't take reservations because it's first come, first serve. Remarkably we only waited 5 minutes!
We got two orders of pork xiao long bao (Uh, yeah, because I can eat an entire tray myself!), chocolate mochi XLB, red bean xiao long bao, and Shrimp & Kurobuta Pork wontons with spicy sauce.
A traditional xiao long bao order of Kurobuta Pork comes 10 to an order for $11.50.
I've had XLB at the Din Tai Fung location in Shanghai and Singapore. Employees make every bao to the same standard and weight. So there shouldn't be any difference in taste or texture at any Din Tai Fung location.
While I enjoyed the xiao long bao at the Din Tai Fung Costa Mesa location, these weren't as hot (temperature wise) as the ones I've had at other locations. In Shanghai and Singapore I had to create a hole and wait for the soup dumplings to cool and I could see the steam coming out of the XLB.
But the xiao long bao at Din Tai Fung Costa Mesa were lukewarm. 🙁 I didn't have to make a hole to release the hot liquid and was able to pop them in my mouth without getting burnt. But I'd eat here again. That's how much I love XLB!
I've never ordered the chocolate mochi XLB before so was excited to try them. After all, chocolate, mochi in a xiao long bao, could it get any better?
They come five to a tray and are slightly smaller than the other XLB. Perhaps so the servers can tell the difference?
The chocolate was sweet without being overly sweet. I was so starved I wolfed them down without really savoring them. Guess I'll have to go back and order another round…
Although I had ordered the red bean xiao long bao, it never arrived. A server brought me another order of pork xiao long bao. I would have gladly eaten but was looking forward to some red bean XLB.
Jeff loved the Shrimp & Kurobuta Pork wontons with spicy sauce.
The Silver Trumpet
The next day we ate breakfast at the Silver Trumpet.
I ordered the Bacon and Cheddar Cheese waffle topped with two fried eggs.
I enjoyed my waffle, it had just enough bacon to give it flavor but the cheese was sprinkled on the top vs cooked in. One thing that surprised me was the syrup wasn't heated. At most restaurants of the same quality as the Silver Trumpet, they heat the syrup. That and cook the cheese into the batter would be my recommendations.
Jeff choose an omelet filled with cheddar cheese, mushrooms, and onions.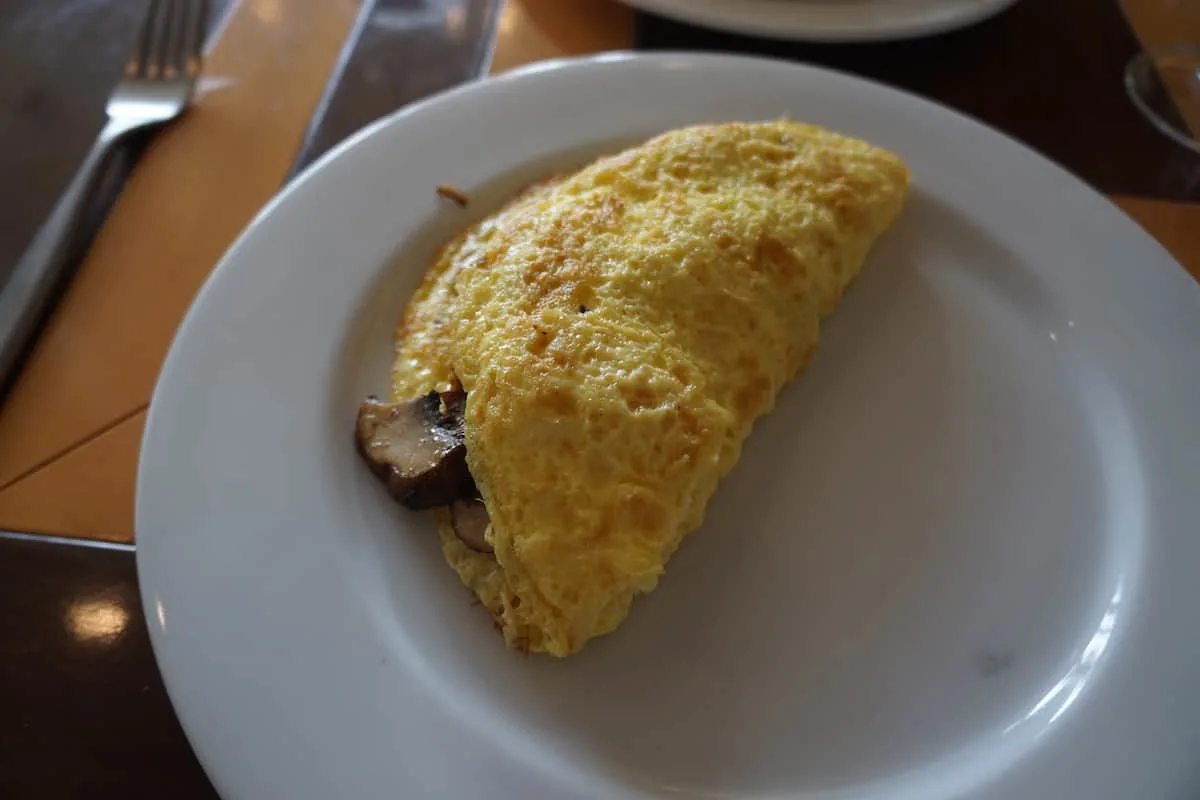 He wasn't that impressed. For $15, the omelet was a little on the small side and they were stingy on the fillings.
Barley Forge Brewing Co
After a day exploring The Camp and the LAB Anti-Mall, it was time to visit the Costa Mesa craft breweries.
We had a late lunch at Barley Forge Brewing Co. I ordered the beer brat and tater tots. You can't go wrong with a good brat and tots.
Jeff got the Cuban. He said it was pretty decent for bar food.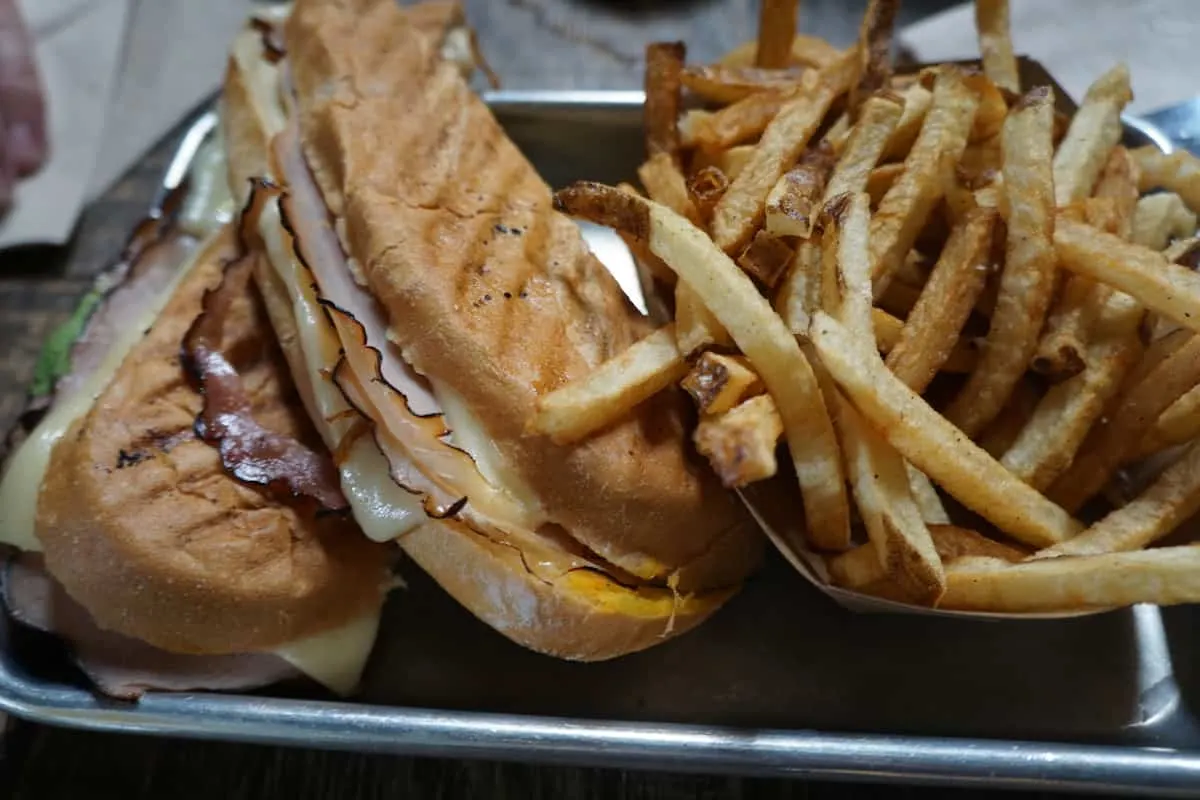 The Silver Trumpet
Although we had already eaten at the Silver Trumpet for breakfast, we decided to have dinner at the Silver Trumpet before seeing a show at the Segerstrom Center for the Arts.
The location was so convenient. Being able to walk across the street after our meal and walk into the Segerstrom Hall made it worth dining at twice.
Looking for a good value? Try the prix fixe menu. You get an appetizer, entree, and dessert for $45.
I chose the Bacon-wrapped Medjool dates stuffed with gorgonzola cheese and wrapped with Applewood smoked bacon.
The dates were soft and the savory sweet combination was a great introduction to the meal to come.
For my entree, I selected the Rack of Lamb with sweet corn puree, roasted Provencal vegetables, mint chimichurri, and a California balsamic glaze.
I'll always choose a rack of lamb when it's offered. Because I don't have the skill nor patience to cook lamb for myself. The lamb was tender, juicy, and flavorful. I don't usually like pureed vegetables but after one taste, I was sold. I was shoving aside all the vegetables to get to every drop. They need to offer the sweet corn puree as a side
It was hard to decide which dessert to pick. Ultimately, the Key Lime Whoopie Pie won.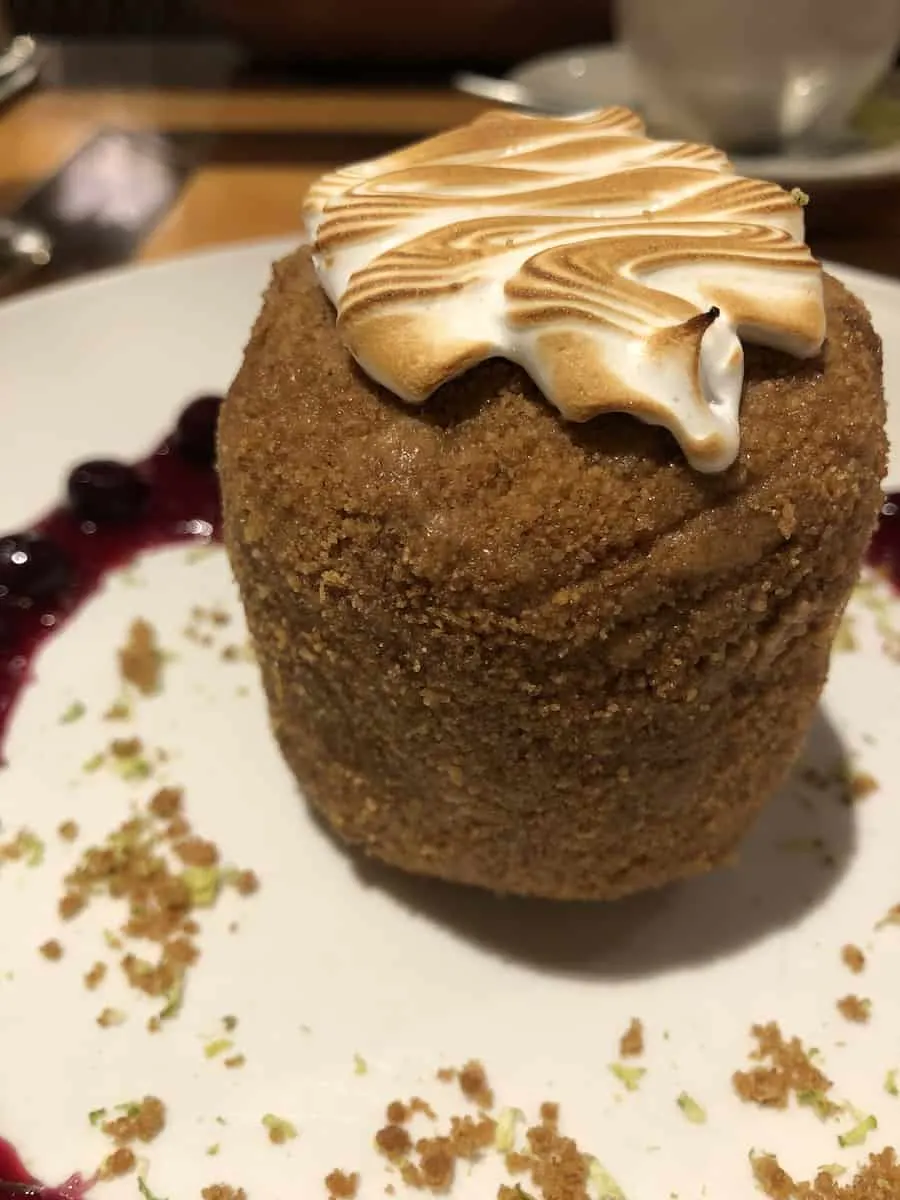 Jeff ordered a Caesar salad and filet.
The Caesar was assembled tableside. I said assembled vs prepared. Assembled means all the ingredients are already mixed and the waiter tosses the salad in front of you. Whereas, tableside preparation means the dressing is mixed and then the salad is tossed.
Jeff was still full from our late lunch and wasn't able to finish his filet. It was so good he asked for a doggy bag. 🙂
Not only did we have a delicious meal, Chef Hector Zamora stopped by our table to ask how we enjoyed the food.
Pro-tip: If you eat at the Silver Trumpet you get free self-parking or valet parking for $10.
Rooster Cafe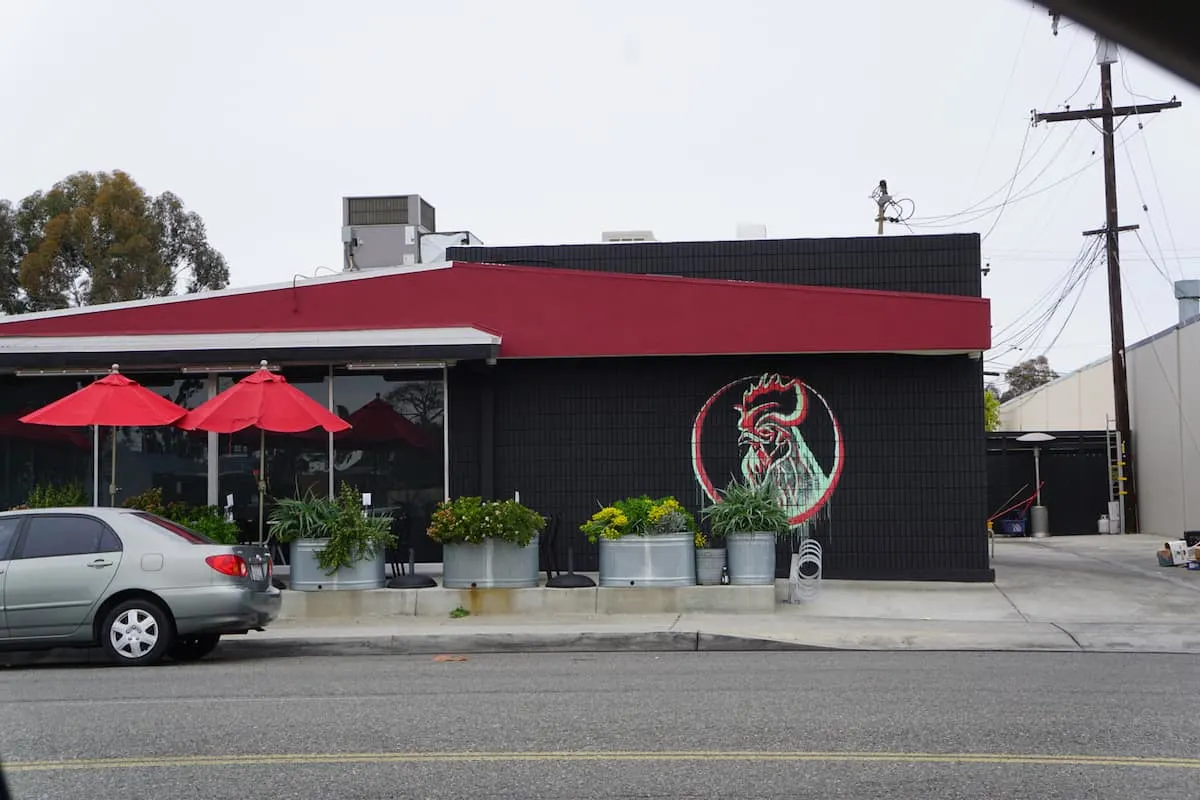 We heard so many great things about the breakfast at Old Vine Kitchen & Bar but decided to get an earlier start home so we stopped at the Rooster Cafe for breakfast.
One look at the menu and the St. Clair Waffle was my first choice with strawberries and bananas.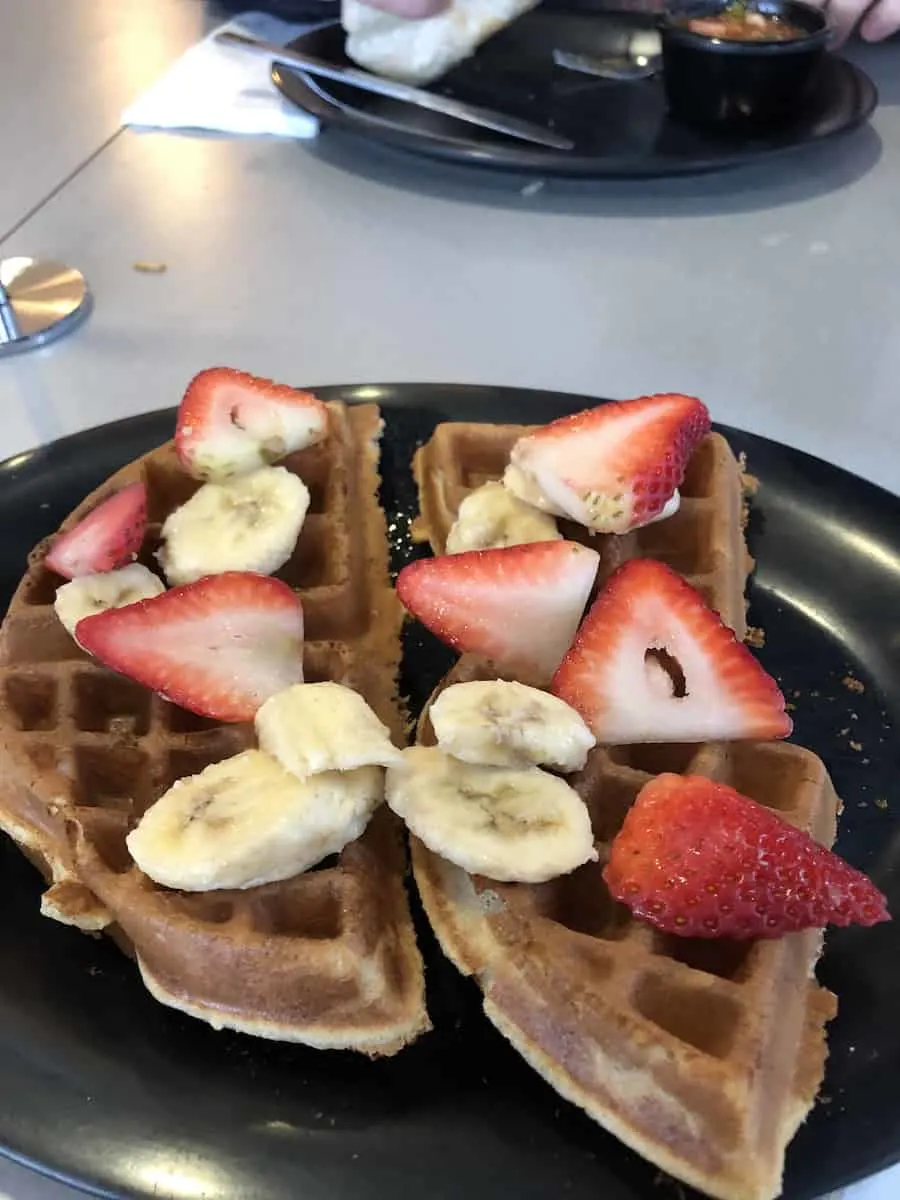 Jeff got the breakfast burrito. Stuffed with scrambled eggs, hash browns, shredded Cheddar cheese and choice of bacon or sausage. You get a lot of food for $9.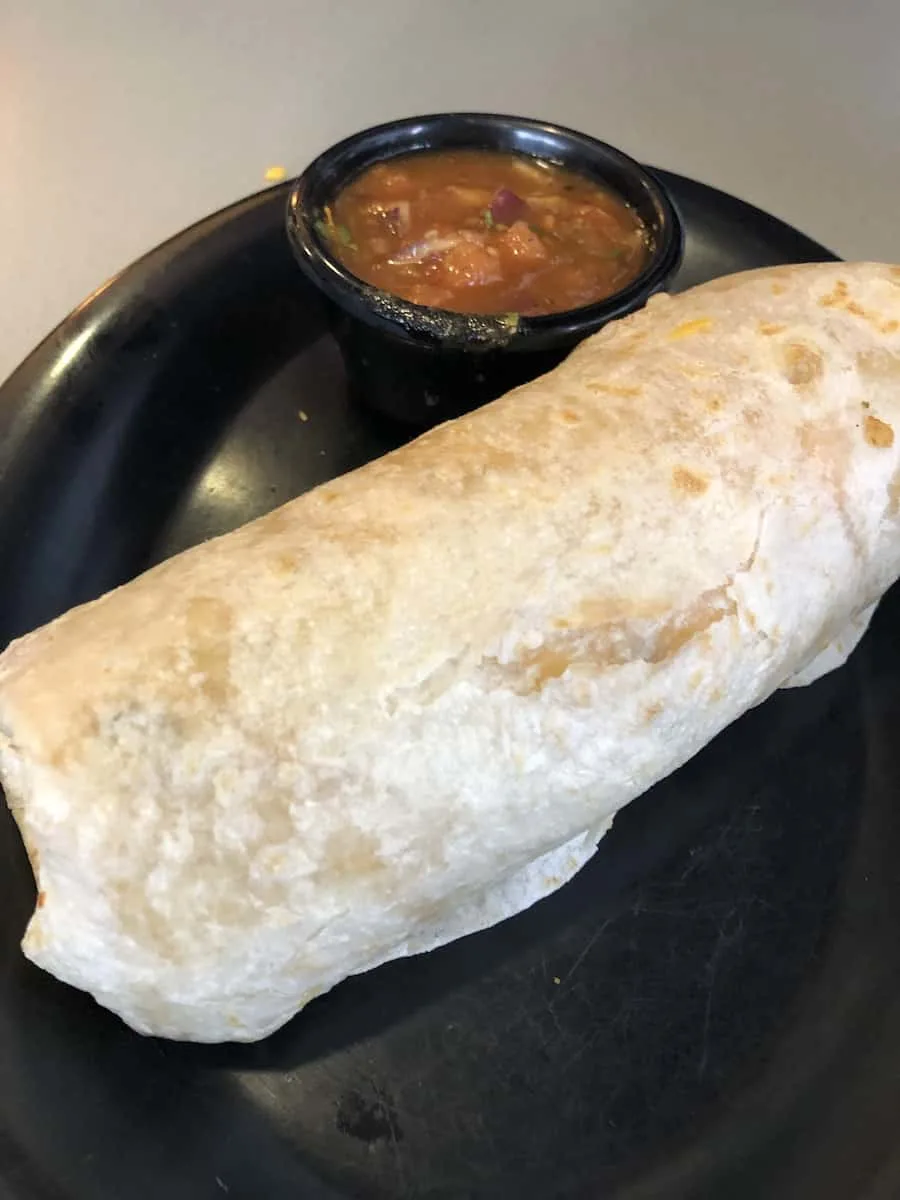 Pro-tip: Be sure to check out the food scene at The LAB, SOCO Collection & the OC Mix, 17th Street, and The Camp.
The Arts
Segerstrom Center for the Arts
The Segerstrom Center for the Arts consists of the Renee and Henry Segerstrom Concert Hall, Samueli Theatre, Segerstrom Hall, and the Judy Morr Theater.
The first of the venues, built in 1986, was the opera styled Segerstrom Hall. Originally used for concerts, it now showcases musicals and can seat almost 3,000 people.
Segerstrom Art Center is one of the best things to do in Costa Mesa. It's more affordable and easier to see a show here than Los Angeles and New York.
I love a good show, play, concert, and opera. There's something about seeing a live performance that's mesmerizing, almost enchanting.
During our visit to Costa Mesa, we saw Disney's Aladdin.
Okay, I know what you're thinking, "Aladdin? You've got to be kidding me." Because that's what Jeff said too.
Until he saw the show.
Although based on a Disney cartoon, the theme of Aladdin to be your true self resonates with all ages.
Seeing Aladdin at the Segerstrom Hall was incredible! The acoustics were fantastic. The props were unbelievable. I could not see the wires holding up the magic carpet. Believe me, I looked!
The cast was amazing. Everyone did a remarkable job, there were no missed lines or steps. Major Attaway killed it as Genie! Pierre Marais performance of Aladdin was flawless.
Spoiler alert! The script! OMG! I was not expecting a comedy. But boy, were there some zingers. Genie and Babkak had the best lines.
Pro-tip: Orchestra seats are worth the splurge.
We were in the Orchestra section Row G, seats 23 and 24. The seats were almost midstage. They're close enough to see the cast and entire stage. Yet far enough back so you don't get a crick in your neck from looking up.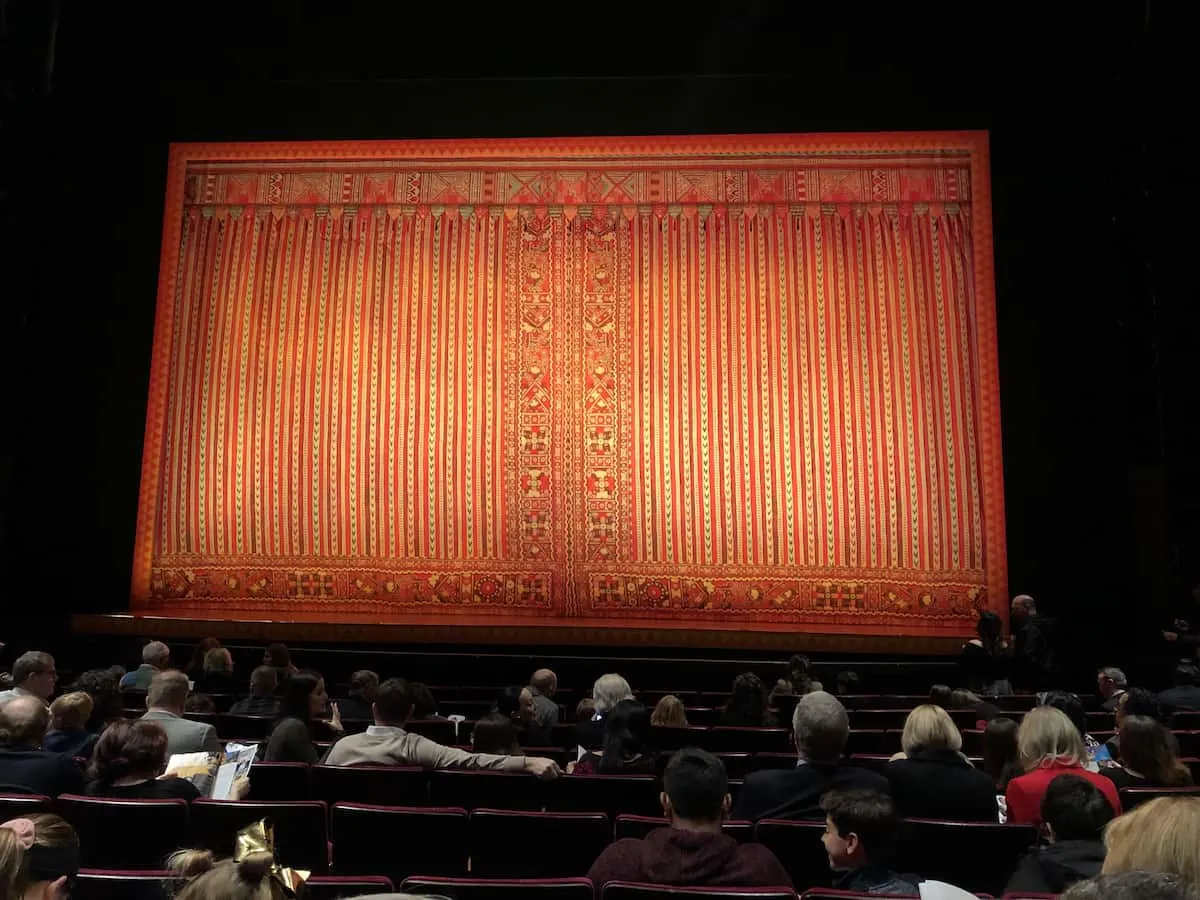 On a budget? You might be eligible for discounted rush tickets.
You can't take photos during the performance and I didn't know you could go on a free tour so I apologize for the lack of photos.
Pro-tip: Some performances have talkbacks. Talkbacks are time after the show to chat with the cast.
Noguchi Garden
Noguchi Garden also known as California Scenario is a 1.6-acre sculpture garden. Hidden between mirrored multi-story office buildings and a parking structure, landscape architect Isamu Noguchi designed this garden for Henry Segerstrom.
Segerstrom envisioned a lush green oasis but Noguchi had other ideas. He composed six elements representing parts of California: Water Source, Water Use, Forest Walk, Land Use, Desert Land, and Energy Fountain.
Normally there's water in the Energy Fountain but the engineers were working on it the afternoon before.
Noguchi added a seventh element, The Source of Life, renamed The Spirit of the Lima Bean, a nod to Segerstrom's farming roots.
The Spirit of the Lima Bean is fifteen interlocking granite boulders cut to fit. If you look in the lower right corner, you'll see Noguchi's initials.
The Noguchi Garden is free, open to the public daily, and one of the best things to do in Costa Mesa. It's a great spot for families because the little ones can run around and a sought after location for photos.
The granite benches are actually comfortable.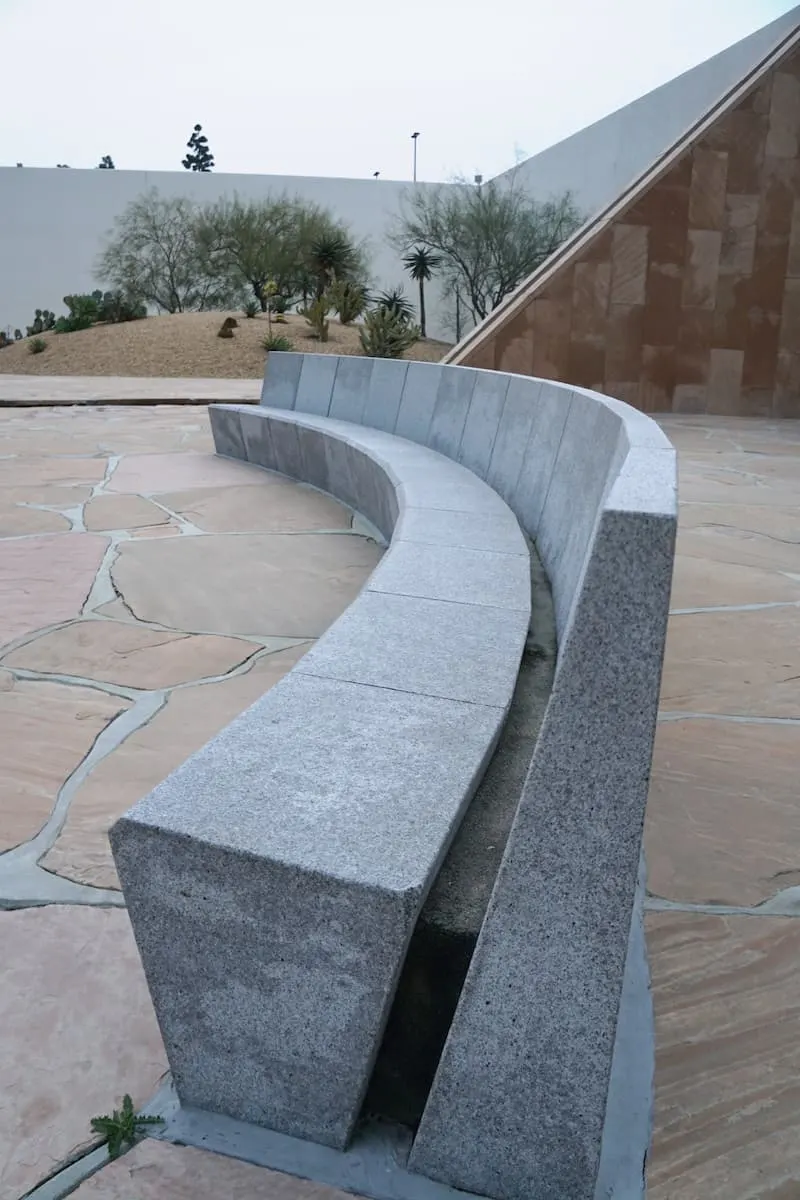 Pro-tip: Early mornings on the weekends are the best time to visit.
You can park for free on weekends in the Specialty's Cafe & Bakery lot and TGIF lot if you arrive before they open at 11 am.
Costa Mesa Art Walk
Enjoy a leisurely stroll of the Costa Mesa Art Walk, a free public art display. All 20 pieces of art were commissioned by Orange County philanthropist Henry Segerstrom.
Shopping
Without a doubt, shopping is one of the best things to do in Costa Mesa.
South Coast Plaza
At South Coast Plaza you can live out your Pretty Woman shopping fantasy but without the snooty sales clerk attitude.
With 275 stores, South Coast Plaza is the largest shopping mall in California.
Composed of three separate structures, the main building features luxury high end exclusive retail stores like Chloe, Furla, Hermes, and Prada, affordable fashion like the Gap, Banana Republic, Ann Taylor, and department stores like Nordstrom and Macy's.
Indulge your sweet tooth at tasty treat shops like Sugarfina and Godiva.
You can even buy luggage at South Coast Plaza. On the way home from my recent trip to Southeast Asia, the telescoping handle on my carryon wouldn't go down. So I spent quite a bit of time looking for a new carryon bag at Louis Vuitton, Rimowa, Tumi, and the Samsonite Black Label stores.
Cross the Bridge of Gardens to the West Wing (formerly known as Crystal Court) to shop at the Apple Store, Lululemon, Chico's, and J. Jill.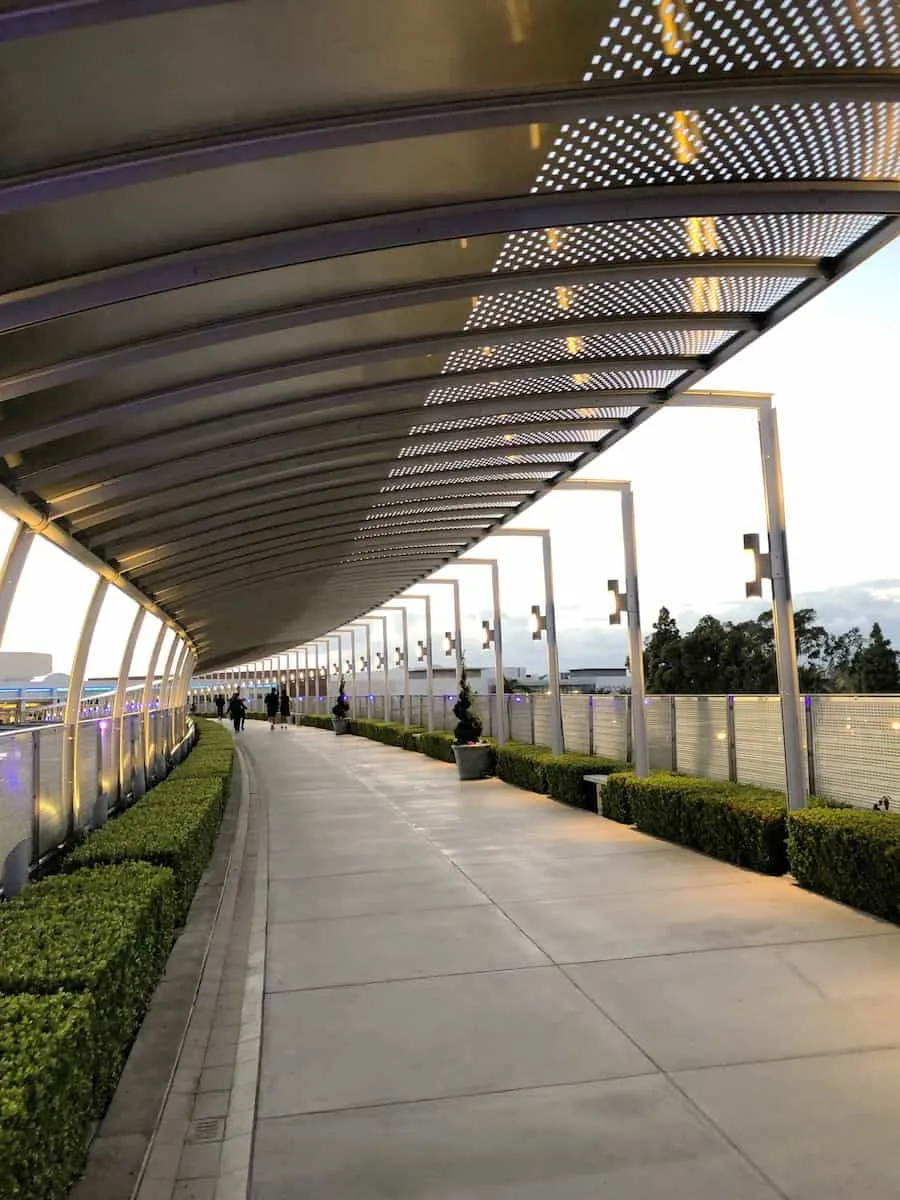 And restaurants like Wahoo's Fish Tacos, Ruby's Diner, Hamamori, and Terrace by Mix Mix.
Drive across Sunflower Avenue to South Coast Plaza Village to shop for art at Showcase Gallery, have garments tailored at Grace Tailoring.
Even if you don't buy anything, a trip to South Coast Plaza is one of the best things to do in Costa Mesa purely for window shopping.
VIP Access Lounge
Take a break from shopping in the VIP Access Lounge.
The VIP Access Lounge at South Coast Plaza is like an airline lounge. You can enjoy free drinks (limit 2 per person) and snacks before, after, or during your shopping.
It's a cozy place to relax between charging (as in shop till you drop charge). You can charge your phone, recharge yourself, or get charged up watching the game in the sports room.
Admission to the VIP Access Lounge is by invitation from a South Coast Plaza store (based on spending) or any Costa Mesa hotel (stay required).
Pro-tip: You can also get into the VIP Access Lounge if you have card_name, card_name, Centurion(R) Card from American Express, Visa Signature, or Visa Infinite card.
Visa Signature cards like the card_name offer special gifts if you spend $500 in a single day as do Visa Infinite cards like the card_name. To get the gift, the $500 has to be spent at South Coast Plaza.
The Lab Anti-Mall, The Camp, SOCO Collection and OC Mix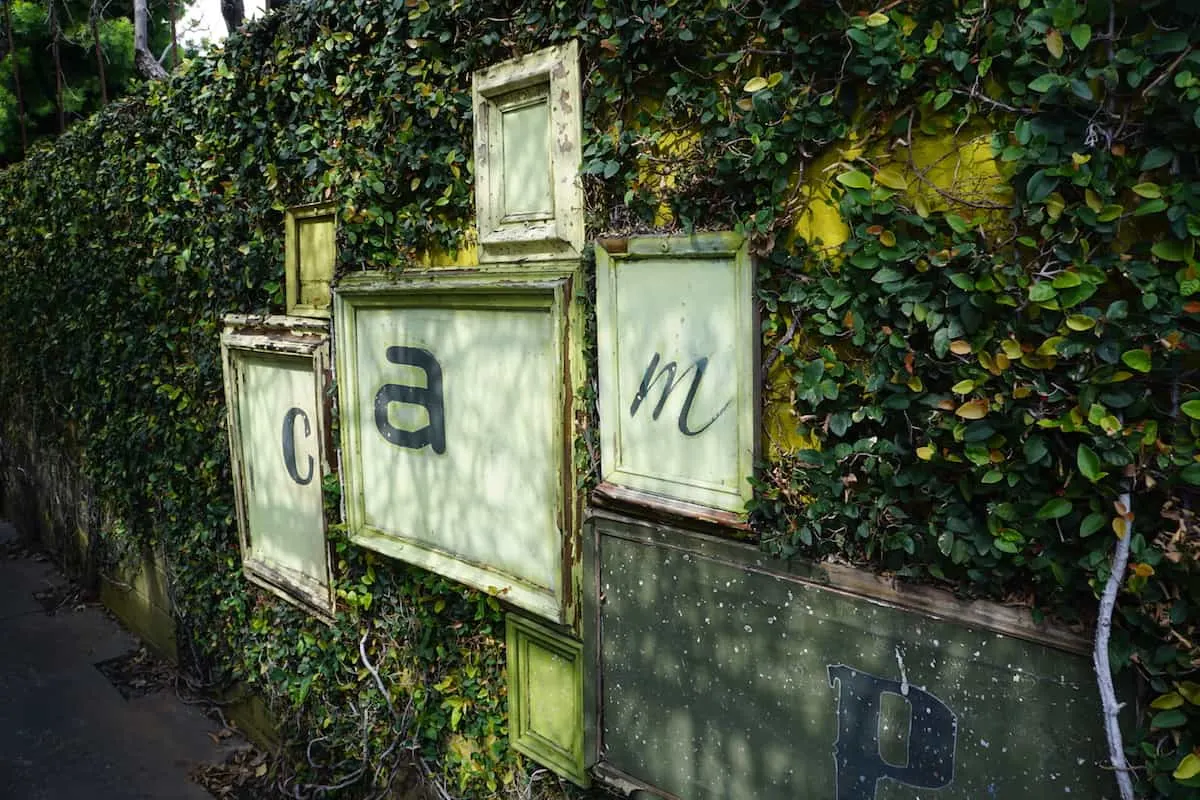 In addition to South Coast Plaza, Costa Mesa offers several unique outdoor shopping experiences. Hipsters will the eclectic mix of shops at The Lab Anti-Mall. The Camp is perfect for eco-friendly and health-conscious shoppers. While SOCO Collection and OC Mix consist of one of a kind boutiques and restaurants.
Craft Beer
While no So Cal city can rival San Diego, one of the first cities to champion craft beer, Costa Mesa has hopped on the craft beer train.
Currently, there are four breweries in Costa Mesa with two more opening soon:
Barley Forge, Bootleggers, Gunwhale Ales, and the soon to open Salty Bear are all within walking distance. This makes it easy to visit all four breweries on the same day!
Pro-tip: If you aren't into craft beer, there are several wine tasting rooms in Costa Mesa: Wine Lab, LCA Wine, We Olive & Wine Bar, Anne's Boutique Wines, and Hi-Time Cellars.
Hi-time Wine Cellars offers special tasting events including a dinner and wine pairing.
OffBeat
Hipsters and yuccies (Young Urban Creatives) thrive in the "capital of cool." But Costa Mesa isn't too hip that you'd feel left out.
With pockets of hipsterism like The LAB Anti-Mall and The Camp, you'll enjoy an offbeat shopping and dining experience. In both The LAB and The Camp airstreams are used as retail shops.
The LAB Anti-Mall
On the grounds of a former goggle factory, The LAB Anti-Mall is a boutique-sized indoor-outdoor space of hip restaurants, shops, and a bar.
Most are single locations unique to the LAB which stands for Little American Business. But some like Urban Outfitters, Pop Bar, and Buffalo Exchange have other locations outside of Costa Mesa.
There's even a giant wirebird cage that people hang wishes and good thoughts like the Yoko Ono tree in Washington DC.
It's one of the most Instagram friendly locations in Costa Mesa.
The Camp
Designed by the same developer of The LAB Anti-Mall, The Camp is eco-warrior's shopping haven.
Where the LAB is hip and cool and geared towards the young urban professional. The Camp is a cool, environmentally friendly shopping mall for rich hippies.
An open-air strip mall of sorts with a heavy focus on food.
There are a few shops, two of which are set up in Airstream trailers.
But restaurants like Taco Asylum, Mesa, and Old Vine make up most of The Camp.
They even have their own creed.
Where to Stay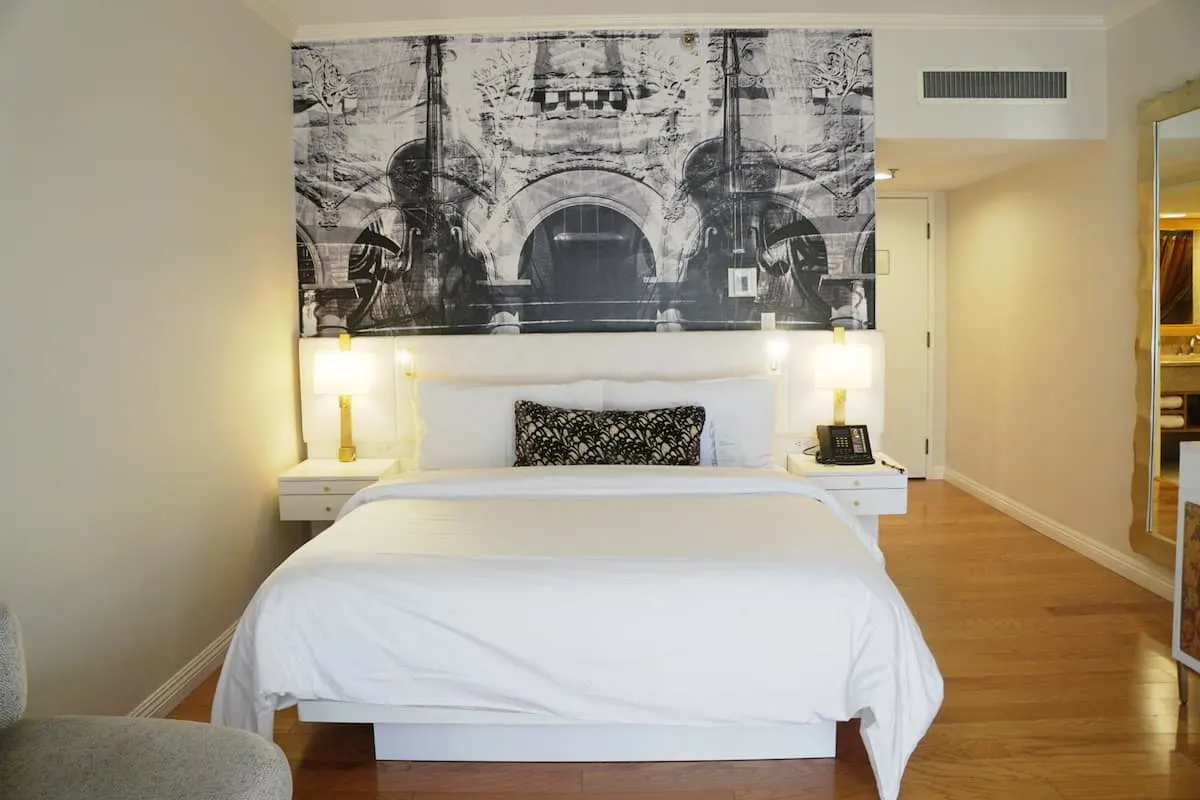 When you're looking for where to stay in Costa Mesa, you'll find hotels for every budget. Some offer free airport shuttles.
The Avenue of the Arts, A Tribute Portfolio Hotel is one of the best places to stay in Costa Mesa if you want a relaxing vacation, looking for somewhere to stay during spring break or a long weekend.
It's across the street from the Segerstrom Center for the Arts and walking distance to the Noguchi Garden, South Coast Plaza, and restaurants.
The bed was so comfortable you'll want to sleep in!
If you're in town for the OC Marathon it's one of the more economical hotels. Plus the dry sauna in the fitness center will help you recover faster.
The Avenue of the Arts is a Category 4 hotel and costs 25,000 points a night.
Pro-tip: You can earn points and free nights with cards like the card_name, the card_name and the card_name.
That's enough for 3 nights!
Read my review of the Avenue of the Arts Costa Mesa.
Conclusion
Some of the best things to do in Costa Mesa aren't your typical things found in other cities.
You can enjoy world-class dining from Top Chefs and unparalleled shopping at South Coast Plaza at stores like Armani, Chanel, and Louis Vuitton.
But shopping in Costa Mesa isn't all high-end luxury stores. You'll also find traditional department stores like Nordstrom and unique boutique shops like Purre at the LAB Anti-Mall and The Camp.
When you're done feasting and shopping, experience the "city of the arts" by spending time watching a show at the Segerstrom Center for the Arts and exploring the Costa Mesa Art Walk, and Noguchi Gardens.
Underneath a facade of boring suburbia lies a hidden gem. Costa Mesa dubbed the "capital of cool" offers so much to do for all types of travelers.
If you've been to Costa Mesa, what was your favorite thing to do?
Comment, tweet, or share this post.
Get the best credit card bonuses.
Follow us on Twitter | Facebook | Pinterest | Instagram | YouTube
Got a question? Or want help, suggestions, travel tips, learn how to travel for free, find out about travel deals, and maximize your miles and points? Use the subscription box below to sign-up and get post updates by email.
The information for the Centurion(R) Card from American Express has been collected independently by Traveling Well For Less. The card details on this page have not been reviewed or provided by the card issuer. The Centurion(R) Card from American Express is not available through TravelingWellForLess.
Traveling Well For Less has partnered with CardRatings for our coverage of credit card products. Traveling Well For Less and CardRatings may receive a commission from card issuers.
---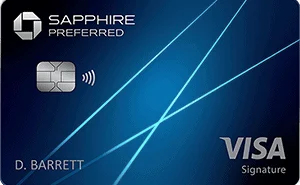 card_name
is the
best card to get started in the world of miles and points.
It is the first card you should get to start traveling for free because the
welcome offer is 60,000 points
after spending $4,000 in the first three months.
My favorite perks about this card are earning 5X points on travel when booked through the Chase portal (2X if direct purchase), 3X points on dining, $50 yearly credit on hotels booked through the Chase portal, no foreign transaction fees, and transferring points to 13 airline and hotel partners like Hyatt, United, and Southwest.
Learn more about the card_name and how to apply
---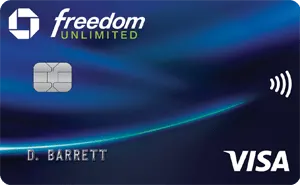 The
card_name
is one of my favorite cards for earning cash back card and travel rewards. It offers a
welcome offer of 3% cash back = an extra 1.5% cash back
on up to $20,000 in purchases your first year.
My favorite perks about this card are earning
6.5% cash back on travel booked through the Chase Travel Portal
,
4.5% cash back at drugstores and restaurants (including delivery and takeout)
your first year up to $20,000,
unlimited 1.5% cash back on all purchases
and
no annual fee
. When paired with cards like the
card_name
, you can use your points to travel for free.
Learn more about the card_name and how to apply