Looking for things to do in the "City of the Arts" that's not shopping or food? Check out these six Costa Mesa breweries. In a city of only 15.81 square miles, that's a brewery every 2 miles!
It gets better. All but two of the breweries are within walking distance of each other. Time to plan a trip to this part of Orange County, California to check out all the breweries in Costa Mesa.
Even if you aren't a huge craft beer fan, you can find a favorite beer or two.
I have a confession to make. I haven't always loved beer.
Sure, I drank it in college and as a young adult but it was never my go-to drink. Until I went on a Denver brewery tour several years ago. The stouts and porters won me over and I've been a dark beer convert ever since.
Now I seek out the craft breweries in every city I visit. Earlier this year, there were only four breweries in Costa Mesa, now there are six. Listed by location, use this as a guide for your walkable Costa Mesa brewery tour.
Costa Mesa Breweries Six Places to Get Your Beer On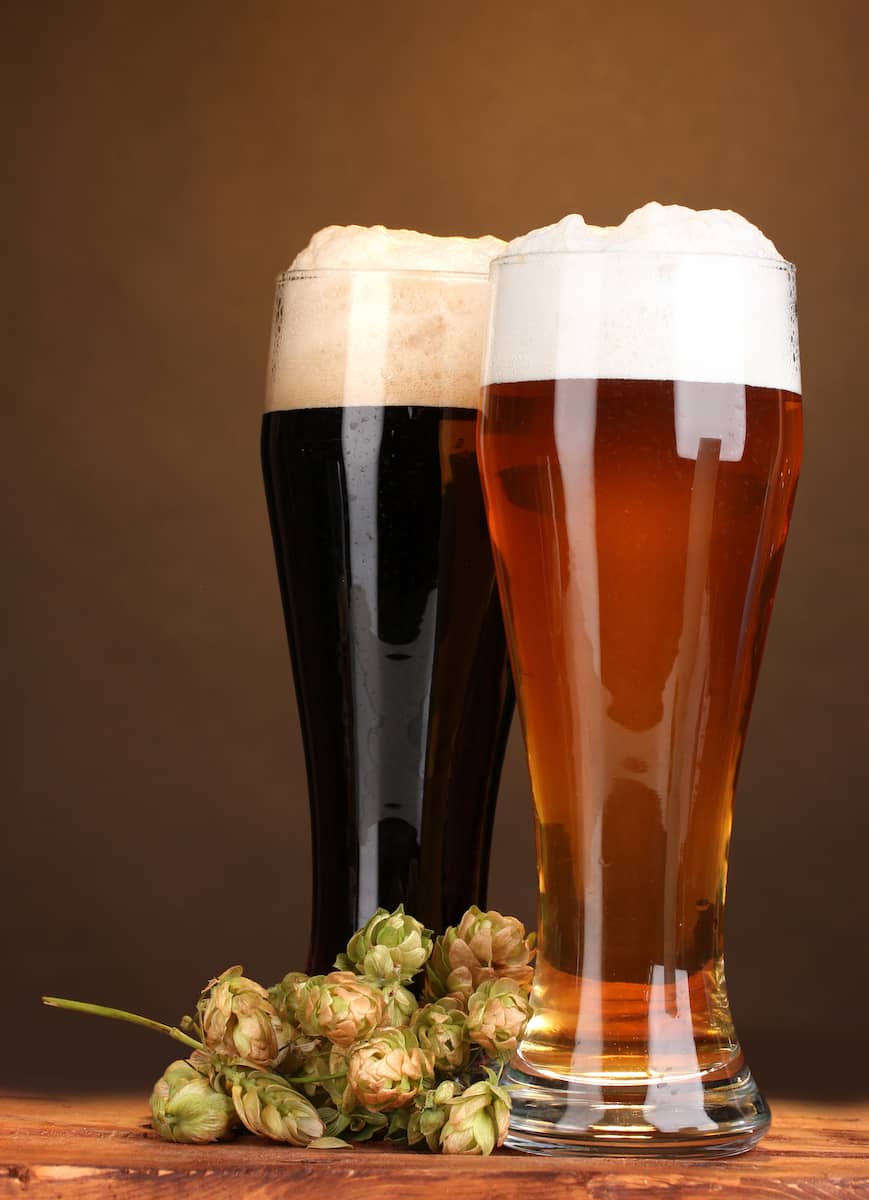 While your partner gets their shopping on at South Coast Plaza you can enjoy a pint or two at one of these Costa Mesa breweries.
Follow this guide that starts at Bootleggers Brewery at The LAB Anti-Mall and ends at Karl Strauss Brewery near South Coast Plaza.
Pro-tip: You can visit the two newest Michelin starred restaurants in Costa Mesa Hana Re Sushi and Taco Maria on this brewery tour. Use this guide to find all the Michelin restaurants in California.
When planning your trip keep in mind that Hana Re is Sushi only open for dinner while Taco Maria is open for lunch and dinner.
Bootleggers Brewery
With 28 taps, Bootleggers Brewery is the largest independent craft brewery in Costa Mesa. They offer a variety of beer styles for every taste, from IPAs to stouts, and almost everything in between.
Bootleggers keeps eight beers are on tap year-round:
Black Phoenix – Cofee Chipotle Stout
El Chango – Mexican American Style Lager
Golden Chaos – Belgian Style Ale
Knuckle Sandwich DIPA – Double India Pale Ale
Old World Hefeweizen – German Style Unfiltered Wheat Ale
Palomino Pale Ale – Classic American Pale Ale
Rocco Red Ale – American Red Ale
Thai Tea Far Out IPA – India Pale Ale
Their Mountain Meadow Saison, Lemongrass Ale, Pumpkin Ale, and Mint Chocolate Porter rotate with the seasons.
I ordered a pint of the Mint Chocolate Porter and Jeff got a Train to Nowhere IPA. I tried a taste of the Black Phoenix Stout but with the chipotle was too spicy for me
Served in mason jars the presentation was cute and appropriate for the hipster, eclectic setting of The LAB Anti-Mall. The porter's maltiness wasn't overshadowed by the chocolate notes and mint.
This dog-friendly brewery has indoor and outdoor seating.
Pro-tip: You can have food delivered to the brewery.
Bootleggers Brewery
696 Randolph Avenue, Suite B
Costa Mesa, CA 92626
714-871-2337
Salty Bear Brewing
The newest of the Costa Mesa breweries, Salty Bear Brewing is steps away from The CAMP. You can step through the space between Taco Aslym and Old Vine Kitchen & Bar buildings into the Salty Bear Brewing's parking lot.
Salty Bear Brewing's name is a playful tribute to the beach and the California grizzly bear. The decor is neither beachy or Californian but an interesting mix of styles. A giant dream catcher and teepee could be a nod to the original inhabitants of Costa Mesa, the Lukup Indians.
Belly up to the bar, shared hightop wood table, booths along the wall, window box seats, horseshoe table outside, or picnic tables. The seating options are almost endless.
If you like hops, you'll love Salty Bear. The brewery offers 11 beers on tap and a twelfth coming soon most of which are IPAs and ales. The only dark beer on tap is a porter.
I ordered three tasters. The Gnarwhal Blonde Ale was very hoppy. The Bomber Toasted Coconut Pale wasn't too hoppy and offered a hint of coconut. The Half Full Porter was delightful with chocolate and malt flavors.
Pro-tip: The brewery is at the back of the building and not visible from the street. The driveway leading to the brewery is on Randolph across from Auto Mechanics.
Salty Bear Brewing
2948 Randolph Avenue, Unit C
Costa Mesa, CA 92626
714-871-2337
Gunwhale Ales
Gunwhale Ales is a short two-minute walk from Salty Bear Brewing in the next set of buildings.
Despite the nautical themed name, the decor is anything but maritime. The schoolroom styled wood chairs, threshing tools on the wall, and mounted deer head give off a midwest hunting lodge vibe.
When we visited they only had IPAs and ales on tap. Hopefully, next time we'll get lucky and they'll have one of their stouts on tap.
Pro-tip: This is one of the smaller breweries so seating is at a premium.
Gunwhale Ales
2960 Randolph Avenue, Unit A
Costa Mesa, CA 92626
949-239-9074
Barley Forge Brewing Co
Update: Barley Forge closed on October 31, 2019.
Had your fill at Gunwhale Ales? Cross the street and pay a visit to the tasting room at Barley Forge Brewing Co.
By now you may need a little snack to soak up all that beer. Barley Forge Brewing Co. has a reasonably priced food menu and kitchen that's open seven days a week. I recommend the Beer Brat with tater tots and the Cuban.
With 18 beers on tap Barley Forge offers a variety of beers including Grandpa Tractor, a Dortmunder Style Export Lager Gold Medal winner and The Patsy, a Rye Coconut Stout.
We ordered the Patsy on nitro, Elle Woods, and Confusion and Delay. It's worth paying the extra $1 to get the Patsy on nitro.
Pro-tip: Barley Forge brews their own sarsaparilla soda (like root beer) and ginger beer.
Barley Forge Brewing Co
2957 Randolph Avenue, Unit B
Costa Mesa, CA 92626
714-641-2081
Brewing Reserve of California
The family-friendly Brewing Reserve of California wants to come and linger. From the comfy midcentury chairs to the stack of board games in the corner, hanging out is what it's all about at BRC (Brewing Reserve of California).
Fun fact: Stephen had most of the decor including the beer menu boards custom made for BRC.
There are 8 beers on tap with two more coming soon. And yes, one is a stout. 🙂
Whether you bring your kids or are a kid at heart you'll want to try their homemade lemonade made from Meyer lemons. All the flavors make a tasty shandy – half lemonade and half beer.
Pro-tip: They only refill their own growlers.
Brewing Reserve of California
2930 College Avenue, Suite D
Costa Mesa, CA 92626
714-844-4704
Karl Strauss Brewing Company

Karl Strauss Brewing Company is the old dog of the OC brew scene and considered the godfather of the Southern California craft beer movement. The restaurant/tasting room offers 21 house beers and 3 guest beers on tap.
With 10 locations in Southern California, Karl Strauss offers a consistent brewery experience.
Pro-tip: They offer a Happy Hour from 3 pm to 6 pm Monday through Friday.
Karl Strauss Brewing Company
901 A S Coast Drive
Costa Mesa, CA 92626
714-546-2739
Conclusion
Costa Mesa breweries are making inroads in the craft beer market. With the opening of two new craft breweries adding to the existing four, the Costa Mesa's brewery scene is taking shape. Existing Orange County's breweries may want to take note.
Because most of the breweries don't serve food, you want to plan your brewery tour to include Barley Forge Brewing Company or Karl Strauss Brewing Company. Both breweries have full kitchens with hearty choices that go well with beer.
Hoppy beer fan? You'll love the beers on tap at Gunwhale Ales and Salty Beer Brewing.
After a day of hitting all the breweries in Costa Mesa, you may want to spend the night at the Avenue of the Arts Costa Mesa hotel.
If you want to continue brewery hopping, check out this guide to Southern California breweries.
Which is your favorite Costa Mesa brewery?
Pin this to your craft beer and travel boards:
Comment, tweet, or share this post.
Get the best credit card signup bonuses.
Follow us on Twitter | Facebook | Pinterest | Instagram | YouTube
Got a question? Or want help, suggestions, travel tips, learn how to travel for free, find out about travel deals, and maximize your miles and points? Use the subscription box below to sign-up and get post updates by email.
Traveling Well For Less has partnered with CardRatings for our coverage of credit card products. Traveling Well For Less and CardRatings may receive a commission from card issuers.
---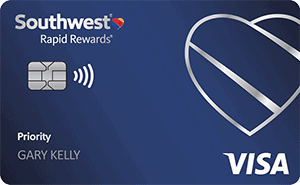 T
Southwest Rapid Rewards Priority Card's
newest signup bonus can get you up to 2 years of free flights!
 The
welcome offer is 100,000 points:
50,000 points after spending $2,000 in the first three months; another 50,000 points after spending a total of $12,000 in the first 12 months.
My favorite perks about this card are earning 3X points on Southwest purchases, 2X points on internet, cable, phone, streaming, ride share, and Rapid Rewards hotel and car rental partners, $75 yearly travel credit, 4 upgraded boardings each year, and no foreign transaction fees.
---
You can also get the 100,000 bonus
on the
---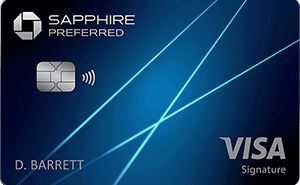 The Chase Sapphire Preferred
is the best card for beginning travel hackers.
It is the first card you should get to start traveling for free because the
welcome offer is 60,000 points
after spending $4,000 in the first three months.
My favorite perks about this card are earning 5X points on travel when booked through the Chase portal (2X if direct purchase), 3X points on dining , $50 yearly credit on hotels booked through the Chase portal, no foreign transaction fees, and transferring points to 13 airline and hotel partners like Hyatt, United, and Southwest.
---
---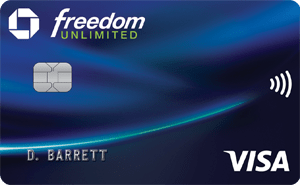 The
Chase Freedom Unlimited
is one of my favorite cards for earning cash back card and travel rewards.
 It offers a
welcome offer of $200
after spending $500 in the first three months.
My favorite perks about this card are earning
5% cash back at grocery stores the first 12 months (up to $12k)
,
unlimited 1.5% cash back on all purchases
and
no annual fee
. When paired with cards like the
Chase Sapphire Reserve
, you can use your points to travel for free.
WOW, I had no idea Costa Mesa had so many craft breweries. We randomly visited Bootleggers Brewery, but I didn't know there were so many other breweries in town. Oh and we tried the Black Phoenix, and it wasn't too spicy for me...but I guess we really do like spice a lot. hahaha. And since we love IPAs, it sounds like we must have Gunwhale & Salty Beer on our list for our next visit!
I love a good brewery itinerary, and you've just produced a pretty darn epic brewery itinerary. If I didn't have an excuse to make my way down there prior, I certainly do now!
Wow, what a fun itinerary. "Hopping" from brewery to brewery! California is big on microbreweries, that's no secret. It's one of the things I missed since moving north to PNW. Some of the most fragrant hoppy IPAs come from there! I've been down Costa Mesa several times but never bothered to check out their breweries. I'll have to make sure to take notes bookmark this page when I go back!
Hi Adonis,
Definitely check them out the next time you're down this way. A few years ago I did the Bend Ale Trail, you might like it because many of the breweries have IPAs.
I am not a big beer fan. But hubby is. He loves to try the local beers. And visiting small craft breweries such as these is right up his alley. The menu at Bootleggers Brewery has a good selection of dark beers that would tempt him. Although I might be tempted to try the Mint Chocolate Porter. He might also like the Half Full Porter with hints of chocolate from the Salty Bear Brewery. I love when we find good breweries that offer happy hours. A good reason to stop at Karl Strauss Brewing Company. We will keep this list in mind for our next California trip.
Hi Linda,
I think you'd like the Mint Chocolate Porter.
I'm not a big fan of beer (I'm more of a wine drinker), but I love visiting breweries to learn more about the process. Every brewery has its own story and the owners put a lot of work and dedication into creating a unique brand and high-quality beverage. I wouldn't mind visiting some of these places in Costa Mesa - I'd choose the ones that serve food as alcohol makes me very hungry!
Hi Daniela,
There are a few places to try wine in Costa Mesa. The Wine Lab is walking distance to most of those breweries.
Comments are closed.