This past weekend's FTULAX was one to live in infamy. Looking for a glimpse of what you missed? Here are my Frequent Traveler University LAX takeaways.
The hardest decision you'll have to make while attending an FTU is deciding what session to attend.
Saturday December 1
905am – 1020am
Session 2: Mileage Running with Ben Schlappig (One Mile At A Time): Three little letters: ITA
ITA can help you plan your mileage run
Choose an airline that offers bonus miles for passing thresholds, has generous routing rules, and meets your mileage goals
1030am – 1145pm
Session 1: Travel Like a Pro: Handling Every Problem the Airlines Throw at You with Brett Snyder (Cranky Flier)
Want to know if your flight delay is credible? Use Tripit, Flight Aware, or FlightCaster
Session 2: Which Hotel Program Works Best for You? with Ed Pizzarello (Pizzaman)
Hyatt Diamond is the best hotel loyalty program
Starwood Platinum is the second best hotel loyalty program
If you're wondering why I have takeaways from both 1030am sessions, I cloned myself for FTULAX. All right, the truth is, I left Brett's session to hear Ed's view on hotel programs.
1245pm – 200pm
Hyatt Gold Passport with Todd Tomlin (Hyatt)
Look for "new" Hyatt hotels in India and China with 5 Hyatts to open in India in the next month
Start using Apple Passbook
215pm – 330pm
Session 2: Earn 5X everywhere (with or without Vanilla/Ink) — or More with Greg (Frequent Miler)
Get to know category bonuses
I'm assuming Greg will put up a summary post as he did following the Chicago Seminars so be sure to watch for his post.
3:45 – 5:00pm
Session 2: Milewise, Award Wallet, Points Hound, Wallaby, and 30k.com
Milewise was voted best in show and won $500
Each company will have an opportunity to win a $50,000 grant. Winner will be announced at the Freddies next year, the night before Frequent Traveler University 2013. Buy your ticket to Frequent Traveler University 2013.
Since each was unique and offer great features and benefits for travelers, expect to see individual posts on each over the next month.
Sunday December 2
900am – 1015am – Secrets and Lies – Off the Record Tricks and Tips You Won't Find on the Forums
Eight pages of notes on this one.
If you want to know, you've got to go. To learn the off the record tricks and tips, you need to attend the Frequent Traveler University. Be sure to get your ticket to Frequent Traveler University 2013.
10:30am – 11:45pm
Session 2: Advance Technique: Three Vacations, Two Awards – Adding a Free One-way to Award Tickets with Scott (MileValue)
Four Key Concepts to keep in mind: Stopover at Home airport, a stopover plus an open jaw equals a free one way, no such thing as a free one way, different airlines have different rules
1245pm – 200pm
Session 2: Travel Tools You Can Use: Online Resources to Plan, Save Money, and Travel Better with Seth Miller (The Wandering Aramean)
Love ITA? Hipmunk uses a similar system as ITA, and allows you to book the itinerary.
215pm – 330pm
Session 1: Credit Card Category Bonuses and Transfer Partners with Daraius and Greg (Million Mile Secrets & Frequent Miler)
Keep your partner happy and just have them focus on signup bonuses vs worrying about what credit card to use for category bonuses
Signup bonus spend ranges from 3.5x – 21x
As with FTU Newark, I came away with a notebook filled with notes. I'll be transcribing my notes this week. If you are interested in receiving an outline of my notes from the sessions I attended, send me an email. Just a reminder, outline notes from the Off the Record session will not be available.
Did you like this post? Don't want to miss any posts? You can Follow me on Twitter or Like me on Facebook. Simply sign up via the subscription links below. If you'd rather receive post updates by email, please use the box below.
Traveling Well For Less has partnered with CardRatings for our coverage of credit card products. Traveling Well For Less and CardRatings may receive a commission from card issuers.
---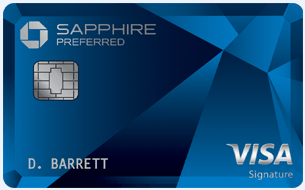 The Chase Sapphire Preferred is the best card for beginning travel hackers. It is the first card you should get to start traveling for free because the welcome offer is 60,000 points (after spending $4,000 in the first three months).
My favorite perks about this card are earning 2X points on travel and dining, no foreign transaction fees, and transferring points to 13 airline and hotel partners like Hyatt, United, and Southwest.
---
---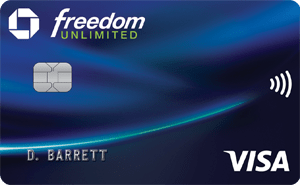 The
Chase Freedom Unlimited
is one of my favorite cards for earning cash back card and travel rewards.
 It offers a
welcome offer of $200
(after spending $500 in the first three months).
My favorite perks about this card are earning
5% cash back at grocery stores the first 12 months (up to $12k)
,
unlimited 1.5% cash back on all purchases
and
no annual fee
. When paired with cards like the
Chase Sapphire Reserve
, you can use your points to travel for free.
Tuesday 25th of March 2014
I keep FTU LAX in great memories. Had a fantastic time and made a ton of connections!
Monday 25th of March 2013
[...] You can read my FTULAX Takeaways here. [...]
Monday 3rd of December 2012
Hi Debbie! I wasn't sure if FTU was going to be too similar to the Chicago Seminars..but it sounds like it isn't at all. Debating signing up for the FTU in April. Your thoughts on if it will be as good as this last one? Cheryl
Tuesday 4th of December 2012
Hi Cheryl,
Most definitely. The organizers do an amazing job planning the event and coordinating speakers.
I also went to FTUEWR earlier this year along with the Chicago Seminars. There was always a session that I had not attended at one of the previous conferences.
Hope to see you at FTUDCA. :)
Monday 3rd of December 2012
You make me laugh. Don't give me a hard time. I literally hit the wall after dinner on Saturday. I never adjust to the time change when going west and I was up in the wee hours of the morning on Saturday. Of course, Sunday I was at LAX well before my flight.
Monday 3rd of December 2012
I have to since someone has accused me of not being an introvert. :)
Hope you've gotten some rest.
Monday 3rd of December 2012
I can't believe you wrote such a comprehensive recap so quickly.
Monday 3rd of December 2012
Well you know Paula, since I'm an introvert, I just hid out in my room and didn't talk to anyone. (wink)
Thanks, this post was written on the fly this am - got woken up and can't get back to sleep so I did what any blogger would do...blog. :)