Flu season is here. Will it get you? Staying healthy while traveling doesn't have to be difficult. Here are 10 easy tips on how to stay healthy when traveling.
The United States flu season is during the fall and winter. Peak flu season is from December to February. But the flu season can last from October to May.
Whether you're flying, driving, taking the train, or finishing your holiday shopping. Being in close contact with people increases your chance of getting sick.
But it doesn't have to.
These simple travel tips can help you avoid the flu and stay healthy when traveling. Included is a bonus tip on what to do if you start feeling flu-like symptoms.
Disclosure: This post is sponsored by BoironUSA. All opinions are 100% mine.
How to Stay Healthy When Traveling: 10 Easy Tips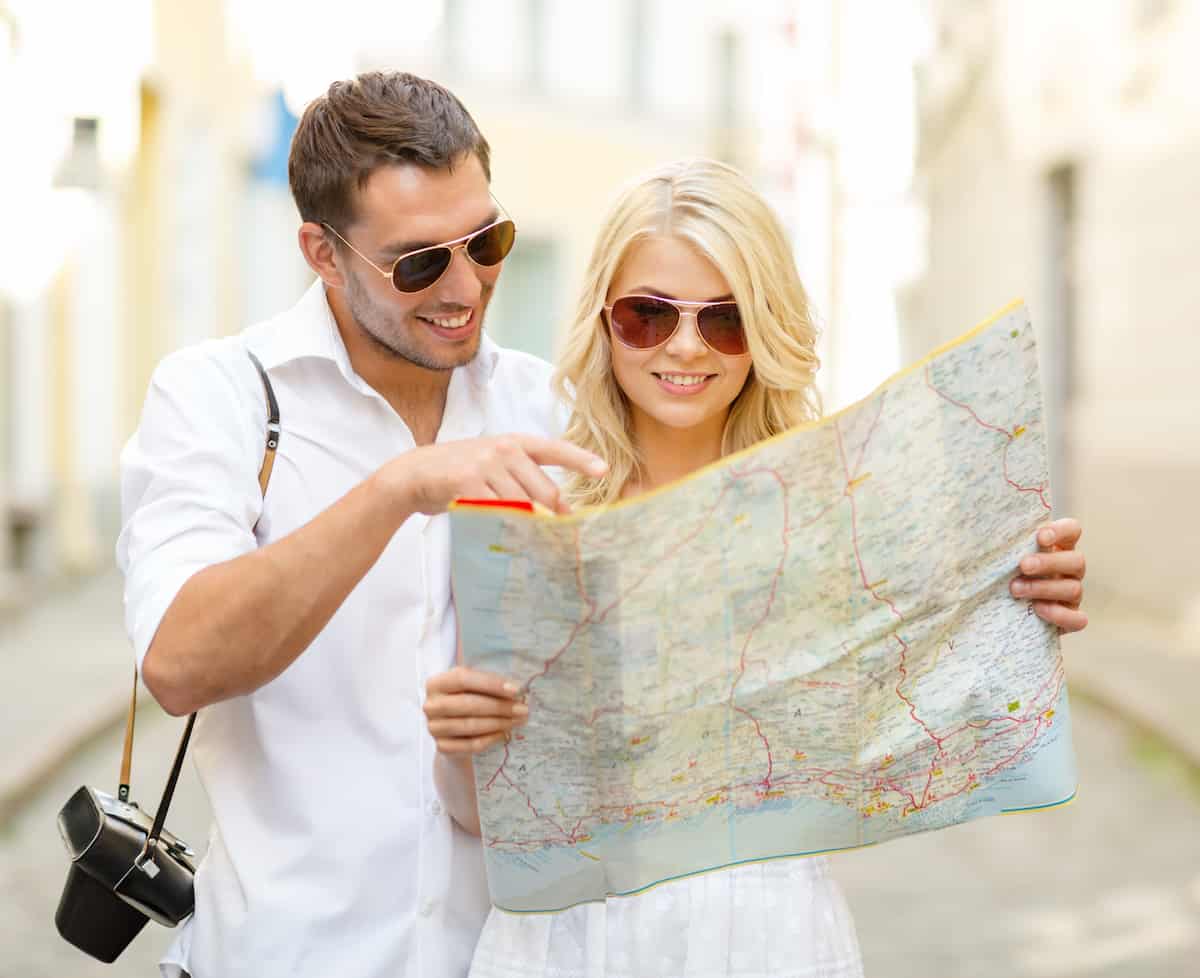 Traveling increases your chance of getting sick.
From packed oversold flights to standing shoulder to shoulder on the train, taking an Uber in popular cities to pumping gas. Even eating at restaurants.
Follow these tips to reduce your risk and stay healthy on planes, trains, and automobiles. (A little homage to John Candy.)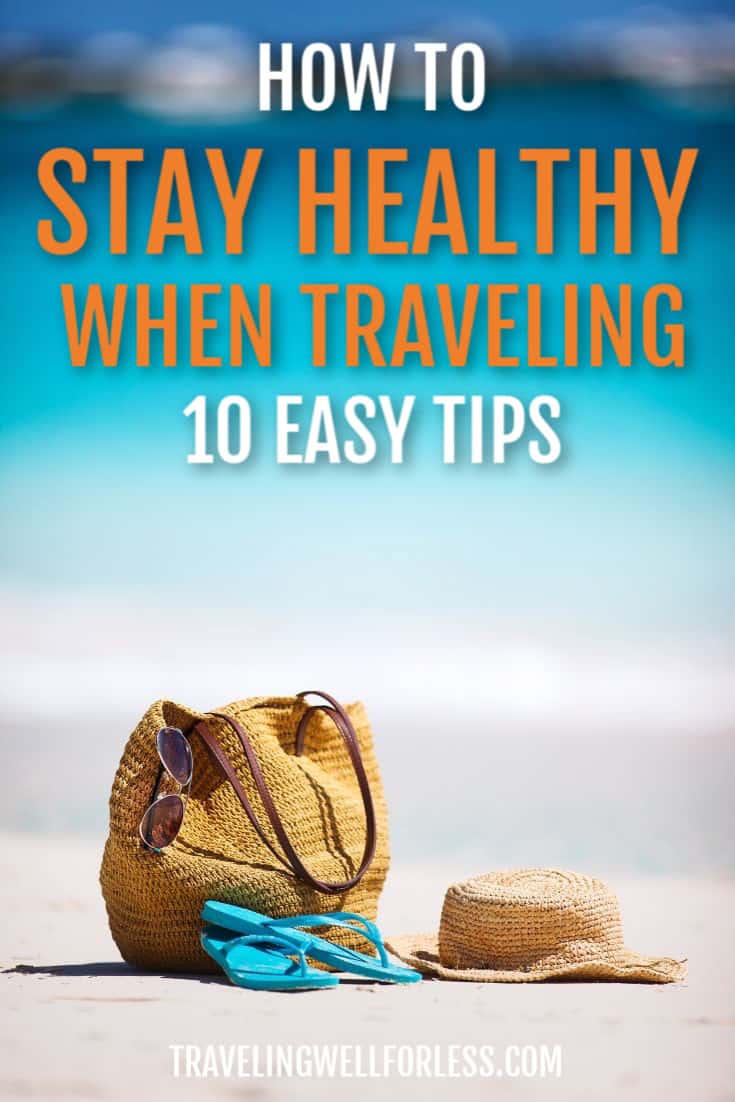 1. Get Sleep
Ensuring that you get sleep and enough rest is one of the easiest ways to stay healthy when traveling.
Taking a vacation is exciting. You want to do and see everything, not lose a minute of precious vacation time.
It's easy to go crazy and schedule activities for every minute of the day. Yes, I'm guilty of that too.
Plan scheduled breaks. Whether it's a coffee shop stop or a park visit. Include time to sit, be still, and rest.
It may take a little longer but you'll still see everything on your list.
But when traveling it can be hard to sleep especially if you change time zones.
Pro-tip: You can reset your circadian rhythm by getting some sun or bright light.
2. Exercise
Exercise can reduce jet lag and help you sleep better.
This is helpful if you're traveling to a place without a lot of sun like Iceland in the winter.
Exercise also boosts your energy and may reduce your chance of getting the flu.
Pro-tip: Taking a city walking tour counts as exercise. 🙂
3. Stay Hydrated
It's important to stay hydrated when traveling.
Bringing your own reusable water bottle helps. You can fill it in the airport lounge before your flight. Some airports have water bottle refill stations.
You can also fill it at airport restaurants that have self-serve beverage containers. I always let the workers know I'm filling my bottle with ice and water so they don't think I'm stealing soda.
Pro-tip: Pace your drinking and go slow. Drinking large volumes of water fast can dehydrate you. Because it passes through your system faster. It can also cause water intoxication.
4. Avoid Alcohol
While staying hydrated helps you stay healthy while traveling, you should avoid alcohol.
Alcohol is a diuretic which means you'll need to go more. More trips to the bathroom can dehydrate you and weaken your immune system.
Lots of visits to the lavatory increases your chance to contact some germy virus like E. coli.
Pro-tip: Coffee and soda are also diuretics. So limit your cups of coffee and cans of soda.
Doing a road trip? Gas station bathrooms, like plane bathrooms, are notoriously dirty. Here's a list of the cleanest gas station restrooms in every state. In case it needs saying. Don't drink and drive.
Pro-tip: You can still get your Instagram shot of a champagne glass while in Cathay Pacific First Class. You can take your photo without drinking the whole glass. Remember moderation is key.
5. Eat Healthy Food
When you eat healthy food, it helps you stay healthy while traveling.
The American Airlines breakfast platter from Zoe's kitchen is my favorite healthy breakfast option. It is protein-packed and delicious.
Limit or avoid salty foods like some fast food because they increase dehydration.
Pro-tip: Water-rich foods like cucumber, celery, and watermelon help you stay hydrated but are also diuretics.
Not in First Class or want to make sure you can eat healthy when traveling? Bring your own food.
I bring almond butter, salami, almonds, cheese, crackers, carrot sticks, and a banana.
Most airlines won't charge for snack bags. But if you're worried you can pack your snacks in a duty-free bag to avoid excess bag fees.
Oatmeal cups are an easy healthy treat on road trips or the train. Great for breakfast or snack. You can get hot water from Starbucks.
6. Use Wipes
Bring and use wipes to help stay healthy when traveling.
Wipe down every surface that you touch. On planes, I use sanitizing wipes on my seat belt, tray table, armrest, headrest, inflight entertainment, remote control, headphones, air vent, light, power outlet, and seatback pocket.
At hotels, I use a wipe on remote controls, TVs, toilet handles, light switches, and telephones in the hotel room.
Fuel pump handles and the keypad also gets wiped.
Pro-tip: I use these disposable wipes. They're hospital-grade wipes and effective against the flu virus, MRSA and staph, and more.
7. Pick Your Seat
Pick your seat wisely to avoid getting sick when flying or traveling by train.
A window seat offers the least contact with germs. While an aisle seat increases your risk of getting sick as do seats in the middle section of the airplane.
This is because people touch the backs of aisle seats when going back and forth to the bathroom.
You're less likely to get sick sitting in First Class than coach. Because there are fewer seats upfront it reduces your chance of coming into contact with someone who's sick. Unless of course, that person is ni First class. 🙁
Pro-tip: Stuck next to someone sick? Use your air vent, point it straight down for better air circulation.
8. Don't Touch Your Face
Another way to stay healthy when traveling is if you don't touch your face.
Touching your face is a fast, easy way to introduce and expose yourself to germs through your nose, mouth, and eyes.
Yep, how often do we rub our eyes, especially when tired? Think about all those germs you're given a backdoor into your immune system.
The eye mask from your First Class or Business Class amenity kit? Put it in the kit when you use the bathroom.
Don't leave it on the tray table or your seat. Otherwise, all your hard work wiping down the tray table, eating healthy, etc. can be for naught.
Pro-tip: See tip 9 below. 🙂
9. Keep Your Hands Clean
If you do touch your face be sure to keep your hands clean by washing with soap and water. Or use hand sanitizer.
These travel-sized hand sanitizers are refillable and have a carabiner so you can attach them to your backpack or purse.
They have 62% alcohol as recommended by the CDC.
Pro-tip: Use hand sanitizer after using the plane, train, or gas station bathroom.
10. Wear a Mask
You can wear a mask to stay healthy while traveling.
Masks provide a physical barrier against droplets from respiratory viruses. By covering your nose and mouth you protect two of the three areas of exposure.
Skip a plain surgical mask in favor of an N95 respirator and surgical mask that filters 95% of particles.
What to Do When You Start Feeling Symptoms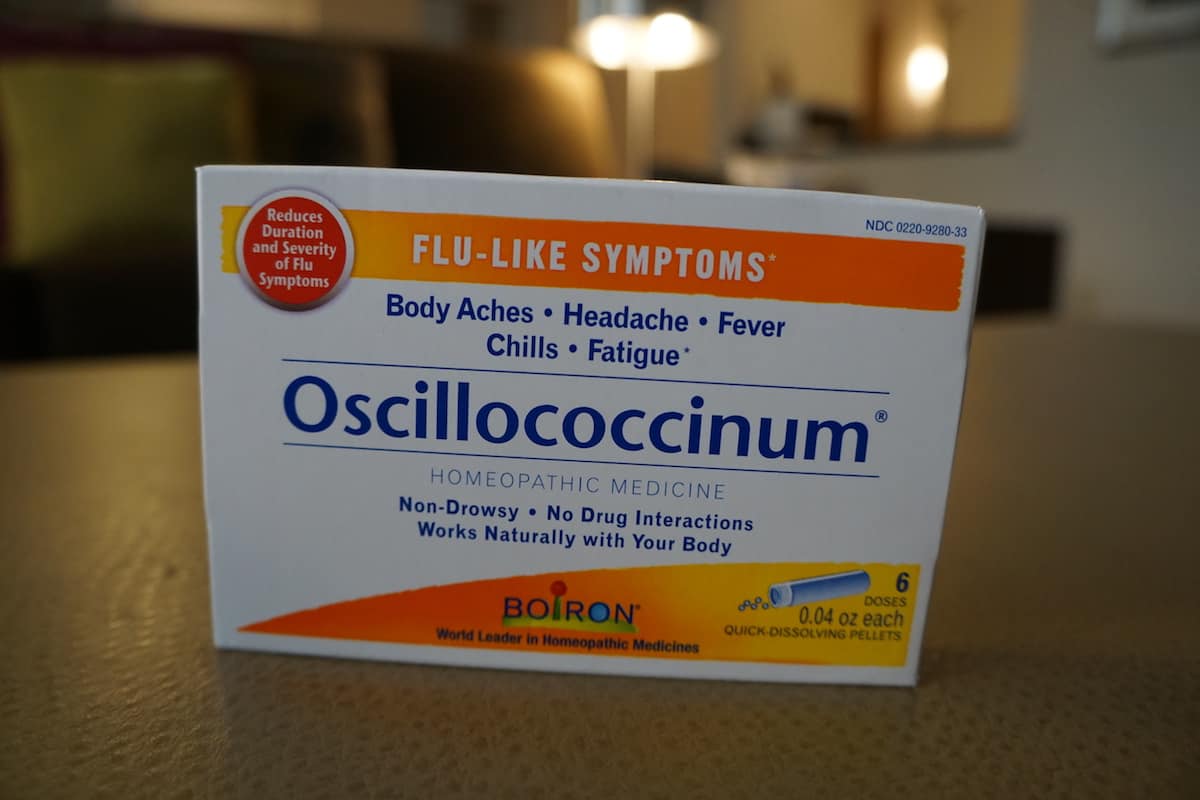 Despite taking precautions and steps to stay healthy when traveling sometimes you still get the flu.
Getting sick is never fun but it's worse when you're on vacation.
Having the flu can spoil a trip. That's why you should travel with Boiron Oscillococcinum.
Oscillococcinum is a homeopathic flu medicine used in over 50 countries and France's best-selling flu medicine.
When you start experiencing flu-like symptoms like body aches, fever and chills* taking Oscillo can help reduce their duration and severity. The sooner you feel better, the more time you have to enjoy your trip.
The pellets quickly dissolve under your tongue making it easy to take for children as young as 2 years old and people who have trouble swallowing.
Because it doesn't need water Oscillococcinum is TSA friendly and easy to bring in your carryon bag. The small tubes fit in a pocket or purse.
As an over the counter homeopathic medicine, you can buy Oscillococcinum in supermarkets, drug stores, health food stores, and on Amazon. This is great because if you forget to pack it or run out, you can buy it almost anywhere. It's sold in packets of 6, 12, and 30 doses.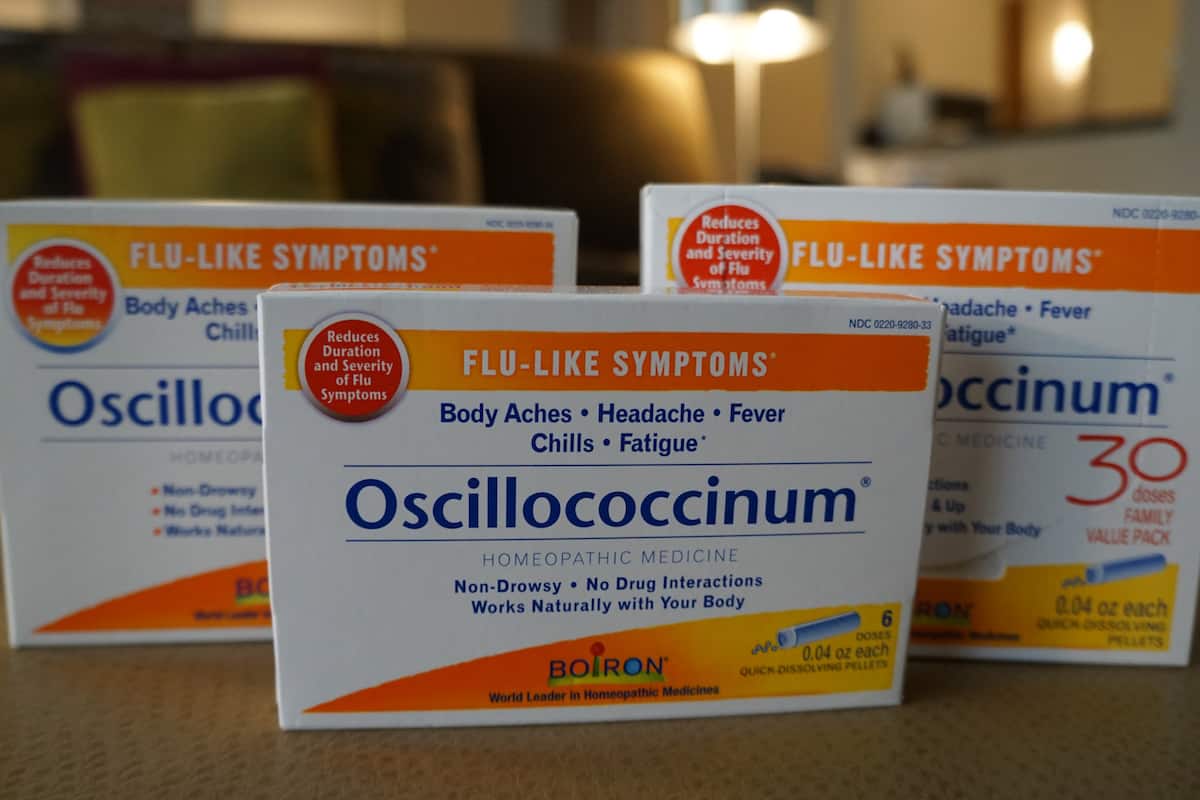 Pro-tip: Consider stocking up when supermarkets and drug stores are a Chase Freedom card 5X (5%) bonus category.
You can save $2 off your purchase of 6 or 12 doses packages of Oscillococcinum.
Check out the Boiron Travel site for more healthy travel tips.
Conclusion
Crowded airports, train stations, and popular tourist destinations mean a greater chance of getting the flu, especially during flu season.
Picking up the flu bug can happen anywhere and anytime: before, during, or after your trip. You've worked hard all year and deserve a vacation. With a few simple precautions, you can decrease your chance of getting sick.
These 10 simple tricks will help you stay healthy while traveling:
Get sleep and rest especially if you change time zones
Exercise to prevent, reduce, and avoid jet lag
Stay hydrated and bring a reusable water bottle
Avoid alcohol, coffee, and soda because they cause dehydration
Eat healthy food to strengthen your immune system
Use sanitizing wipes on all surfaces
When flying choose a window seat and skip the aisle
Don't touch your face to limit your exposure to germs
Keep your hands clean with soap and water or hand sanitizer
Wear a mask to lessen the chance of picking up airborne respiratory viruses
If those precautions fail and you start coming down with flu-like symptoms such as body aches, fevers and chills* be sure to take Oscillococcinum. Oscillo reduces the severity and length of flu-like symptoms. Letting you get back to enjoying your vacation.
You can pack Oscillococcinum in your carryon bag. The pellets dissolve under your tongue and can be taken by anyone 2 years or older.
Supermarkets, drug stores, health food stores like Whole Foods, and online retailers like Amazon sell Oscillo.
What are your favorite tips for staying healthy when traveling?
Comment, tweet, or share this post.
Get the best credit card signup bonuses.
Follow us on Twitter | Facebook | Pinterest | Instagram | YouTube
Got a question? Or want help, suggestions, travel tips, learn how to travel for free, find out about travel deals, and maximize your miles and points? Use the subscription box below to sign-up and get post updates by email.
Traveling Well For Less has partnered with CardRatings for our coverage of credit card products. Traveling Well For Less and CardRatings may receive a commission from card issuers.
---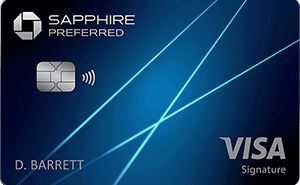 The Chase Sapphire Preferred
is the best card for beginning travel hackers.
It is the first card you should get to start traveling for free because the
welcome offer is 60,000 points
after spending $4,000 in the first three months.
My favorite perks about this card are earning 5X points on travel when booked through the Chase portal (2X if direct purchase), 3X points on dining , $50 yearly credit on hotels booked through the Chase portal, no foreign transaction fees, and transferring points to 13 airline and hotel partners like Hyatt, United, and Southwest.
---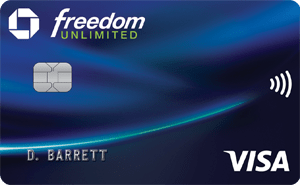 The
Chase Freedom Unlimited
is one of my favorite cards for earning cash back card and travel rewards.
It offers a
welcome offer of 3% cash back = an extra 1.5% cash back
on up to $20,000 in purchases your first year.
My favorite perks about this card are earning
6.5% cash back on travel booked through the Chase Travel Portal
,
4.5% cash back at drugstores and restaurants
,
unlimited 1.5% cash back on all purchases
and
no annual fee
. When paired with cards like the
Chase Sapphire Reserve® Card
, you can use your points to travel for free.