Update: Since this post, I've stayed at multiple Airbnbs and have had excellent experiences. In the early days of Airbnb there were a lot of issues. Both Airbnb and the hosts have evolved and I use Airbnb frequently.
Wanting to avoid the crowds and hang with the cool kids on Oahu's East side when the cheapest room at the Turtle Bay Resort priced at $2800, the equivalent of Venezuela's 1993 GNP, needing two rooms, I decided to check out vacation rentals through Airbnb, VRBO, and Homeaway.
I tend to book directly with a property and with the exception of using a travel agent, I've never used a third party intermediary, using Airbnb, VRBO, and Homeaway was a new experience. One that wasn't without a few bad apples.
This will be part one of a three part series featuring our experience with vacation rentals, specifically our experience with Airbnb, VRBO, and Homeaway.
Part 1: Garage Sale Mentality on Airbnb
Part 2: VRBO: Sixteen Going On Seventy
Part 3: Just Like Home With Homeway?
Garage Sale Mentality on Airbnb
Although I had heard of Airbnb in passing when Ashton Kutcher became an investor, I hadn't met anyone who had used the service until recently.
Last month at TBEX I met several travel bloggers who backpack, stay in hostels, couchsurf, and experience alternative lodging that aren't always an option for families. Finding lodging when you travel can be challenging, add in a couple of kids and it adds a new dimension. "Hey buddy, can we crash on your couch? By the way, there's four of us." Probably isn't a common request on Couchsurfing.
Since Aaron from Aaron's Worldwide Adventures mentioned he had great experiences with Airbnb, I gave them a try.
Having found several homes that met our basic requirements: beds (as in plural, I'm not paying to sleep on a floor) and $2000 or less for the week (food is good), I contacted one of the listers, we'll call him Travis (because that's his name) and waited for a response. And waited.
No response after four days, with time running out we contacted a second Airbnb lister (wondering if we would be singing Fool Me Once along with B.B. King) while also contacting someone from Homeaway. (More on our Homeaway experience in part 3 of this series.)
Our experience with Travis could have soured us on Airbnb, were it not for the second Airbnb lister, Daria. Daria responded within a day, but alas it was a few hours after we had already committed to the Homeaway listing. While our Airbnb experience wasn't an entire wash, we did learn a few things about Airbnb.
What we learned and what everyone should realize about Airbnb:
a) Joe the Plumber
Airbnb listers are regular people. The majority of listers on Airbnb are people like you and me vs. hotel chains.
b) Garage Sale Mentality
Airbnb is primarily composed of people who are not running a business. People who are looking to make extra cash. Airbnb is not their primary source of income. Like a garage sale, you have one when you want to make a little extra money, don't have one when you don't need to. On Airbnb, you list your property when you're short of cash, remove it when you're flush.
c) Life can get in the way of responding to emails
Emails can get lost in the shuffle. We've all been there.
d) Hedge Your Bets
It's ok to contact several Airbnb listers at the same time, they expect it and you won't lose time waiting for someone to get back to you.
e) Exceptions To The Rule
With everyone, there can be exceptions to the rule. Our experience was Daria was an exception. I hope more of the Airbnb listers are like Daria.
In case you're wondering if we ever heard back from Travis…he responded two weeks after we contacted him. Turns out the place is on the market and has since been removed from Airbnb.
What type of experiences have you had Airbnb?
Save $40 when you stay at Airbnb.
Traveling Well For Less has partnered with CardRatings for our coverage of credit card products. Traveling Well For Less and CardRatings may receive a commission from card issuers.
---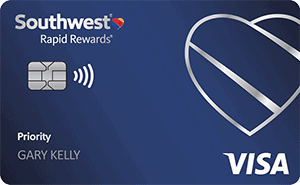 T
Southwest Rapid Rewards Priority Card's
newest signup bonus can get you up to 2 years of free flights!
 The
welcome offer is 100,000 points:
50,000 points after spending $2,000 in the first three months; another 50,000 points after spending a total of $12,000 in the first 12 months.
My favorite perks about this card are earning 3X points on Southwest purchases, 2X points on internet, cable, phone, streaming, ride share, and Rapid Rewards hotel and car rental partners, $75 yearly travel credit, 4 upgraded boardings each year, and no foreign transaction fees.
---
You can also get the 100,000 bonus
on the
---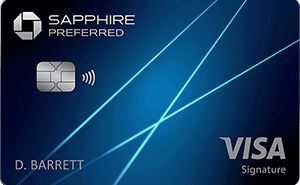 The Chase Sapphire Preferred
is the best card for beginning travel hackers.
It is the first card you should get to start traveling for free because the
welcome offer is 60,000 points
after spending $4,000 in the first three months.
My favorite perks about this card are earning 5X points on travel when booked through the Chase portal (2X if direct purchase), 3X points on dining , $50 yearly credit on hotels booked through the Chase portal, no foreign transaction fees, and transferring points to 13 airline and hotel partners like Hyatt, United, and Southwest.
---
---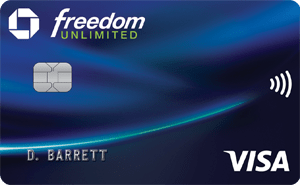 The
Chase Freedom Unlimited
is one of my favorite cards for earning cash back card and travel rewards.
 It offers a
welcome offer of $200
after spending $500 in the first three months.
My favorite perks about this card are earning
5% cash back at grocery stores the first 12 months (up to $12k)
,
unlimited 1.5% cash back on all purchases
and
no annual fee
. When paired with cards like the
Chase Sapphire Reserve
, you can use your points to travel for free.
[...] spent a week in a rented beach house and enjoyed snorkeling, hiking, and learned how to paddle [...]
Sunday 2nd of December 2012
I also found you from your Million Mile Secrets interview.... Great post, we are in the research process right now for an apartment in Rome for next summer (also family of 4); did you post parts 2 and 3? Can you direct me to them if you did? Thanks!!
Monday 3rd of December 2012
Hi Carolyn,
Glad you found us from MMS.
I haven't yet posted parts 2 and 3. But I will try to get part 2 finished and posted this week.
I'd love your feedback once it's posted.
Friday 30th of November 2012
I just found your site through the Million Mile Secrets interview. Thanks for your work on this!
We've had excellent stays at Airbnb rentals in Europe, but we do a lot of homework. We want a good location — we won't stay in the suburbs because we'd waste time commuting to and from the city center. We read the reviews, study the photos, and ask about the proximity to food markets, laundry, and public transportation. The length of the bed is important (I'm tall).
We look for apartments that are not occupied by the hosts at other times. The photos are the giveaway — some people rent their own apartments out and stay elsewhere when they've rented, and these people are less likely to operate in a businesslike manner. And, as you discovered, you can inquire about multiple rentals simultaneously so you're not hung up if people don't respond promptly.
After our stays, we always give feedback to our hosts, both directly via e-mail and on the Airbnb site, which only accepts reviews from actual renters (unlike many travel review sites). Hosts can also review their renters, and their good reviews of us help us book future rentals.
Yes, we're big fans of Airbnb. We save beaucoup bucks by making our beds ourselves, fixing our own food (at least some of the time), and doing our own laundry on longer trips, and we're surrounded by locals instead of tourists. It's a great way to travel!
Monday 3rd of December 2012
Thanks for finding us from MMS, Garry.
Glad to hear of your great experiences with Airbnb.
We're definitely going to try them again.
Wednesday 18th of July 2012
What I have found is that I like Airbnb in larger markets that have lots of listings (Manhattan for example). Recently we did a vacation rental on Isla Mujeres (a small island off of Cancun) and Airbnb did not have a single listing there. If I remember correctly, the other companies had over 200 listing.
I understand your point Debbie about the fact that some Airbnb property renters may not be as serious about the business aspect of their site. I think the site attracts artists and designers. Coming from a fashion background I am attracted to the "designer's apartments" and (I'm a little embarrassed to say) sometimes will choose "style over function". It is rare to find people that have both great design skills and are sharks in business (although I am very jealous of those lucky few who have both).
Thursday 26th of July 2012
You have a great eye for detail. I loved this post of yours about Brooklyn rental homes: http://www.pintsizepilot.com/2012/06/22/best-brooklyn-vacation-rental-family-home-vrbo-with-babies-toddlers-and-kids/
I have used all three vacation rental websites mentioned here. I have had good experiences with all three, but the key for me has been to only rent places that have had a number of great reviews by other guests. I look for comments like "The owners welcomed us with open arms and anticipated our every need!". It is, however, still a leap of faith. Thanks for your post !
Tuesday 17th of July 2012
I totally agree with you Tara! I am suspicious of anything without reviews.
Tuesday 17th of July 2012
Hi Tara,
I agree. Vetting is definitely needed. It all worked out because had Travis responded immediately (and he had good reviews), we'd be stuck trying to find another place once the owners decided to list.
Since you do family travel, what cities have you used Airbnb?