As a TBEX newbie I had no idea what to expect and since there was not an official "What to expect when you're attending TBEX" guide available, here's my TBEX Newbie Guide.
1. Pack light.
Pack light but leave extra room in your suitcase for all the swag, promotional material, and press kits. Bring at least one less shirt than you think you'll need. You'll get a clean (and free) shirt from one of the TBEX sponsors.
At TBEX Keystone, Gadventures gave out five different shirts, each one listing a Gadventures core value. All sizes are mens, so the women were out of luck; unless you could make quick work with a sewing kit.
For those of us who didn't have the time nor inclination to repurpose a Gadventures men's shirt, thankfully, there was WordPress. WordPress had ladies sizes. Not only did they have ladies sizes the shirts were cute!
SCOTTEVEST gave each TBEX attendee a travel vest in a choice of two colors. Women had a choice of red or gray. Men had a choice of navy or khaki.
TBEX goodie bags were filled with an assortment of fun swag such as a metal collapsible bottle from GoGo, a spork from Hosteling International, and a balsa plane from Gadling.
2. Casual is ok.
Whether it was Keystone or just TBEX, casual dress was de rigeuer. Business suits can be left at home along with heels and hose. The next TBEX will be held in Girona, Spain so the dress code might be a bit more upscale. Business casual should suffice.
3. iPads rule.
Of the hundreds of travel bloggers in attendance, I can probably count on one hand the number of laptops I saw. The number of iPads at TBEX is a different story.
iPads have replaced laptops, at least at TBEX. TBEX attendees were taking notes, recording, and tweeting during sessions. Steve Jobs legacy lives on. No fear, traditional pen and paper are acceptable and widely used.
4. Come early and stay late.
The pre-TBEX events put on by Visit Denver, and Turner PR were not to be missed.
Visit Denver did a fantastic job of arranging everything from curator led museum tours of the Denver Art Museum's Yves St. Laurent exhibit, free admission to the Denver Zoo, Elitch Gardens Amusement Park, and Water World to name a few, After Hours @Wynkoop Brewery, to the fantastic and amazing Road Rally where ten teams competed in a variety of events enroute to Keystone.
With so many choices available, my only regret was that two days prior and 1 day after TBEX were not enough to enjoy everything that Visit Denver had arranged. Note to self: next TBEX, plan for at least 3 days prior and 3 days post TBEX.
5. Step out of your comfort zone.
Both pre-TBEX evening events centered around featured beer. And although I'm not a beer drinker, I attended both drinking pre-TBEX events and was glad I did.
Drinking shots at the top of Loveland Pass was not on my bucket list, but I did it anyway.
Attending the pre-events I met people I might not have gotten the chance to met during the actual conference.
6. Business Cards: yes and no.
Yes, you need to bring business cards, and no you won't need that many.
With over 700 attendees, I was prepared. I brought a brick (500) of business cards. As you can see, I didn't even need 250. Next time, the brick stays home. Plus carting the brick took up room in my suitcase, added extra weight, and gave the TSA at DIA a little bit of concern.
7. Elevator speech.
Be able to clearly define what your blog is about in 30 seconds or less. Have an answer to the question, "So what do you blog about?" And your response should not be "travel." All travel bloggers blog about travel, what specific travel niche do you blog about?
And in case you're wondering, my elevator speech evolved throughout the weekend from "getting the most out of your travel dollar" to "maximizing your travel dollar by finding the value in quality travel."
By modifying my elevator speech it distinguishes me from the value travel bloggers who stay at hostels and backpack.
8. No one bites.
Travel bloggers aren't egotistical. No swelled heads in this bunch.
Go ahead and approach the bloggers you follow. Everyone from Matt from Landlopers, Dylan from The Travelling Editor, Jeannine from Canada Examiner, Matt from Nomadic Matt, Gary from Everything-Everywhere, Dan and Audrey from Uncornered Market, to Dave from AskDaveTaylor and GoFatherhood is completely approachable and friendly. At some point in time, they were a TBEX newbie too.
Traveling Well For Less has partnered with CardRatings for our coverage of credit card products. Traveling Well For Less and CardRatings may receive a commission from card issuers.
---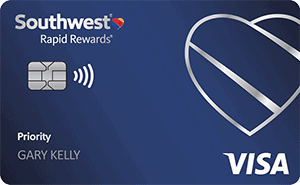 T
Southwest Rapid Rewards Priority Card's
newest signup bonus can get you up to 2 years of free flights!
 The
welcome offer is 100,000 points:
50,000 points after spending $2,000 in the first three months; another 50,000 points after spending a total of $12,000 in the first 12 months.
My favorite perks about this card are earning 3X points on Southwest purchases, 2X points on internet, cable, phone, streaming, ride share, and Rapid Rewards hotel and car rental partners, $75 yearly travel credit, 4 upgraded boardings each year, and no foreign transaction fees.
---
You can also get the 100,000 bonus
on the
---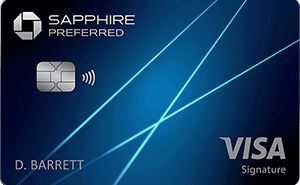 The Chase Sapphire Preferred
is the best card for beginning travel hackers.
It is the first card you should get to start traveling for free because the
welcome offer is 60,000 points
after spending $4,000 in the first three months.
My favorite perks about this card are earning 5X points on travel when booked through the Chase portal (2X if direct purchase), 3X points on dining , $50 yearly credit on hotels booked through the Chase portal, no foreign transaction fees, and transferring points to 13 airline and hotel partners like Hyatt, United, and Southwest.
---
---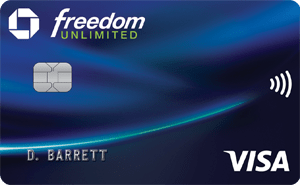 The
Chase Freedom Unlimited
is one of my favorite cards for earning cash back card and travel rewards.
 It offers a
welcome offer of $200
after spending $500 in the first three months.
My favorite perks about this card are earning
5% cash back at grocery stores the first 12 months (up to $12k)
,
unlimited 1.5% cash back on all purchases
and
no annual fee
. When paired with cards like the
Chase Sapphire Reserve
, you can use your points to travel for free.
Wednesday 2nd of January 2013
[...] I did manage to publish the TBEX Newbie Guide. [...]
I didn't realize they had TBEX in Europe! Looks like this year in Copenhagen. Too bad AA doesn't fly there (though I could do AA to LHR or MAD, and then BA or IB).
Tuesday 10th of July 2012
I think it's in Girona, Spain so you could fly to BCN via AA and use a SWU. :) Here's a link to the TBEX Europe conference page: http://tbexcon.com/europe/
You definitely should, but why wait until next year, how about TBEX Europe in September?
Looks like TBEX went well! I'm hoping to attend next year.