In January I used Tesloop to get to LAX for my trip to Malaysia. One of my readers, Rom, had mentioned it as an option to get to LAX from San Diego on the cheap. Tesloop is a ridesharing service in a Tesla. Here's everything you need to know. I was all set to publish this post two months ago but Tesloop underwent major changes in how they do operate. Now that things have settled down, keep reading to find out more about Tesloop.
Update: Effective October 1, 2018, Tesloop has ceased shuttle operations.
Tesloop: Everything You Need to Know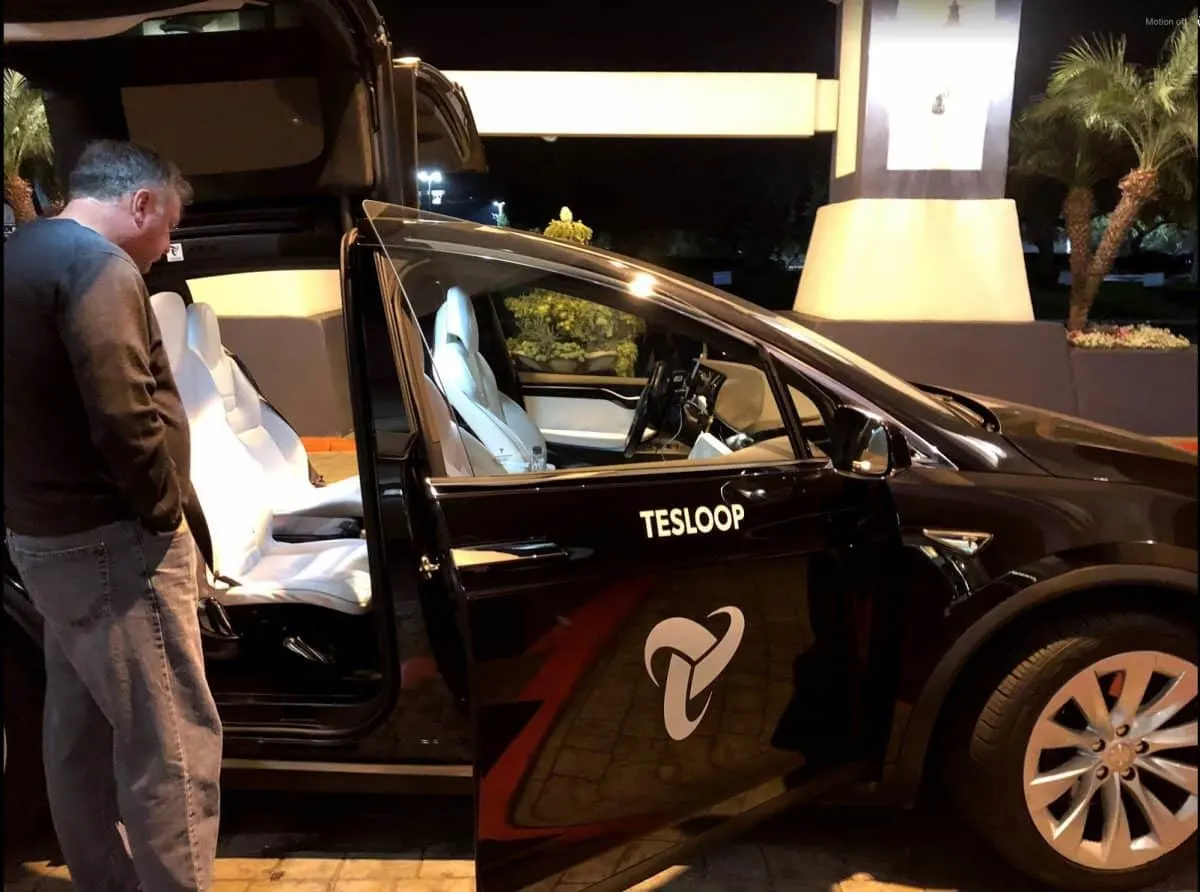 Tesloop is a ridesharing service exclusively operated with Tesla vehicles. The company was founded by Haydn Sonnad who after getting his driver's license wanted to buy a Tesla Model S for his first car. At 16 years old and unable to buy the car outright, Sonnad envisioned shuttling people back and forth between Los Angeles and Las Vegas to cover the car payment and insurance.
When commercial insurance companies refused to insure Sonnad because of his age, his father Rahul helped found Tesloop in 2015. Because of livery rules requiring all drivers to be at least 21 years old, Sonnad still can't pilot any of the Tesloop fleet.
The original Los Angeles to Las Vegas route was discontinued on April 9, 2017. At present time Tesloop is only available in Southern California and Las Vegas for these specific routes:
Los Angeles to Orange County
Los Angeles to Palm Springs
Los Angeles to San Diego
Orange County to Palm Springs
Orange County to San Diego
Las Vegas to Palm Springs
The company plans to expand their reach throughout California and other states along with bringing back the original Los Angeles to Las Vegas route.
Tesloop is a rideshare service like Uber and Lyft but there are some differences.
Ride in a Tesla
With Uber and Lyft you're driven in whatever car the person owns. When you book a Tesloop you ride in a Tesla Model X driven by a "pilot" (what Tesloop calls their drivers). Although the Model X looks like a standard sedan, it's considered a sport utility vehicle (SUV). Cars featured all-wheel drive, Falcon Wing doors (open up vs out – think DeLorean DMC12), seating for seven adults, and autopilot.
Book in Advance
Uber and Lyft are on-demand rideshare services and while they offer advance scheduled, neither Uber or Lyft guarantees your pickup. This would totally suck if you need to get somewhere and the Uber or Lyft you prescheduled didn't show.
That isn't the case with Tesloop. You book a Tesloop in advance and your ride is guaranteed. You can book up to 90 days in advance. For last minute planners, you can book a same day Tesloop.
Central Pickup
You can get picked up at almost any location including your home when using Uber or Lyft. With Tesloop, home pickups are not allowed (unless you book all the seats on a Tesloop) you have to meet at a central pickup location which requires you to get a ride to that location.
Pro-tip: Pickup locations change so be sure to check the website before booking.
Planned Stops
Be sure to allow extra time to get to your destination because your driver might stop to pick up other passengers along the way or charge the Tesla.
Website vs App
When you book a loop you book through the Tesloop website vs using an app. There's an app for Android, but I'm not sure if you can book via the app. They're working on developing an app for Apple.
Flat Rate
Uber and Lyft charge based on time and distance. Tesloop charges a flat rate of $29 to $84 regardless of your destination.
But pricing is based on supply and demand. The more in demand a Tesloop is, the higher the price. Morning loops are more expensive than late night loops as are weekdays vs weekend loops.
Pro-tip: For special events like Coachella, BNP Paribas Open, the Jewish Film Festival, and LGBT Pride, seats may cost more than $84.
Pay for Bags
You are allowed 1 carry-on bag plus 2 personal items like a purse, backpack, or briefcase. All bags must weigh less than 55 lbs total.
If you have more bags, you have to pay for space. Yep, just like the airlines, you'll pay for extra bags.
But because there's limited room in a Tesla, you have to book a seat for extra luggage. That extra bag can cost you up to $84! Imagine if the airlines started charging $84 for a checked bag.
Pro-tip: If you have extra luggage, there has to be an available seat for sale for your bag or you can't book your loop.
Minors Can Book a Tesloop
Unlike Uber and Lyft, minors can book a Tesloop. You have to be at least 13 years or older to use Tesloop on your own. A guardian age 18 or older has to be with all minors to drop off and pick up. But, However, Tesloop also requires children to be at least 7 years old when riding with parent or guardian.
Pro-tip: If your child needs a car seat, you have to book the entire Tesloop and provide, install own car seats.
How to Book Tesloop
You book a loop on the Tesloop website.
Pick Your Loop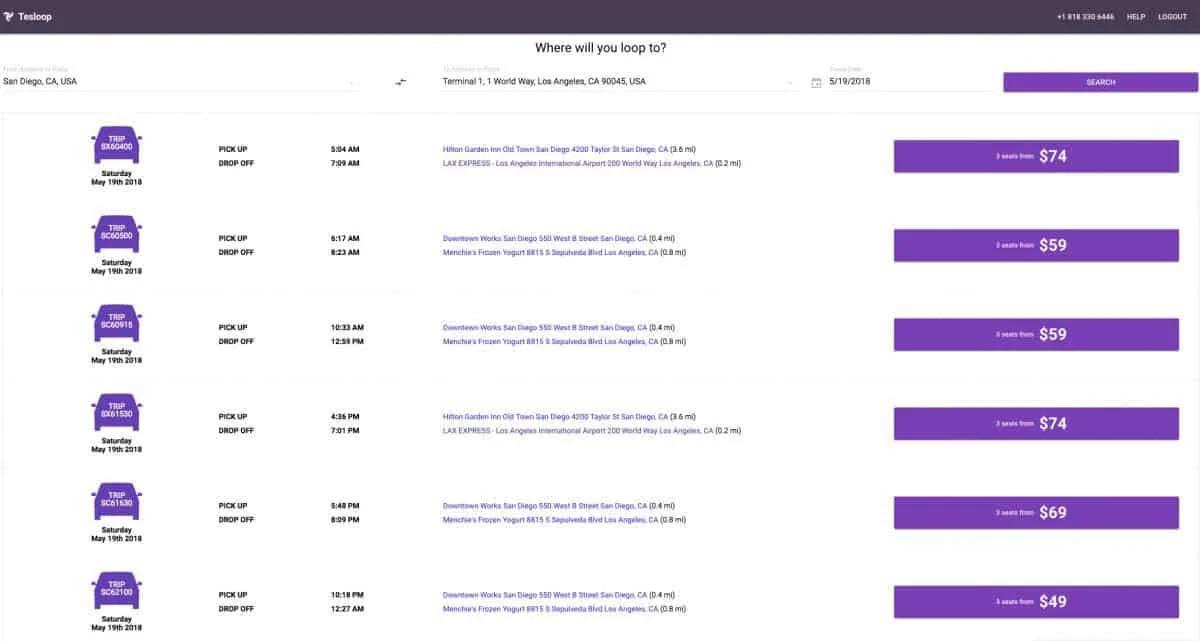 Enter your departure location, destination, and date. Choose your loop from the list of six available times and locations. Read the destination drop off location carefully. All Tesloops are one-way bookings so remember to book your return trip.
Pro-tip: Book early because each loop is only offered six times throughout the day: early morning, midmorning, late afternoon, and late evening.
Choose Seat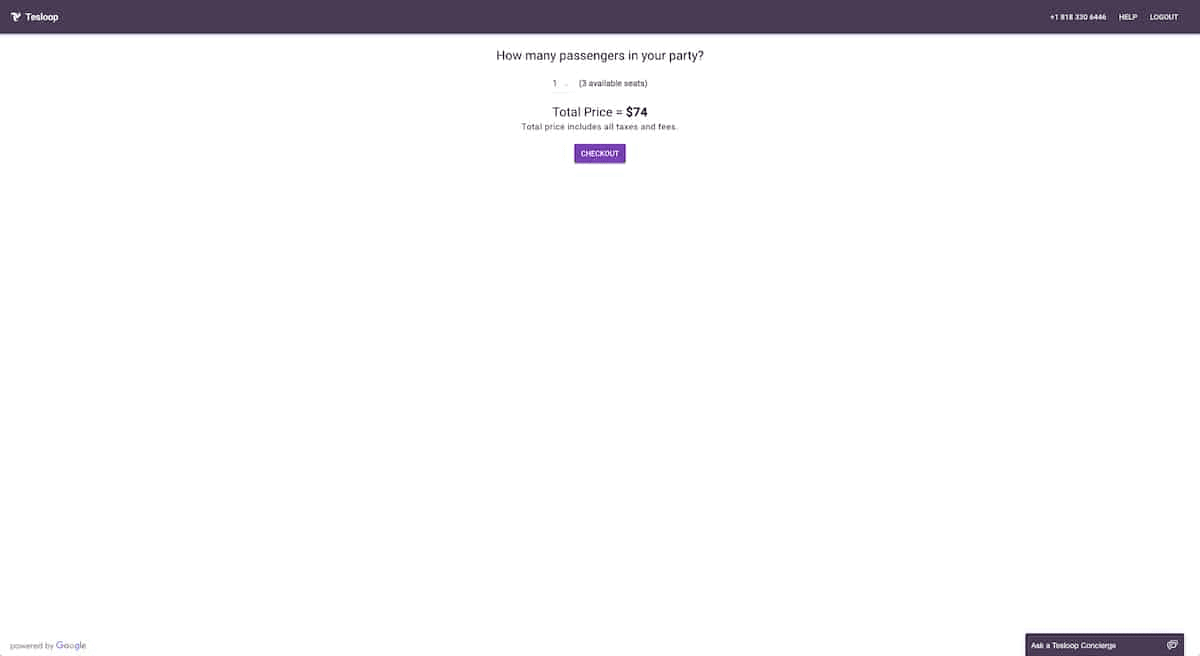 Select the number of seats you need. When I rode with Tesloop on January 5, 2018, you could pick your seat. But now, because of their Transportation Charter Permit issued by the California Public Utilities Commission, you can't pick your seat. 🙁 All seats are now first come, first served.
This totally sucks because if you wanted to ride shotgun, you have to hope you're the first to book. If you get carsick, this is going to create a serious obstacle and deterrent from using Tesloop. The bright side, all seats cost the same price. When you could pick your seat, the third row was cheaper
It also means that the last row of seats (3rd row) are no longer available. Now on any given Tesloop, there are a maximum of three passengers vs six.
Tesloop said prices won't be affected, but given that there is half the number of seats available to be sold, it's hard to imagine that they won't adjust prices to compensate for their loss. It also means that there are fewer seats on any given loop so you'll need to book sooner vs later.
Not only that but because Tesloop is now classified as providing sightseeing, the pilot will be pointing out sights along the way. Say goodbye to those quiet trips where you could sleep or work in peace. Now you'll have a running commentary to contend with.
Complete Passenger Information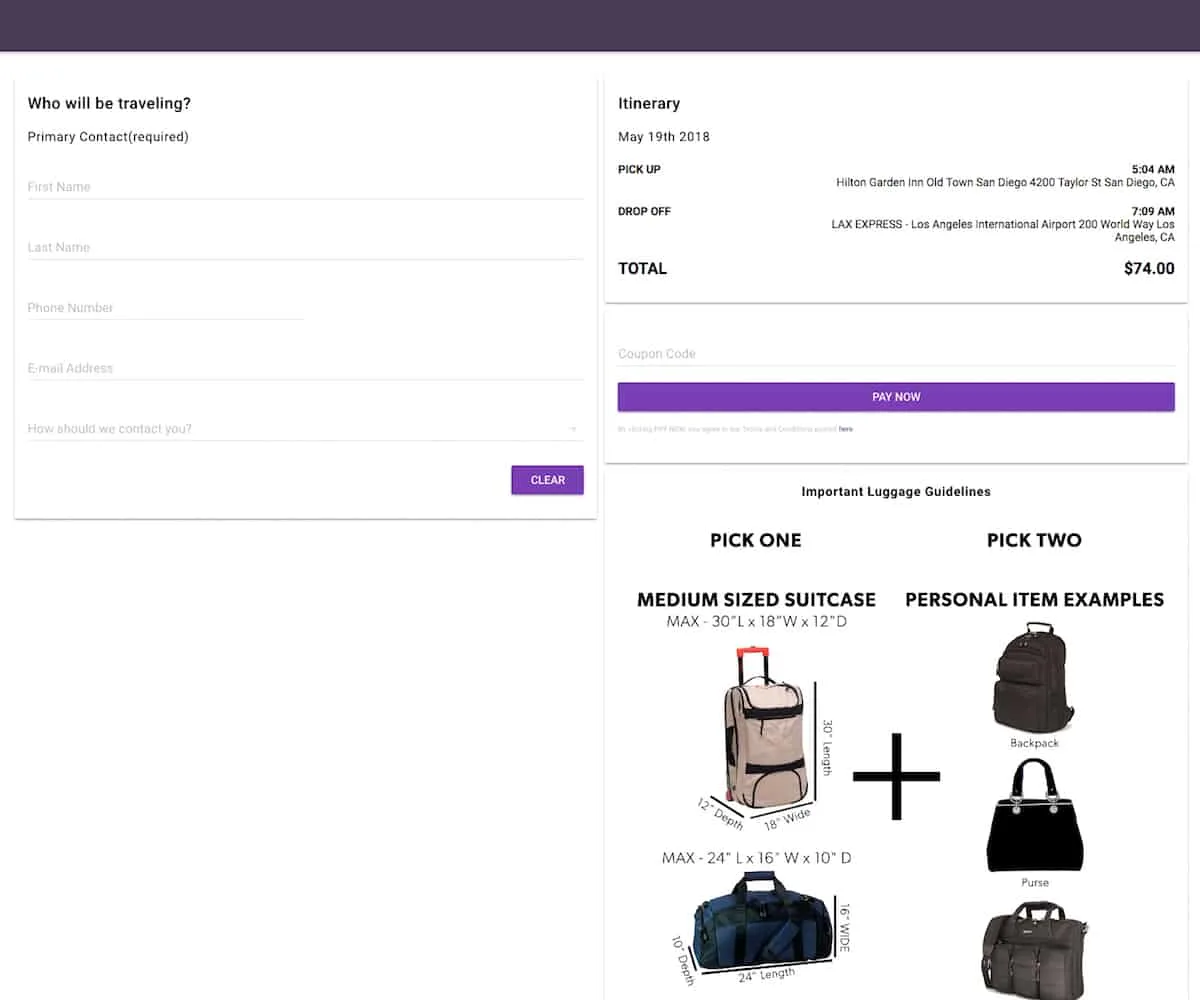 Fill in the passenger information and confirm the pickup and dropoff location. Enter any promo codes then pay. Save 20% on your first ride with promo code: FIRSTRIDE.
Pro-tip: Sometimes you can find 64% off deals on Groupon.
You'll receive a confirmation email with your details. A day before your Tesloop you'll a reminder email.
Cancellations
If you have to cancel your trip, you can get a full refund if you cancel within 24 hours of making your booking. Just like an airline ticket.
But if you cancel after 24 hours of booking, you get a one-time credit for a future Tesloop.
http://support.tesloop.com/support/solutions/articles/8000025878-can-i-cancel-or-rebook-my-tesloop-
1 Hour Before Tesloop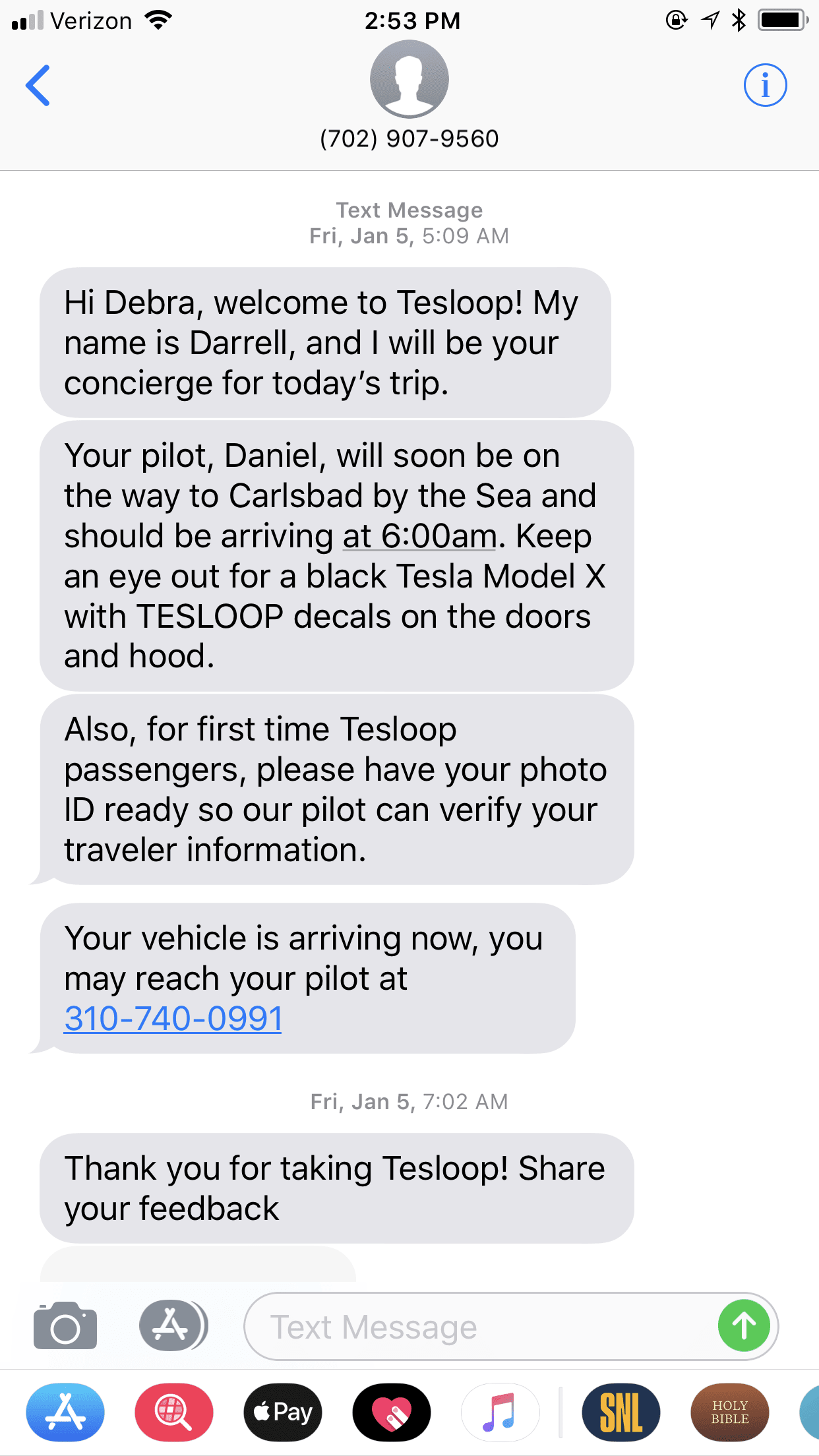 You'll get a confirmation text from your concierge introducing himself and your pilot and your trip details one hour prior to your trip. Another text is sent when your Tesloop is arriving.
Pro-tip: Make sure to arrive at your pickup location early. Cars can only wait 10 minutes after your scheduled loop. So if you're later than 10 minutes you're out of luck.
During Your Tesloop
During your Tesloop, your concierge will call and explain how the service works. You get free Wi-Fi, snacks, drinks, use of a travel pillow, and Sony ZX110NC noise-canceling headphones. The pilot controls the radio but asks all riders if they like the music. Now that there's a sightseeing component, the pilot will point out landmarks and unique things to see. You can also charge your devices.
Pro-tip: There's a laptop charger. But there's only one so if you need it, you'll want to ask for it first.
Drop Off
About 15 minutes before you arrive at your destination, your pilot will ask if you're okay with taking a survey. If you agree, you'll get a text thanking you for taking Tesloop with a link to the survey.
Make Money from Tesloop
Get Free Rides
You get one free ride every 10 rides. But a less lucrative points system will replace the current loyalty program.
Pilot's Club
Tesloop plans to start a "Pilot's Club" where trained passengers assume the pilot role and drive themselves and other passengers to their destination and in exchange, they'll ride for free.
CARMIQ
If you lease or own a Tesla, you can loan your car to Tesloop via their CARMIQ program. Your car will become part of the Tesloop fleet and you'll earn extra money. To participate you must allow Tesloop to use your vehicle for a minimum of 6 hours.
Drive for Tesloop
You can drive for Tesloop as a pilot. Pay starts at $16 an hour with a minimum of 8 to 10 hours a day required. Pilots must be at least 25 years old, have strong interpersonal skills, and pass a drug test.
Conclusion
Tesloop is elevating the ridesharing experience with shared transportation in a Tesla Model S. Tesloop operates exclusively in Southern California between selection loops such as San Diego to Los Angeles. But they hope to expand throughout California and into other states.
Unlike Uber or Lyft, you can schedule a ride up to three months in advance. You're picked up from a designated meeting point and you may have to stop for other passengers or charge the vehicle. Home pickups are available if you book all the seats in the Tesloop.
You pay a flat rate of $29 to $84 for your loop regardless of distance. Prices fluctuate like airline tickets: more seats, the cheaper the Tesloop. Fewer seats and on a high traffic day like weekdays, your ride costs more. Rates include free Wi-Fi, healthy snacks, drinks, use of a travel pillow, Sony ZX110NC noise-canceling headphones, USB and a laptop charger.
One carry-on bag and two personal items are including in your cost. If you have additional (or larger) bags, you have to buy an extra seat.
Cancelations within 24 hours of booking are given a full refund. But cancelations after 24 hours of booking earn a credit for future use.
Read my review of Tesloop from San Diego to LAX.
What cities would you like to see them offer Tesloop?
Pin this to your travel board: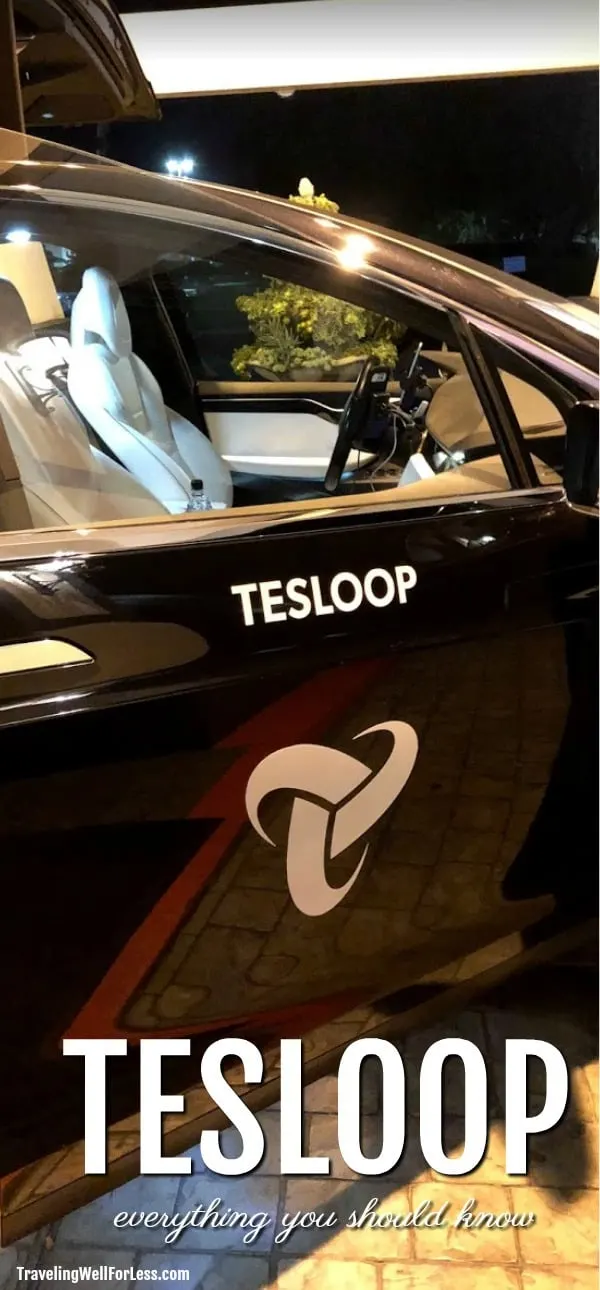 Comment, tweet, or share this post.
Get the best credit card bonuses.
Follow us on Twitter | Facebook | Pinterest | Instagram | YouTube
Got a question? Or want help, suggestions, travel tips, learn how to travel for free, find out about travel deals, and maximize your miles and points? Use the subscription box below to sign-up and get post updates by email.
Traveling Well For Less has partnered with CardRatings for our coverage of credit card products. Traveling Well For Less and CardRatings may receive a commission from card issuers.
---
You can earn 75,000 points from all three personal Southwest cards: Southwest Rapid Rewards(R) Priority Credit Card, card_name, and card_name when you spend $3,000 on purchases in the first 3 months.
---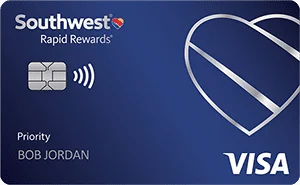 My favorite perks about this card are earning 4 upgraded boarding each year, 3X points on Southwest purchases, 2X points on internet, cable, phone, select streaming, ride share, hotel and car rental partners , $75 yearly Southwest credit, and no foreign transaction fees.
---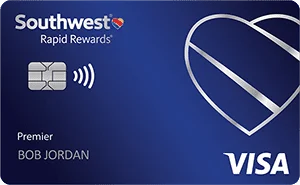 The is an easy way to fly free. You can earn 75,000 points after spending $3,000 in the first three months.
My favorite perks about this card are earning 2 EarlyBird Check-Ins each year, 3X points on Southwest purchases, 2X points on internet, cable, phone, select streaming, ride share, hotel and car rental partners, and no foreign transaction fees.
---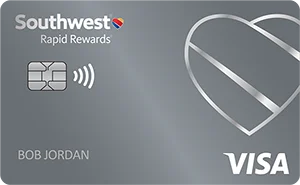 The
card_name
is the least expensive way to earn a Companion Pass from a credit card.
You can earn 75,000 points
after spending $3,000 in the first three months.
My favorite perks about this card are earning the 2 EarlyBird Check-ins every year, 2X points on Southwest purchases, internet, cable, phone, select streaming, ride share, hotel and car rental partners, and the lowest annual fee among all the Southwest credit cards .
---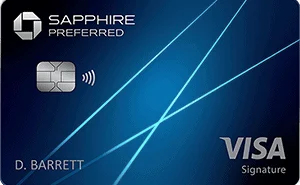 card_name
is the
best card to get started in the world of miles and points.
It is the first card you should get to start traveling for free because the
welcome offer is 60,000 points
after spending $4,000 in the first three months.
My favorite perks about this card are earning 5X points on travel when booked through the Chase portal (2X if direct purchase), 3X points on dining, $50 yearly credit on hotels booked through the Chase portal, no foreign transaction fees, and transferring points to 13 airline and hotel partners like Hyatt, United, and Southwest.
---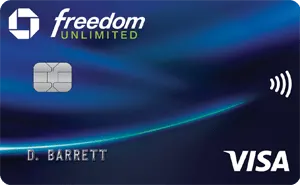 The
card_name
is one of my favorite cards for earning cash back card and travel rewards. It offers a
welcome offer of unlimited matched cash back
on all your purchases your first year.
My favorite perks about this card are earning
5% cash back on travel booked through the Chase Travel Portal
,
3% cash back at drugstores and restaurants (including delivery and takeout)
,
1.5% cash back on all other purchases
and
no annual fee
. When paired with cards like the
card_name
, you can use your points to travel for free.