Welcome new readers.
My interview with Million Mile Secrets has exposed me for who I really am…
a travel blogger.
Hopefully my site doesn't crash from billions of readers who've come to learn the secrets about Bluebird, winning the lotto, and lust.
3 Secrets about Bluebird, winning the lotto, and lust:
Read all Bluebird posts by Frequent Miler and Million Mile Secrets. Enough said.
Buy a winning lotto ticket. Duh.
Lusting for miles and points of course. Sheesh, just what kind of girl do you think I am?
You guessed it. The only secrets you'll learn here: how to travel well for less and how witty I can be. You might want to read my about me page, if you haven't already.
If you're too lazy don't have time to go through the Archives and Categories listed on the right side of this blog, here's a sampling of posts:
Miles and points:
AYCE (All You Can Earn): Miles and Points Binging
Credit Cards with No Minimum Spend Requirements
Travel tips:
Our Experience with Vacation Rentals
5 Reasons Why You Should Rent Snorkel Gear in Oahu
Pick ups:
As in, laughter. Enjoy a little humor with Friday Fun.
What to look forward to on Traveling Well For Less aka upcoming posts:
The rest of the series about miles and points. Parts 1 and 2 are listed above.
The rest of the series about vacation rentals. Part 1 is listed above.
Hawaii on the cheap
StarMegoDO4
Deals. Because it's all about free travel and seeing how far and often you can travel for less.
Reviews. My editorial calendar is packed with drafts. I couldn't decide whether to list only trips taken within the last year or go as far back before airline deregulation. And yes, I'm that old.
Tips. Because I like telling people what to do.
Travel photos. I fancy myself a photographer. One day I'll switch to manual mode…
I do have a schedule of when things are supposed to post but you know what they say about the best laid plans…
Besides, if l list my schedule and you aren't interested in the topic scheduled for, let's say Mondays, because your name is Brenda and you don't like Mondays, you wouldn't visit.
All kidding aside, I'm more than happy to share my list, just send $8,000 in unmarked, nonsequential bills to my address. Or just ask. Either way works.
Feel free to add my blog to your Google Reader portfolio.
Thanks for stopping by.
Looking for a new relationship? So am I, the more readers the better. Connect with me: you can Follow me on Twitter or Like me on Facebook. Simply sign up via the subscription links below. If you'd rather receive post updates by email, please use the box below.
Traveling Well For Less has partnered with CardRatings for our coverage of credit card products. Traveling Well For Less and CardRatings may receive a commission from card issuers.
---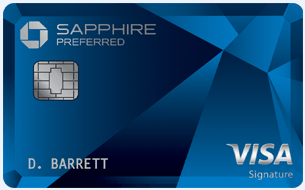 The Chase Sapphire Preferred is the best card for beginning travel hackers. It is the first card you should get to start traveling for free because the welcome offer is 60,000 points (after spending $4,000 in the first three months).
My favorite perks about this card are earning 2X points on travel and dining, no foreign transaction fees, and transferring points to 13 airline and hotel partners like Hyatt, United, and Southwest.
---
---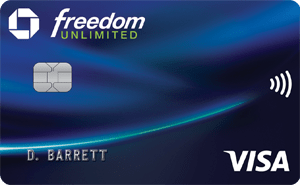 The
Chase Freedom Unlimited
is one of my favorite cards for earning cash back card and travel rewards.
 It offers a
welcome offer of $200
(after spending $500 in the first three months).
My favorite perks about this card are earning
5% cash back at grocery stores the first 12 months (up to $12k)
,
unlimited 1.5% cash back on all purchases
and
no annual fee
. When paired with cards like the
Chase Sapphire Reserve
, you can use your points to travel for free.
Friday 30th of November 2012
Thanks for having this blog! And great interview with MMS! I just got into points/miles earlier this year. I look forward in learning from you. Would have loved to be at the FTULAX, but didn't get the courage to go by myself. Wanted to drag a friend or two with me, but my friends are not into it as much as I am :-)
Saturday 1st of December 2012
Hi Sandy,
Thanks for reading my blog. Glad you enjoyed the interview. Come to the FTULAX, this morning - maybe you'll get lucky and you can get a ticket - as with any group event, folks cancel at the last minute.
You won't be by yourself, you'll be withd 400+ of your newest BFFs :)
Hope you decide to come. :)
Friday 30th of November 2012
It's great to "meet" you, Debbie!! I really like what you've created here in this space, and looking forward to reading more that you have to share.
Friday 30th of November 2012
Thanks for the kind words, Lance. :)
Friday 30th of November 2012
agree with the seasick poster and hope to meet you at the FTU event this weekend (my first), nice to have a new voice to read!!
Friday 30th of November 2012
Hi Laura,
Temporarily fixed the up/down slider.
Looking forward to meeting you this weekend. :)
Friday 30th of November 2012
first things first... on the home page the scrolling pictures need to all be the same size. As it stands now the entire blog goes up and down as it scrolls which makes me want sea sick and want to jump out the window.
- Demanding new blog subscriber.
Friday 30th of November 2012
Ok did a quick fix on the slider. :)
Have a great weekend.
Friday 30th of November 2012
Excellent, just the effect I was hoping for.
All kidding aside, I'm working on fixing that. Hope to have it completed by next week as I'll be at FTULAX this weekend.
For a little less up and down motion, use the BLOG link with no scrolling slider. :)
Friday 30th of November 2012
Just surfed in from MMS. Loved reading the interview.
Friday 30th of November 2012
Comments are closed.