Via Facebook message, Teri asked:
Hey Deb,

I have a travel question for you. We are flying to Paris in May on Iceland Air and have a 5-hour layover in Seattle. Are we allowed to leave the airport? Is five hours enough time to go see something in town and get back to airport? Any advice you have is appreciated we have a similar situation when flying back through Boston 5 hours again.
With a 5-hour layover in Seattle, Teri has enough time to see a few things in Seattle.
She will have to go through security when she gets back to the airport. If she has carry-on bags she'll have to bring them with her or store them at the airport. But enjoying Seattle during a brief layover is possible. Here's what Teri should do…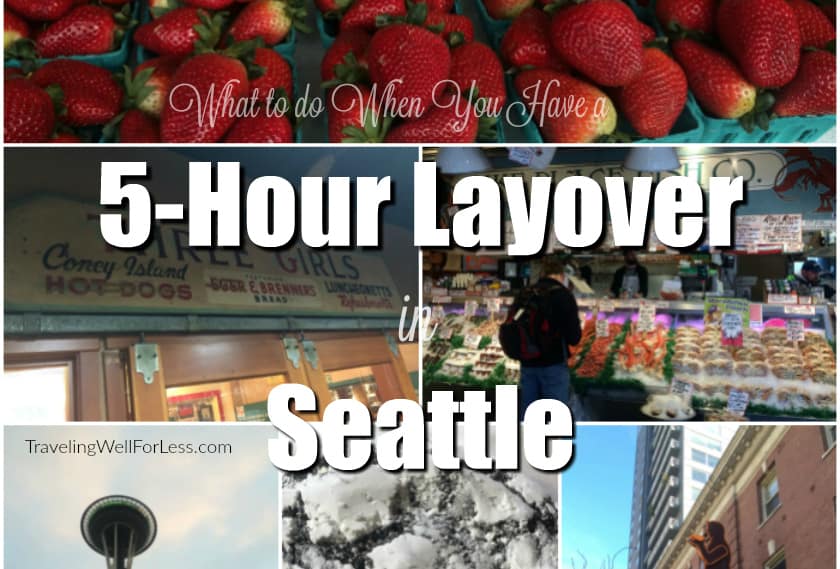 5-Hour Layover in Seattle
For Teri's short layover in Seattle, here's a quick guide on what Teri needs to do to see some of Seattle.
With a 5-hour layover, realistically Teri has 4 1/2 hours because boarding starts at minimum 30 minutes before departure. Plus extra time to get through security (especially if she doesn't have TSA Pre-Check).
So let's say factoring everything in, Teri will have about 2 hours in the city, maybe a little more. I like to overestimate and give myself extra time because you don't want to miss your flight.
However, it can be doable. Here's what to do on a 5-hour layover in Seattle.
1. Light Rail
There's a Light Rail station at the airport. It's about a 15-minute walk from the terminal.
Teri can buy an ORCA card at the station and load it with your fare. It costs $3.00 per person each way to downtown Seattle.
It takes about 45 minutes to get from the Seattle Airport to downtown Seattle (Westlake Station) on the Link light rail (train). So Teri should plan on 1 1/2 hours round-trip to get to and from downtown Seattle.
Pro-tip: Here are 7 ways to explore Seattle without a car.
2. Pike Place Market
From the Westlake Station walk upstairs through Nordstroms and walk to Pike Place Market. This will take about 8 minutes.
Teri can watch the fishmongers from Pike Place Fish Market throw fish, shop, and explore the market.
Pike Place Market is open from 9 am to 6 pm (5 pm on Sunday) every day except Thanksgiving and Christmas Day.
3. Beecher's Handmade Cheese Shop
If Teri likes cheese, a stop at the Beecher's Handmade Cheese shop is a must.
Beecher's is across from Pike Place Market and is open daily from 9 am to 7 pm.
They also have a store at the Seattle Airport in Concourse C.
4. Three Girls Bakery
Teri can grab lunch, a snack or a treat from Three Girls Bakery (across from Pike Place Market).
Not only are their prices reasonable but they make great sandwiches. And their cookies. OMG!!!
Three Girls Bakery is open from 7 am to 6 pm every day. (Check for holiday hours).
5. Space Needle
If it's a clear day and there's time left, Teri can visit the Space Needle.
From Pike Place Market, Teri can take Uber from Pike Place Market to the Space Needle. Or she can walk back to the Light Rail and take the monorail to the Space Needle.
The monorail costs $3.00 per person each way and is about a 1-minute walk from the Space Needle. Half price discounts are available for children (age 6 to 18), seniors, military members, and the disabled. Free for children 5 and younger. There is a 3.7% fee when paying by credit card.
The Space Needle is open daily but hours vary.
Get Global Entry
Teri has to go through security when she comes back to the airport. So for Teri to be able to get to downtown Seattle to see some of the attractions during her 5-hour layover, she should get Global Entry.
You automatically get TSA Pre-Check with Global Entry. TSA Pre-Check is awesome! Teri gets to go through the shorter line when she comes back from downtown Seattle. And Teri can leave her shoes on, her laptop and liquids in her bag and sail through security.
Here's how to get TSA Pre-Check. Teri can either apply and pay for $85 for TSA Pre-Check. But I'd recommend going for the better value and applying for Global Entry.
Global Entry costs $100 per person and is valid for 5 years.
The benefits of Global Entry:
TSA Pre-Check on all domestic flights
Global Entry for when you come back into the US
So when Teri comes back from Paris she won't wait in that long US Customs and Immigration line.
Teri can get your Global Entry fee refunded if she has one of these credit cards:
Citi Executive AAdvantage World Elite MasterCard
Barclay AAdvantage Aviator Silver card
Conclusion
It is possible for Teri to see some of Seattle when she has a 5-hour layover during her flight.
She can take the Light Rail from the airport to downtown Seattle and visit the Pike Place Market.
Depending on how much time Teri spends at the Pike Place Market she can walk to some of the surrounding restaurants like Beecher's Handmade Cheese Shop or Three Girls Bakery.
And if there's time and it's a clear day, she can go to the Space Needle.
But Teri has to go through security at the airport. So she should get Global Entry which gives her TSA Pre-Check. And lets her keep her shoes on and her liquids and laptop in her carry-on bag. Plus she won't have to wait in a long line at US Customs and Immigration from she comes back from Paris.
Have you gone to downtown Seattle with only a 5-hour layover? What did you do?
Pin this to your travel or vacation board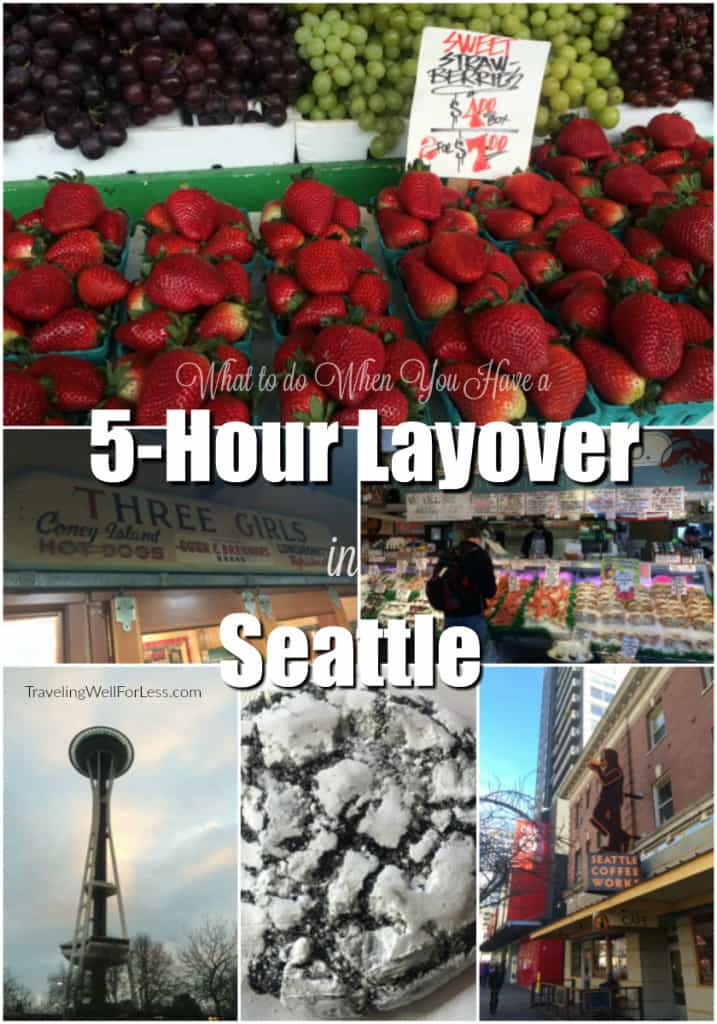 Comment, tweet, or share this post.
Get the best credit card signup bonuses.
Follow us on Twitter | Facebook | Pinterest | Instagram | YouTube
Got a question? Or want help, suggestions, travel tips, learn how to travel for free, find out about travel deals, and maximize your miles and points? Use the subscription box below to sign-up and get post updates by email.
Traveling Well For Less has partnered with CardRatings for our coverage of credit card products. Traveling Well For Less and CardRatings may receive a commission from card issuers.
---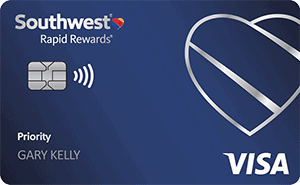 T
Southwest Rapid Rewards Priority Card's
newest signup bonus can get you up to 2 years of free flights!
 The
welcome offer is 100,000 points:
50,000 points after spending $2,000 in the first three months; another 50,000 points after spending a total of $12,000 in the first 12 months.
My favorite perks about this card are earning 3X points on Southwest purchases, 2X points on internet, cable, phone, streaming, ride share, and Rapid Rewards hotel and car rental partners, $75 yearly travel credit, 4 upgraded boardings each year, and no foreign transaction fees.
---
You can also get the 100,000 bonus
on the
---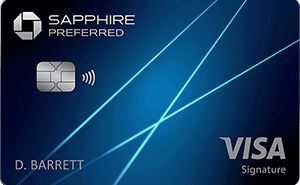 The Chase Sapphire Preferred
is the best card for beginning travel hackers.
It is the first card you should get to start traveling for free because the
welcome offer is 60,000 points
after spending $4,000 in the first three months.
My favorite perks about this card are earning 5X points on travel when booked through the Chase portal (2X if direct purchase), 3X points on dining , $50 yearly credit on hotels booked through the Chase portal, no foreign transaction fees, and transferring points to 13 airline and hotel partners like Hyatt, United, and Southwest.
---
---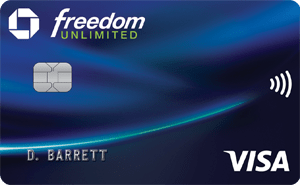 The
Chase Freedom Unlimited
is one of my favorite cards for earning cash back card and travel rewards.
 It offers a
welcome offer of $200
after spending $500 in the first three months.
My favorite perks about this card are earning
5% cash back at grocery stores the first 12 months (up to $12k)
,
unlimited 1.5% cash back on all purchases
and
no annual fee
. When paired with cards like the
Chase Sapphire Reserve
, you can use your points to travel for free.
Wednesday 20th of November 2019
Thanks for the tips. Just wondering since this is a few years old if there is any new information that I should take into consideration?
Tuesday 26th of November 2019
Hi Kristy,
While the post was written a few years ago the information is still accurate and correct. What you're able to do during your 5-hour layover in Seattle will depend on what time your flight lands and departs.
Since Kens Baggage is now closed, any suggestion on how to store carry on luggage while sight seeing Seattle during my layover? I have about 8 hour layover.
Tuesday 4th of April 2017
Hi Ganesh,
I believe Smartecarte charges the same rates as Kens Baggage did. Have fun on your layover. :)
Thursday 21st of April 2016
I would definitely not try to include both Seattle Center and Pike Place Market in the same five-hour layover! Just one or the other! But you could take the elevator down to the waterfront from Pike Place Market and check out Ye Old Curiosity Shoppe, Ivars seafood, or the aquarium. Another idea would be to get off the light rail at the Pioneer Square station and do the Seattle Underground tour (only 3 min-walk away). There are lots of art galleries and cafes in this area, too. And you can go to the 35th floor of the Smith Tower for a great view of Seattle.
Thursday 28th of April 2016
Hi Tami,
Thanks for your suggestions. :)
Friday 25th of March 2016
Snagging a sandwich and a cookie from Three Girls would totally be worth leaving the airport ... Love that place! The pre-check stuff has always been so confusing to me, you make it so easy! Thank you! From a mom with three kiddos who hasn't been brave enough to travel with ALL of them just yet :)
Friday 25th of March 2016
Thank you, that's so nice of you to say. :) Love getting a nice blog comment, such a great way to start my day. :)
Traveling with kids is possible. You can do it! Let me know if you have any questions.