Over 8.3 million people visit Hawaii each year. After all, Hawaii has so much to offer: great weather, beautiful beaches, surfing, and of course, Pearl Harbor. With 1.8 million visitors a year, the USS Arizona Memorial at Pearl Harbor is one of the most visited sites in Honolulu. Visiting Pearl Harbor is a must when in Oahu. Here's what you should know before visiting Pearl Harbor.
What You Should Know Before Visiting Pearl Harbor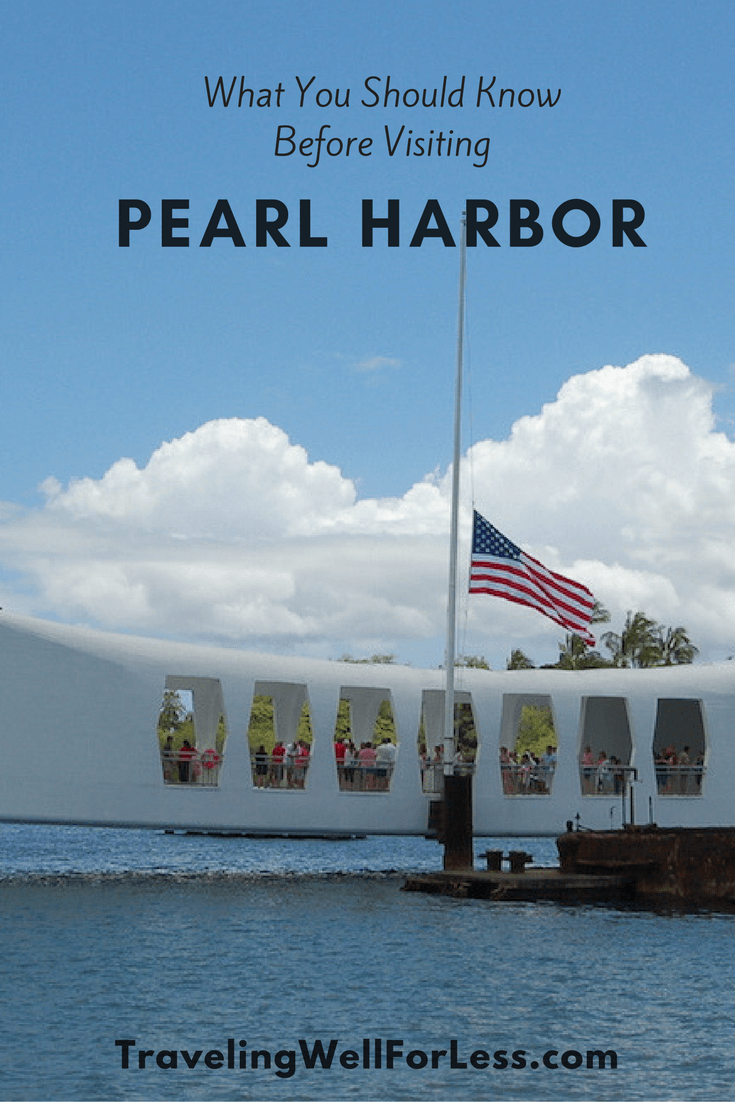 The surprise attack on Pearl Harbor on December 7, 1941, declared by President Franklin D. Roosevelt as "a date which will live in infamy," caused the US to join World War II.
The two-hour attack damaged all eight Navy battleships, sinking four, including the USS Arizona which remains underwater today.
The USS Arizona Memorial was built in 1962 to honor and remember the 1,102 military personnel who died on board. In 1989, it was declared a National Historic Landmark. And is considered the Pearl Harbor Memorial.
With so much to see here's what you should know before you visit Pearl Harbor.
1. Book Your Ticket in Advance
You can visit the USS Arizona Memorial for free. But a ticket is required.
Every day 1,300 tickets are given out on a first-come, first-served basis at the Pearl Harbor Visitor Center ticket counter.
USS Arizona Memorial tickets are included in Pearl Harbor tours like a Day at Pearl Harbor.
Tickets have a pre-assigned visiting time from 7:45 am to 3 pm. If it's crowded or you get there late, you might have to wait 2 or more hours. So get there early!
Pro-tip: Pre-book a free ticket on the Recreation.gov website.
There's a $1.50 fee for each ticket booked in advance. Totally worth it to avoid waiting in line and guarantee that you get a ticket.
You can pre-book your ticket up to 2 months in advance. Up to 12 tickets per day can be reserved online.
Pro-tip: If you couldn't pre-book your ticket, there are a limited number of next-day tickets released at 7 am Hawaii time. So check the Recreation.gov website 24 hours before your visit.
2. Book a Tour

There's so much to see at Pearl Harbor:
Plan to spend an entire day at Pearl Harbor. Everything is family-friendly and there's plenty to keep you occupied.
Even if you don't think you'll be interested in seeing the other attractions, you might change your mind once you're there. Jeff did and wanted to see everything.
Because we already had our USS Arizona Memorial tickets (pre-booked online), we bought Passport to Pearl Harbor tickets ($65 for adults, $35 for children ages 4 to 12) at the ticket counter.
Pro-tip: Only Passport to Pearl Harbor tickets purchased on the Recreation.gov website include tickets to the USS Arizona Memorial.
If you buy your Passport to Pearl Harbor tickets at the visitor center, you still need tickets for the USS Arizona Memorial.
Pro-tip: If you want extra time, you can use your Passport to Pearl Harbor ticket for a second visit within 7 days by paying a fee of $10 (adults) and $5 (children) at the ticket counter.
3. No Bags or Purses Allowed
Pearl Harbor is home to the US Navy's Pacific Fleet and is a military base. Security is strict and you will go through a metal detector.
You can't bring any type of backpack, bag, or purse. Not even a diaper bag.
Bag storage is available for $3 per bag maximum of 50 pounds, regardless of size. So you could come straight from the airport or go to the airport after your visit.
You can bring a:
Wallet
Camera
Cell phone
Clear water bottle
Pro-tip: Wear clothes that have pockets. Or you have to hold everything in your hands.
4. Wear Comfortable Shoes
Wear comfortable shoes especially if you decide to visit all the attractions. There's a lot of walking and standing around.
5. Wear Sunscreen
Hawaii is hot. The sun beats down something fierce. And you'll outside for parts of the tour.
Put sunscreen on before you get to Pearl Harbor. Or in the parking lot before you get out of your rental car. Because you can't bring sunscreen into Pearl Harbor.
6. Dress Appropriately
The USS Arizona Memorial is an underwater grave. So bathing suits are not allowed. Board shorts for guys will probably fly as long as you're wearing a shirt. But no bikini's for the girls.
7. No Restrooms or Strollers
There are no restrooms at the USS Arizona Memorial. So visit the bathroom at the visitor center before you get on the shuttle boat.
Strollers are not allowed on the shuttle boat. You have to park them at the theater.
Pro-tip: Remove all valuables from your stroller.
Conclusion
These seven tips will prepare you for what you should know before visiting Pearl Harbor.
Book your ticket in advance
Some Pearl Harbour tours, like the Day at Pearl Harbor, include USS Arizona Memorial tickets
Leave bags purses, backpacks and diaper bags at your hotel
Wear comfortable shoes
Put on sunscreen
Cover up if you're in a bathing suit
There are no bathrooms on the USS Arizona Memorial
Do I leave anything out? What tips or suggestions would you recommend on what you should know before visiting Pearl Harbor?
Pearl Harbor
1 Arizona Memorial Place
Honolulu, Hawaii
808-422-3399
Pearl Harbor Visitor Center
7 am to 5 pm daily; closed on Thanksgiving, Christmas, and New Year's Day.
Read other posts on Oahu:
5 Things you didn't know about Oahu
5 Reasons why you should rent snorkel gear in Oahu
How to stand up paddle board
I hiked Koko Head Crater and Lived
Comment, tweet, or share this post.
Get the best credit card signup bonuses.
Follow us on Twitter | Facebook | Pinterest | Instagram | YouTube
Got a question? Or want help, suggestions, travel tips, learn how to travel for free, find out about travel deals, and maximize your miles and points? Use the subscription box below to sign-up and get post updates by email.
Traveling Well For Less has partnered with CardRatings for our coverage of credit card products. Traveling Well For Less and CardRatings may receive a commission from card issuers.
---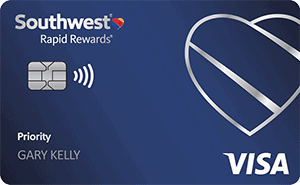 T
Southwest Rapid Rewards Priority Card's
newest signup bonus can get you up to 2 years of free flights!
 The
welcome offer is 100,000 points:
50,000 points after spending $2,000 in the first three months; another 50,000 points after spending a total of $12,000 in the first 12 months.
My favorite perks about this card are earning 3X points on Southwest purchases, 2X points on internet, cable, phone, streaming, ride share, and Rapid Rewards hotel and car rental partners, $75 yearly travel credit, 4 upgraded boardings each year, and no foreign transaction fees.
---
You can also get the 100,000 bonus
on the
---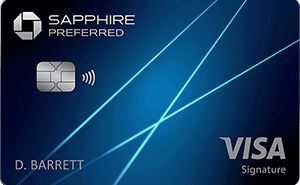 The Chase Sapphire Preferred
is the best card for beginning travel hackers.
It is the first card you should get to start traveling for free because the
welcome offer is 60,000 points
after spending $4,000 in the first three months.
My favorite perks about this card are earning 5X points on travel when booked through the Chase portal (2X if direct purchase), 3X points on dining , $50 yearly credit on hotels booked through the Chase portal, no foreign transaction fees, and transferring points to 13 airline and hotel partners like Hyatt, United, and Southwest.
---
---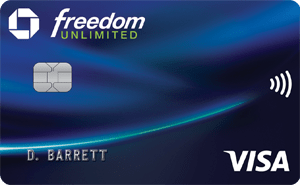 The
Chase Freedom Unlimited
is one of my favorite cards for earning cash back card and travel rewards.
 It offers a
welcome offer of $200
after spending $500 in the first three months.
My favorite perks about this card are earning
5% cash back at grocery stores the first 12 months (up to $12k)
,
unlimited 1.5% cash back on all purchases
and
no annual fee
. When paired with cards like the
Chase Sapphire Reserve
, you can use your points to travel for free.
Yes, as Meg said there ARE bathrooms, just not on the USS Arizona memorial. There is also a food court to grab lunch so of course there are bathrooms. You can also check your bags, don't have to leave them in the car, and anything you need to bring in that you can't just carry in your hands you can purchase an (inexpensive) bag from the bag check area to put all of your necessities in. I do remember putting sunscreen on my daughter inside the gates, so we were either allowed to being it in, or we purchased some from the gift shop, but that too is possible to have inside the gates. Definitely put it in your list, don't go to Oahu without planning a day at Pearl Harbor.
Tuesday 3rd of April 2018
I think a few people misunderstood the whole restroom thing. There ARE restrooms by the gift shop and museum area. You have to take a boat over to the actual site of the Arizona memorial, where there are no restrooms. There is no cell phone use while actually on the Arizona memorial (what you take the boat to see) ... it's about respecting al the lives lost there. I think the article was also a bit misleading in another respect... you don't need tickets to get into the national park, you need a timed ticket for the boat ride over the Arizona memorial. If you don't want to go to the Arizona then just don't get a ticket. I would also not say that the national park is NOT part of the military base. Yes, it's very close to the military base(s) but it's not part of the base. Believe me, if it was part of a military base you would need to show ID and have a special pass ... not just walk through metal detectors. I would also suggest bringing the national parks passport book if you have one. There are many stamps available at this national park, the stamps are located just to the left of the entrance and is right by the gift shop. I go here all the time and see and/or learn something new every single time I go over there.
Wednesday 14th of December 2016
Those are some really useful tips... No bags and 3 dollars for a locker. And no rest rooms... Definitely need to keep these in mind. Thanks
Tuesday 13th of December 2016
I particularly liked your reminder to be an dress respectfully.
After all, the harbour is a watery grave for many American and some Japanese servicemen...
Monday 12th of December 2016
Pearl Harbor is a watershed moment in American and World history and hence a very important place to visit. Hope to get there someday. The tips are great to ensure a smooth experience at the historic site. The tip about pre-booking is definitely very valuable as who would wish to spend hours waiting in a queue for a ticket.