Many readers emailed to say they loved my list of 5 travel gifts for $5 or less and wanted suggestions on additional travel gifts.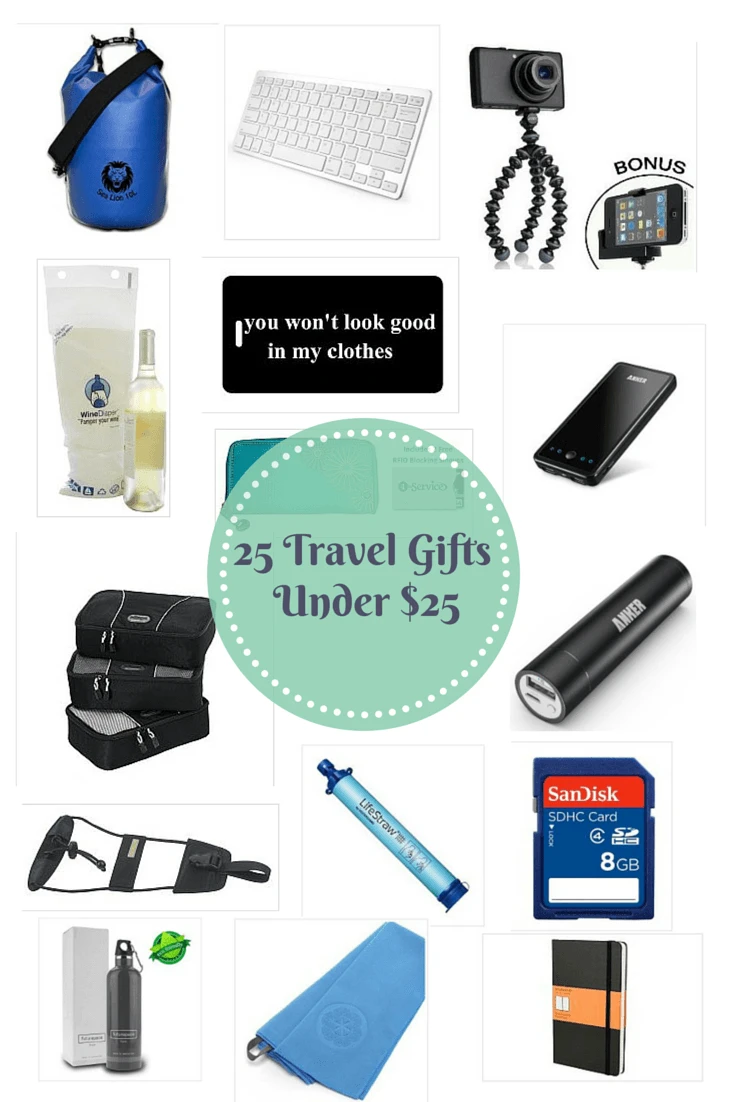 Here are some gifts for travelers that are $25 or less.
25 Gifts Under $25
1. External Battery Charger
Traveling with a dead smartphone adds a lot of stress to your trip. Having a backup charger for your cellphone and tablet comes in handy when you're on the road or flying.
I was a given a small mini charger similar to this Anker Astro Mini 3200mAh and used it during my drunken Haunted Hallow wine tour at Concannon Vineyard. Because it's super tiny, you can throw into your backpack, day pack or purse when you're hiking or walking around town. You can also add it to your go bag.
The Anker Astro Mini 3200mAH comes in 9 different colors. Normally you'd pay $39.99, but it's on sale at Amazon for $19.99. If you're an Amazon Prime member you get free shipping.
For flying and or when you need a quicker charge this Anker E3 Ultra Compact 10000mAh Portable External Battery Charger gives you all the power you need.
You can buy it on Amazon for $25.99 which is a $50 savings. Although, it's slightly over my targeted price of $25, it's such a great value I had to include it here. Amazon Prime members get free shipping.
2. Packing Cubes
Whether you're checking bags, a backpacker, or just doing a mileage run, packing cubes will become your new best friend. You'll save time packing and if you're OCD organized like me, know where things are instead of having to root through your bags.
I've tried other brands, but prefer eBags Packing Cubes because you can unzip three of the sides so that the cube opens like a suitcase. This makes easier to put things in and get things out.
They come in sets of three in different colors and sizes:
Free shipping for Amazon Prime members.
If you travel light slim packing cubes work great with a backpack while the small set is a perfect fit for carry on bags and checked bags. For bulky items like sweaters, I'd go with the large set of packing cubes.
3. Pack-it folder by Eagle Creek
Pack it folders get a bad wrap, but I love them. They keep your clothes from getting wrinkled. And the small fits into a backpack and even some daypacks.
If you're traveling light and have a meeting to attend or want to appear fresh and unwrinkled, you can pack your clothes in a pack it folder and you're good to go.
The Eagle Creek pack-it folder comes in four colors and three sizes. They're on sale on Amazon: $16.32 small, $22.40 medium, $25.60 large.
The small pack-it folder works best for women because it's more versatile. You can use it with a backpack and carry-on bag. And our clothes are usually lighter and smaller than mens. For guys, I'd suggest a medium, unless you're packing a suit, then you need a large.
4. Flexible Tripod
Having a flexible tripod like the JOBY Gorillapod flexible tripod makes it easier to take selfies or video when you're on the go.
You can choose one of five different colors for $23.99 on Amazon. If you order the Charcoal, Fuschia, or SkyBlue, you get a free universal smartphone tripod mount adapter.
5. Dry Bag
Keeping your stuff dry when you're kayaking, canoeing, or rafting can be a problem, so you need a dry bag.
I've got two on my Christmas list.
I like this dry bag because it has a strap and comes with a 100% lifetime guarantee.
It's on sale at Amazon for $22.77 (red or yellow), $23.77 (green), and $25.77 (blue) and includes free shipping for Amazon Prime members.

But the Aqua Quest 'Mariner' dry bag
has two straps like a backpack.
It's on sale at Amazon for $25 with free shipping for Amazon Prime members. Normally it's $45 so it's an awesome deal.
6. RFID Wallet
Your credit cards will be safe in this cute RFID protected Travelon Wallet
for women.
Eight different colors to choose on sale at Amazon for $13.99 (regularly $19.99). Amazon Prime members get free shipping.
Men's identity stronghold RFID blocking mini wallet
is on sale from $19.99 (normally $59.95) at Amazon with free shipping for Amazon Prime members.
7. Luggage Tags
Even though I only carry on bags, I love a fun luggage tag.
These sassy tags will keep people's mitts off your stuff.
Choice of colors and sayings for $5.00 + $3.50 shipping (ouch!) on Amazon.
8. Travel Bungee
Nope, you won't be jumping off a bridge or cliff with this Travelon Bag Bungee
. But you can use it for strapping a briefcase, purse, or tote to your suitcase.
It's on sale at Amazon for $11.53 with free shipping for Amazon Prime members.
9. Shoe Bag
Keeping your shoes off your clean clothes is a must when you travel, especially if you've been to the beach or gone hiking.
I use an old American Airlines amenity kit from the 90's when it was a shoe bag, but I only have 1 bag. When traveling with multiple pairs of shoes (flip flops, hiking boots, dress shoes) or with the family, I use Travelon shoe bags
.
You get two sets of bags for $10.33 on sale at Amazon. Amazon Prime members get free shipping.
10. Dry Shampoo
I bought a bar of J.R. Liggett bar shampoo
when I did my 10 day back to back mileage run to Nicaragua where it was questionable if I was going to be allowed back into the US.
Thanks to plenty of showers in airport lounges I never got a chance to use it. Because it's solid it doesn't count against your toiletries so you can save room in your 3-1-1 TSA compliant bag for the more important things like travel sized bottles of Baileys and Hazelnut Expresso vodka.
I love that there are very few ingredients, don't need a college degree to pronounce any of them, and it's safe for the environment.
You can buy J.R. Liggett's dry shampoo on Amazon for $5.99, shipping is free for Amazon Prime members as an add-on item.
11. Travel Towel
Okay I confess, I'm not much of a sleep on the ground type of girl anymore. And although I have stayed at hostels in China and Boston, I much prefer a comfy bed, like a Hyatt Grand bed or a Westin Heavenly Bed.
A microfiber travel towel, like Shandali Travel and Sports Towel
is useful because some hostels don't provide towels or you want something light to toss in your bag in case you come across a cool waterfall or awesome place to swim.
You can buy it on Amazon for $19.95 and Amazon Prime members get free shipping.
12. Memory Cards
You can never have enough memory cards.
If you're paranoid cautious like me, you keep all your photos on your memory cards until you can back them up to multiple sources. So having lots of memory cards while traveling, especially if you're on a long trip or you shoot in raw mode or fine is a must.
The SanDisk 8GB memory card is on sale for $5.82 on Amazon (normally $19.99). Or you can pick up the 16 GB 2 pack for $23.14 (normally $39.99). If you need more memory, the 32 GB is $15.95 (from $48.99). Shipping is free for Amazon Prime members.
13. Compression Socks
I LOVE my compression socks. They are one of 7 things to bring on a long haul flight. You can also wear them for short flights, or if you work a job where you're on your feet all day like a nurse, teacher, cashier.
Compression socks help prevent vein clots. So if you fly a lot or know someone who does, you should get a pair.
My favorites are the circulator compression socks by Sockwell. They come in a variety of colors and start at $16.93 at Amazon for women. And $18.50 for men's Sockwell circulator compression sock
.
14. Solar Powered Flashlight
Almost 10 years ago I bought a small hand crank flashlight. Then three years ago I bought my first solar powered flashlight.
So it was only natural that someone would combine the two: Secur Waterproof Hand crank or built in Solar powered LED Flashlight
.
I love this flashlight because it doesn't use batteries. It's perfect for traveling, hiking, or your go bag.
Normally it's $29.99, but it's on sale at Amazon for $19.99 with free shipping for Amazon Prime members.
15. Flexible Water Bottle
Saving space and traveling light is key to avoiding bag fees. And if you're backpacking having a refillable water bottle is vital.
This Vapur 0.5 Litres Anti-Bottle
looks perfect for traveling. I received a similar flexible water bottle at a conference.
There are seven colors to choose from with varying prices. You can buy the Vapur flexible water bottle for $7.18 on Amazon including free shipping for Amazon Prime members.
16. Water Bottle
If you prefer something more solid to store your water, this stainless steel BPA Free 20oz bottle
is my favorite pick.
I had this on my Christmas list, but didn't want to take a chance of not getting it so I ordered it myself.
You can buy it on Amazon for $19.99 (normally $24.99) and includes a 100% guarantee and free shipping for Amazon Prime members.
17. Belt Wallet
The Pacsafe Luggage belt wallet
is a great gift for men who want to combine the functionality of a belt with a wallet.
It's a very casual belt so it wouldn't work for meetings.
The Pacsafe belt wallet is on sale at Amazon for $14.85 (normally $17). Amazon Prime members get free shipping.
18. Cleaning Cloths
A cleaning cloth helps keep smudges off your phone, glasses, tablets, camera lens, and laptops.
I love these Magic Fiber microfiber cleaning cloths
. They come in a pack of six so you can keep one in your carry-on bag, luggage, purse, or glove compartment.
You can buy a 6 pack for $8.99 on Amazon(normally $24,99).
19. Portable Water Filter
If you want a cheap, light source for clean drinking water when traveling the LifeStraw Personal Water Filter
does the trick.
We used a portable water filter, similar to the Katadyn Pocket Water Microfilter
, when we went to Huahine, Tahiti in 1994. It would have been nice to have an inexpensive option like the LifeStraw personal water filter.
I'm picking up a few of these to put in our emergency go bags. They're also great gifts for backpackers.
The LifeStraw personal water filer is on sale at Amazon for $19.10 (normally $25) with free shipping for Amazon Prime members.
20. Travel Journal
Journals and notebooks come in handy when traveling to record your thoughts and experiences. Plus they're perfect for when someone you meet on the road gives you tips on places to check out.
These Moleskine notebooks
are lightweight and fit easily in a purse or backpack.
You can buy it on Amazon for $16.24.
21. Portable Keyboard
Yeah, tablets were supposed to get us off our laptops. But sometimes you want to type a little faster. Or you have fat fingers.
The Anker® Bluetooth ultra-slim keyboard
works on a variety of mobile devices from iPads to Galaxy Tablets and Android phones.
Works great for bloggers who want to post quickly while on the road.
It's on sale at Amazon for $16.99 (normally $49.99) with free shipping for Amazon Prime members.
22. Reading Glasses
If the menu print is hard to read but your arm only extends so far, these superthin, foldable reading glasses from ThinOptics
fit in a handy case that attaches to your phone.
You can buy it on Amazon for $24.95. Amazon Prime members get free shipping.
23. Portable Power Port
While looking for a new phone charger I came across the PowerLine PowerCup. It plugs into your car's power port and provides power for three devices (2 AC and 1 USB).
It's a great idea and totally intriguing to me. We don't do a lot of long driving trips, but theoretically this should work on a plane that only has DC power. I just wish it were smaller and more compact, like half the size.
24. Drink Holder
You can breeze through the airport (after security) without spilling a drop with Tugo Luggage Drink Holder
.
25. Wine Diapers
Because you don't want to be crying over split wine, these eco-friendly reusable wine diapers
will keep your wine and other alcohol safe on your flight home.
You can buy a set of 3 for $17.97 on Amazon including free shipping for Amazon Prime members.
Need more gift suggestions? Here are 5 travel gifts for $5 or less, 7 things to make a long flight more comfortable, and top 5 travel gifts under $25.
Comment, tweet, or share this post.
Get the best credit card signup bonuses.
Follow us on Twitter | Facebook | Pinterest | Instagram | YouTube
Got a question? Or want help, suggestions, travel tips, learn how to travel for free, find out about travel deals, and maximize your miles and points? Use the subscription box below to sign-up and get post updates by email.
Traveling Well For Less has partnered with CardRatings for our coverage of credit card products. Traveling Well For Less and CardRatings may receive a commission from card issuers.
---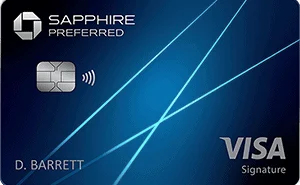 card_name
is the
best card to get started in the world of miles and points.
It is the first card you should get to start traveling for free because the
welcome offer is 60,000 points
after spending $4,000 in the first three months.
My favorite perks about this card are earning 5X points on travel when booked through the Chase portal (2X if direct purchase), 3X points on dining, $50 yearly credit on hotels booked through the Chase portal, no foreign transaction fees, and transferring points to 13 airline and hotel partners like Hyatt, United, and Southwest.
Learn more about the card_name and how to apply
---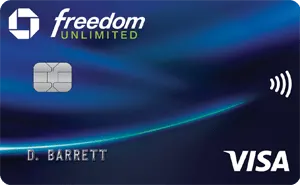 The
card_name
is one of my favorite cards for earning cash back card and travel rewards. It offers a
welcome offer of 3% cash back = an extra 1.5% cash back
on up to $20,000 in purchases your first year.
My favorite perks about this card are earning
6.5% cash back on travel booked through the Chase Travel Portal
,
4.5% cash back at drugstores and restaurants (including delivery and takeout)
your first year up to $20,000,
unlimited 1.5% cash back on all purchases
and
no annual fee
. When paired with cards like the
card_name
, you can use your points to travel for free.
Learn more about the card_name and how to apply