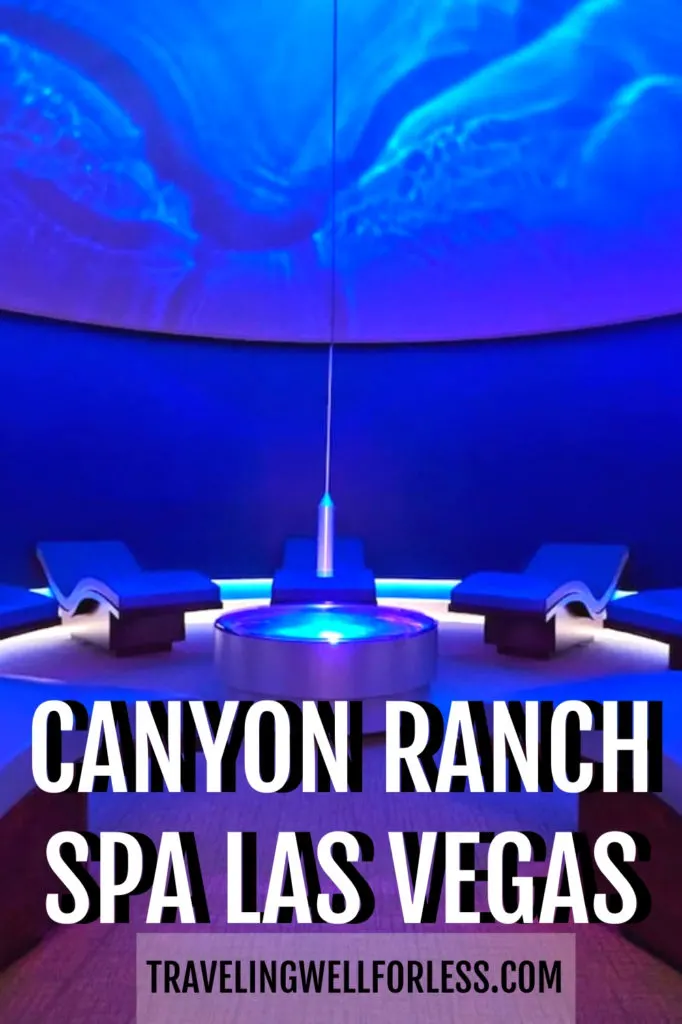 Amidst the Strip's excitement and neon lights is a serene oasis, the Canyon Ranch Spa Las Vegas. After reading this Canyon Ranch Spa Las Vegas review you'll want to book a stay at The Palazzo Las Vegas or Venetian Resort and a day at the spa.
On a recent trip to Las Vegas for a girls' spa getaway thanks to a $36 Frontier flight, I spent a day at Canyon Ranch Spa. And when I say a day, I mean an entire day, almost 8 hours!
The 134,000 square foot Canyon Ranch Spaclub is open from 6 am to 8 pm and offers over 150 spa experiences. We planned to spend all 14 hours at the spa but were up late the night before seeing WoW – the Vegas Spectacular at the Rio and slept in.
We had massage appointments at an amazing day spa offering 80 minutes massages for $45! So we only had eight hours. But, those eight hours were worth it!
Keep reading for tips on how to make the most of your first visit to Canyon Ranch.
Canyon Ranch Spa Las Vegas Review
There are many Vegas hotel casino spas but what sets Canyon Ranch apart is their whole body approach. The focus is on harmony and establishing a balance with pampering, health, fitness, and diet.
As with most Vegas spas, at Canyon Ranch Spa Las Vegas you have to book a spa service or buy a day pass to use the spa.
When you book a spa or salon service of $100 or more, you get a free Canyon Ranch Day Pass.
Day passes cost $75 for hotel guests staying at The Venetian or The Palazzo hotels Tuesday through Thursday, $100 for guests staying Friday through Monday, and $125 for nonguests. Passes are first-come, first-served so get to the spa early.
This is one of the least expensive Vegas casino spa day passes. An incredible value because Canyon Ranch Spa Las Vegas is an award-winning spa.
Pro-tip: You can pay with Spa Finder Gift Cards.
Spa guests have access to all the services:
Spa treatments and services
Aquavana® (10 hydrothermal environments)
Fitness center, classes and activities
Health and wellness consultations
Canyon Ranch salon including barber shop
Canon Ranch SpaClub dining
Unlimited free coffee, teas, infused and filtered water, fresh fruit, and healthy snacks are also included.
Non-spa guests can visit the CR shops at Canyon Ranch to buy skin care, cookbooks, fitness gear, and cookbooks.
Each guest gets an assigned locker, spa shoes, robe, and waterproof plastic keycard on a corded wrist strap. When pressed against the locker, the keycard unlocks it electronically.
No combination to remember or key to put in the lock. A simple push to unlock. Perfect for combating the massage coma or extreme relaxation post spa visit.
Pro-tip: Because cellphones aren't allowed in the spa, the robes don't have pockets.
Day Pass Hacks
A Canyon Ranch Day Pass is inexpensive, but why pay more if you don't have to? Here are two day pass hacks that will save you money.
Checkout Day
Take advantage of checkout day to buy your Canyon Ranch Day Pass. Day passes are $75 for The Venetian or The Palazzo hotel guests staying Tuesday through Thursday, $100 for guests staying Friday through Monday, and $125 for nonguests.
Pro-tip: You don't have to be staying at the spa that day to qualify as a guest.
Stay the night before and buy a day pass in the morning before you check out of your room. You save up to $50.
Least Expensive Spa Treatment
Day passes are free when you book a spa or salon treatment that costs $100 or more. It makes sense to book a treatment and get something extra for your money.
The least expensive treatment at Canyon Ranch Spaclub Vegas is the lash tint for $55. But not everyone wants to tint their lashes and it's less than the minimum spend required for a free day pass.
You can combine a lash tint with one of the treatments and services listed below to get a free Canyon Ranch Spa Day Pass.
Here's an alphabetical list of all inexpensive spa treatments at Canyon Ranch:
Body composition screening, 25 minutes – $69
Designer blowout for short hair – $59
Isometic strength training, 25 minutes – $59
Lash tint – $59
Manicure – $69
Private yoga, 25 minutes – $59
Toes on the Go Pedicure – $69
If you want to maximize your time in the spa and only book one service or treatment book one of these and you qualify for a free Day Pass:
Airbrush Makeup – $125
Blow Dry Style Long Hair – $109
Foot Rescue Pedicure – $109
Gel Pedicure – $119
New Dip Polish Manicure – $119
Nutritional Consultation – $109
Pink or White Fills – $109
Seasonal Pedicure – $110
Spray Tan – $149 (Monday through Thursday); $159 (Friday – Sunday)
Ultimate Pedicure – $139
Updo – $119
Location
Located on the third floor of The Palazzo Tower, Canyon Ranch Spa Las Vegas, is open to guests 18 and older. Guests ages 14 to 17 can use the spa if joined by a parent or guardian.
From The Venetian, you can get to the spa from the suite elevator on the fourth floor, pool deck.
Non-hotel guests can use the spa elevator in the Grand Canal Shoppes.
Pro-tip: To make the most of your experience, Canyon Ranch recommends showing up at least 30 minutes before your spa appointment.
I suggest arriving 45 to 60 minutes in advance because there's usually a line at the check-in desk. This gives you time to put your stuff in a locker, get a quick tour, and spend time in the Aquavana before your treatment.
Fitness Center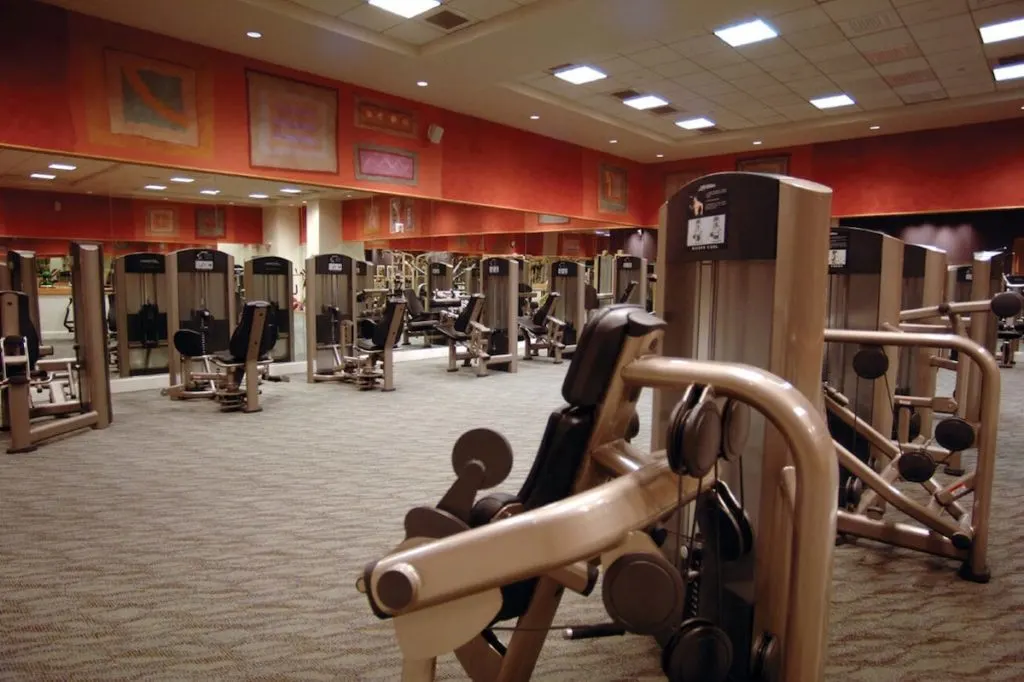 The fitness center is a 5 minute walk from the spa check in desk. You have to go through several hallways and down a set of stairs.
If you love working out and could care less about the spa, you'll want to spend all day here. The gym has everything from free weights to cardio machines, from kettlebells to battleropes, and 39 fitness classes a week!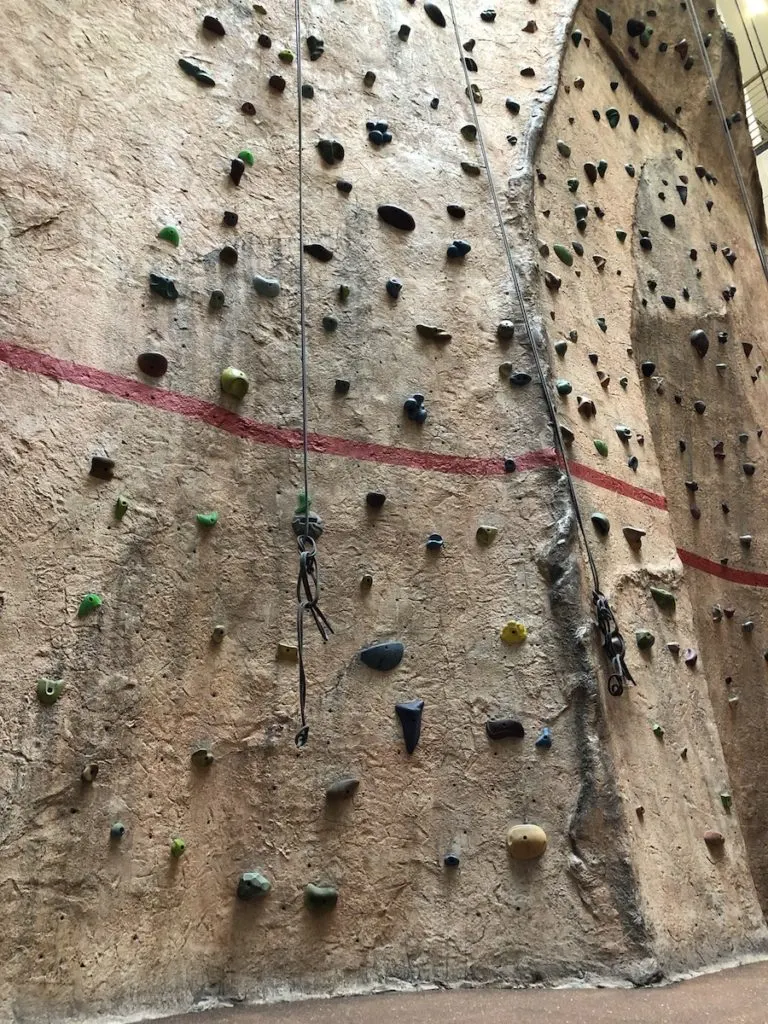 The 40-foot climbing wall caught my eye. I love indoor rock-climbing if only I had more time!
Pro-tip: The Palazzo Las Vegas Resort and The Venetian Resort fees include free fitness center passes.
Body Composition Screening
My friend went straight to the spa, but I chose to hack my day pass and do the Body composition screening which measures body fat and lean body mass percentages.
After an explanation of how the Bod Pod worked, I stripped down to my bathing suit, put on a hair cap, and climbed into the pod.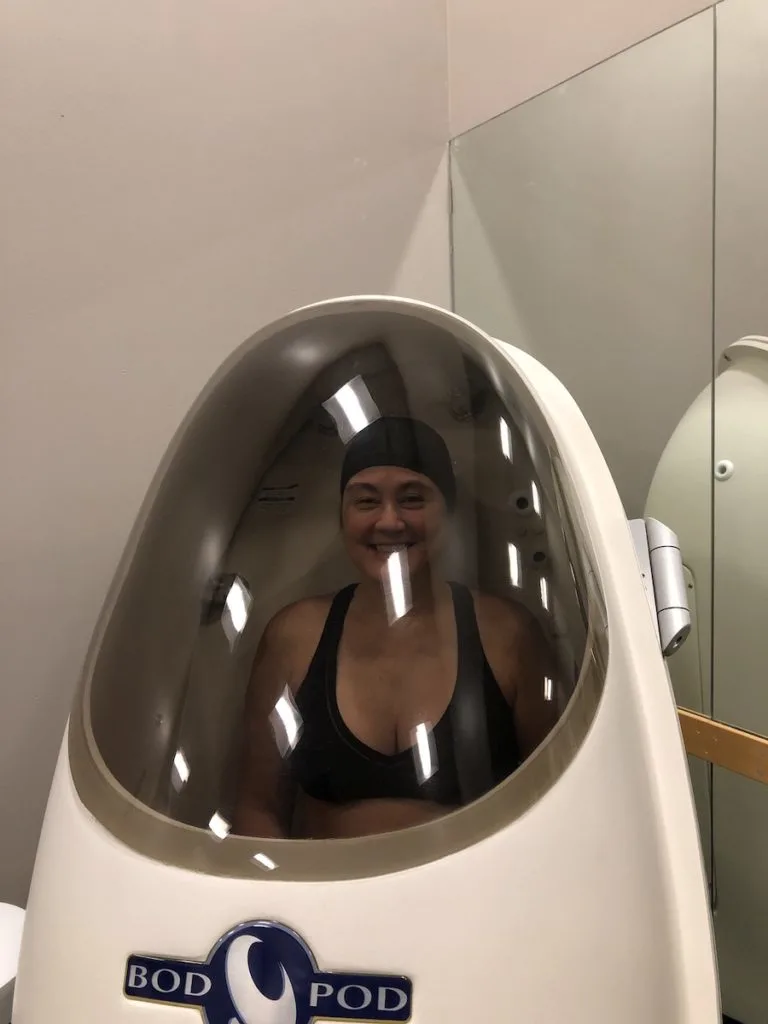 The process takes about 3 minutes and you get a detailed body composition report and how many calories your body needs a day.
Pro-tip: For best results, you shouldn't eat, drink, exercise, or put on lotion three hours before your test. It's best to wear minimal, form-fitting clothes.
With my body composition results in hand, I was ready to hit Aquavana and start relaxing.
Aquavana
Aquavana takes the European spa concept and pushes it to the max. With 10 different hydrothermal treatments, you can and will want to spend the entire day moving from one spa experience to another.
Segregated into men's and women's areas, all hydrothermal treatments at Canyon Ranch Spaclub are single-sex and clothing-optional. Both the men's and women's locker rooms have showers stocked with toiletries, disposable razors, shower caps, and towels.
The ladies' side and possibly the men's had a vanity section with hairdryers, lotion, deodorant, and other accessories. The only thing missing was a swimsuit water extractor.
Pro-tip: If you book a couples massage you're in the same treatment room but can't jacuzzi or enjoy any of the hydrothermal treatments together. The only co-ed areas are the Conservatory, Salt Grotto, and Wave Room where clothing is mandatory.
I wasn't given a tour of the spa or an explanation of each of the hydrothermal areas. They might have assumed I got one before my body composition screening. Either way, I still made the most of my day.
Finnish Sauna
A Finnish sauna is my favorite so it was my first stop after my body composition screening. Unlike other dry saunas I've used, the one at Canyon Ranch was huge and could accommodate 20 people.
Instead of an enclosed area, the entire entrance wall was glass and exposed. It was a little weird, awkward, and hard to relax because you face outward and are on display. Some ladies embraced the clothing-optional option. Not a problem when everyone sits upright. But when someone lies down spread eagle….yikes!
After an enjoyable sit where I met up with my friend, we moved on to the Crystal Steam Room.
Crystal Steam Room
The Crystal Steam Room is next to the Finnish Sauna and also has a glass front wall. The steam provided a layer of privacy that was absent in the dry sauna. If you look closely, you can find the crystal. It can be hard to find because of the steam.
Pro-tip: Bring in a wet washcloth because it gets really hot and hard to breathe.
Hydro Spa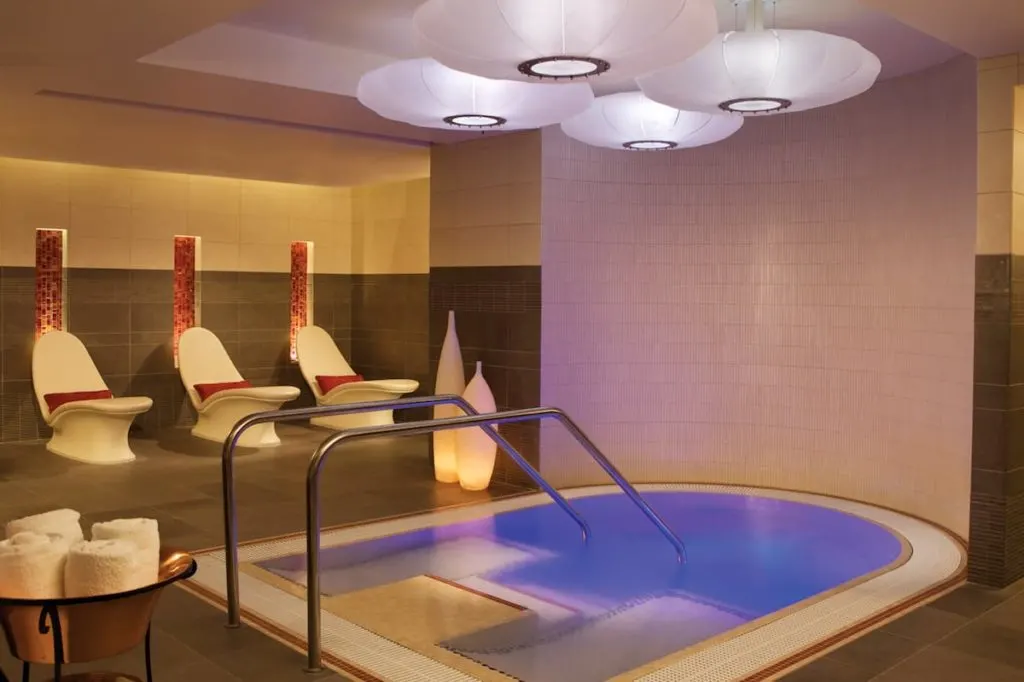 Sufficiently steamed, we went to the Hydro Spa.
The hot tub comfortably fits six possible eight people, assuming you know each other. Or don't mind having someone invade your personal space. When my friend and I were in it along with two other ladies, it felt too intimate.
But with the other spa amenities, it makes sense. They expect guests to move to different areas and not camp out in one place.
Several heated loungers overlooked the jacuzzi. Above these were hanging knobs for robes.
Igloo
Like it sounds, the Igloo was the coldest part of the spa. This room provides "arctic mist experiences" and was very refreshing after all the hot treatments.
I tried one of the buttons but was too chicken to stand under the shower head. The periphery was enough to get a taste of the experience.
Pro-tip: Even without turning on the mists, the room was chilly. If you want a quick cool down, step into the Igloo.
Herbal Laconium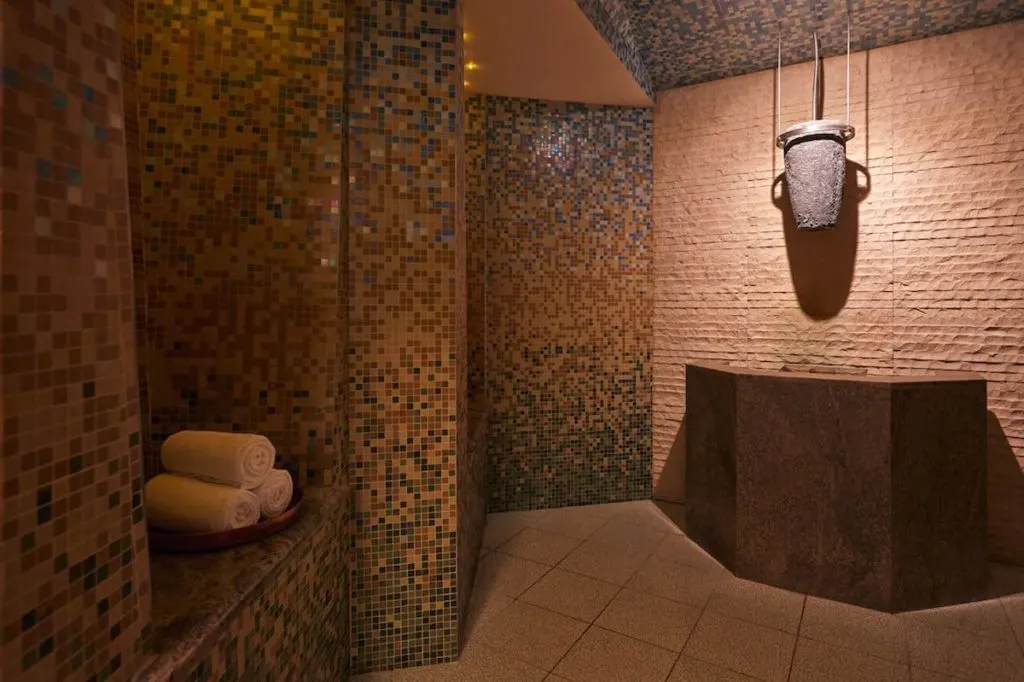 Of the entire Aquavana hydrothermal experiences the Herbal Laconium was my least favorite.
This herb-infused tiled room had six seating nooks. The idea is to provide gentle warming but the entire room was rigid and uninviting.
Upright alcove seating wasn't comfortable and my feet dangled and didn't touch the ground. Like sitting on a concrete pedestal wall.
I didn't feel any steam and couldn't relax. I felt like I was sitting in a giant tiled walk-in closet.
Experiential Rains
The invigorating Experiential Rains provide a gentler cooling down experience than the Igloo. You can choose a Caribbean Storm, Tropical Rain, or Cool Fog to rain down upon you from the ceiling shower heads.
During my visit, one of the buttons didn't work and the rain from the other two didn't seem much different. They weren't marked so I didn't know what each button did.
Pro-tip: The water is more forceful than it looks.
Relaxation Room
Tucked away in the hallway separating the men's and women's sections and before the Conservatory, is a Relaxation room.
A lot of people miss this room because it's compact and cozy. But it's worth popping in especially if you're on a budget. You can save money by grazing on the fruit, nuts, and chips.
Pro-tip: The Relaxation room has the best selection of coffees, teas, and snacks, including Terra chips.
Conservatory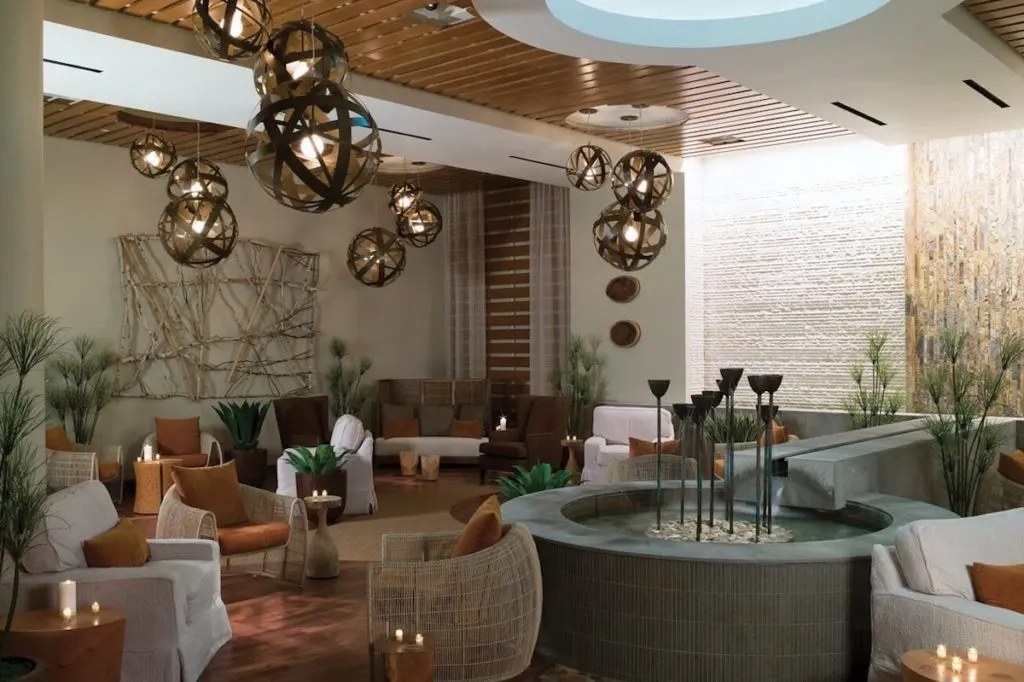 The Conservatory is the largest co-ed space in the spa. Designed for relaxation before and/or after treatments, it's a large room filled with overstuffed chairs. Water, coffee, tea, and fruit are available to help yourself.
It's a great space to hang out if you go to the spa with a group of friends for a girls' getaway, bachelorette or bachelor party weekend. A nice thing about the Conservatory is because it's a gathering place you can chat without feeling like you have to whisper.
Pro-tip: Because the Conservatory is co-ed, if you aren't already, you have to wear clothes.
Salt Grotto
As much as I loved the Finnish Sauna, the Salt Grotto was hands down my absolute favorite hydrothermal experience.
One of three co-ed areas at Canyon Ranch Spa, the Salt Grotto is a curved tile room with a built-in heated bench on one wall. The entire opposite wall is a slow trickle water fountain.
Every few minutes the ceiling changed color and the ceiling misted salt water. When you leave, your body (or whatever exposed parts) has a thin layer of salt on it.
The Salt Grotto promotes halotherapy. The idea is that salt improves your skin, lung capacity, boosts immunity, and helps you sleep. For an extra fee, you can participate in Salt Grotto Yoga.
It was so comfortable and soothing, I fell asleep a couple of times. We visited the Salt Grotto twice during our visit. I would have happily sat there the entire time.
Pro-tip: Bring a washcloth to cover your water glass so you don't have salty water.
Wave Room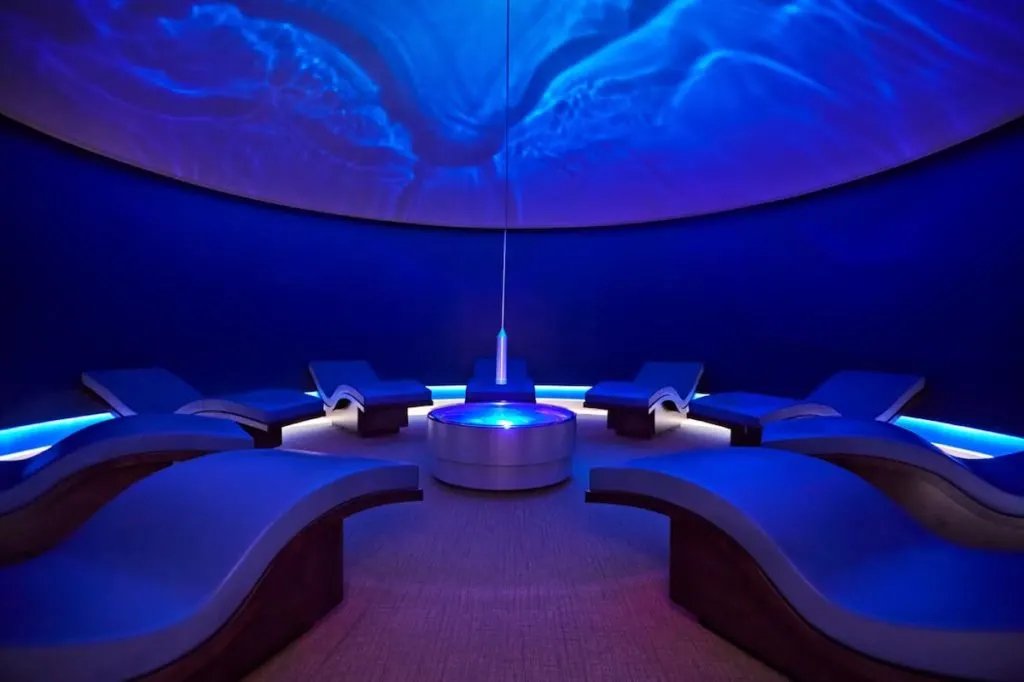 The Wave Room is a blue-tinted domed room with nine S-shaped anti-gravity thick comfy leather loungers.
A projector hangs above a small pool of water in the middle of the room casting soothing wave-like reflections on the ceiling. The ripples and movement of the water create the waves.
The quiet dark room combined with the reclined cushy chairs makes it extremely relaxing and very easy to fall asleep. After a few minutes, I could feel myself nodding off.
Conclusion
Did my Canyon Ranch Spa Las Vegas review make you want to visit the spa?
Vegas is an easy travel destination so the spa is a great location for a girls' spa getaway, bachelorette or bachelor party, or even a team meeting for businesses.
Open 14 hours daily, the $75 to $100 day pass for Venetian and Palazzo hotel guests and $125 for non-hotel guests is a bargain! Be sure to get to the spa early because day passes sell out
The eight hours spent at the Canyon Ranch Spa were blissful and I can't wait to return.
As a huge fan of saunas and steam rooms, it's no surprise that Aquavana was my favorite part of Canyon Ranch Spa club. My favorite treatment was the Salt Room.
What was your favorite spa service or treatment at Canyon Ranch?
Comment, tweet, or share this post.
Get the best credit card bonuses.
Follow us on Twitter | Facebook | Pinterest | Instagram | YouTube
Got a question? Or want help, suggestions, travel tips, learn how to travel for free, find out about travel deals, and maximize your miles and points? Use the subscription box below to sign-up and get post updates by email.
Featured images courtesy Canyon Ranch Spa Las Vegas.
Traveling Well For Less has partnered with CardRatings for our coverage of credit card products. Traveling Well For Less and CardRatings may receive a commission from card issuers.
---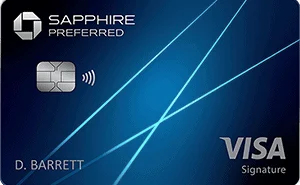 card_name
is the
best card to get started in the world of miles and points.
It is the first card you should get to start traveling for free because the
welcome offer is 60,000 points
after spending $4,000 in the first three months.
My favorite perks about this card are earning 5X points on travel when booked through the Chase portal (2X if direct purchase), 3X points on dining, $50 yearly credit on hotels booked through the Chase portal, no foreign transaction fees, and transferring points to 13 airline and hotel partners like Hyatt, United, and Southwest.
Learn more about the card_name and how to apply
---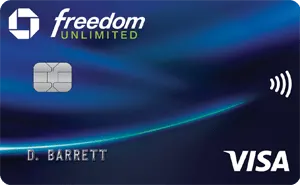 The
card_name
is one of my favorite cards for earning cash back card and travel rewards. It offers a
welcome offer of 3% cash back = an extra 1.5% cash back
on up to $20,000 in purchases your first year.
My favorite perks about this card are earning
6.5% cash back on travel booked through the Chase Travel Portal
,
4.5% cash back at drugstores and restaurants (including delivery and takeout)
your first year up to $20,000,
unlimited 1.5% cash back on all purchases
and
no annual fee
. When paired with cards like the
card_name
, you can use your points to travel for free.
Learn more about the card_name and how to apply