Could you get convicted of money laundering buying money orders?
Cindy Omidi, mom to two brothers who owned 1-800-GET-THIN, was convicted of violating a federal law that prevents buying money orders under the reportable amount to avoid reporting. Omidi faces up to 10 years in a federal prison.
Omidi allegedly bought more than 300 money orders of $2,900 each over an extended period of time. The money orders were paid for with cash and then deposited into a business bank account.
Structuring or smurfing
Structuring or smurfing refers to keeping financial transactions below reportable amounts.
Under the Bank Secrecy Act of 1970 (BSA), banks, financial institutions and other places that deal with cash instruments have to report transactions that exceed certain amounts.
Amounts that have to be reported
Here is a list of what must be reported:
Same day cash transactions of $10,000 or more
Money order purchases of $3,000 to $10,000
A Currency Transaction Report (CTR) is completed for $10,000 or more same day cash transactions. The CTR is filed with the Internal Revenue Service (IRS).
Anyone buying money orders of $3,000 to $10,000 is listed on the Monetary Instrument Log (MIL) form. The MIL is kept on file for five years.
If you're suspected of trying to avoid reporting, a Suspicious Activity Report (SAR) is filed with the Financial Crimes Enforcement Network with the US Treasury Department.
Buying money orders with gift cards
If you're buying money orders with gift cards bought with a miles and points earning or cash back credit card, you shouldn't be too concerned.
Because you're manufacturing airline miles and points, not hiding cash by money laundering, you probably can't be accused of money laundering. Buying money orders is the new US Mint coins, and no one who bought US Mint coins was accused of money laundering.
But it's a good idea, if you're not already, to keep all your receipts.
Are you worried that buying money orders could be considered money laundering?
Disclosure: I am not a lawyer. These opinions are my own based on my interpretation of the rules and laws.
Comment, tweet, or share this post.
Get the best credit card signup bonuses.
Follow us on Twitter | Facebook | Pinterest | Instagram | YouTube
Got a question? Or want help, suggestions, travel tips, learn how to travel for free, find out about travel deals, and maximize your miles and points? Use the subscription box below to sign-up and get post updates by email.
Traveling Well For Less has partnered with CardRatings for our coverage of credit card products. Traveling Well For Less and CardRatings may receive a commission from card issuers.
---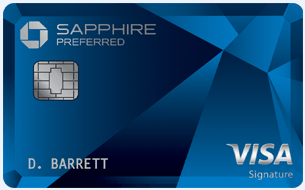 The Chase Sapphire Preferred is the best card for beginning travel hackers. It is the first card you should get to start traveling for free because the welcome offer is 100,000 points after spending $4,000 in the first three months.
My favorite perks about this card are earning 2X points on travel and dining, no foreign transaction fees, and transferring points to 13 airline and hotel partners like Hyatt, United, and Southwest.
---
---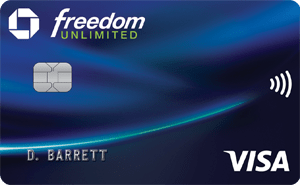 The
Chase Freedom Unlimited
is one of my favorite cards for earning cash back card and travel rewards.
 It offers a
welcome offer of $200
after spending $500 in the first three months.
My favorite perks about this card are earning
5% cash back at grocery stores the first 12 months (up to $12k)
,
unlimited 1.5% cash back on all purchases
and
no annual fee
. When paired with cards like the
Chase Sapphire Reserve
, you can use your points to travel for free.
Wednesday 6th of September 2017
can i get charge for money laundering if I'm buying money orders to pay my bills with money order. i usually have 10k in bills and i go to a few places to get money order to pay rent, credit card bills, car payments, and etc bills
Tuesday 24th of March 2015
[…] or more a day and the bank has to file paperwork - https://www.travelingwellforless.com/...ey-laundering/ __________________ Get more from your travel dollar: Travel, miles & points […]
Monday 13th of October 2014
Good info. What do you mean by "use Kate" at Walmart, Debbie? Thanks!
Monday 13th of October 2014
Hi Kris,
Thanks. Kate at WM is the kiosk aka Walmart Money Center Express machine.
Monday 13th of October 2014
Hi, I'm assuming gift cards work for buying money orders? I live in south Jersey, can find a place to buy money orders with a gift card to save my life, tried post offices, walmarts, grocery stores and all declined. This is with a meta bank gift card. I just need to find 1 lousy place that takes them.
Monday 13th of October 2014
Hi Chris,
Yes, you can buy money orders with gift cards. But some areas have different restrictions. Meta Bank runs through as a credit that's why their being declined. At WM, use Kate and hit the change payment button.
Have you tried OV? It works well at grocery stores, at least in my area.