Spirit Airlines grabs your attention with bright yellow planes and $9 fares. Oh, and the naughtiest ads ever. But you could end up paying more for that cheap flight. Here's everything you need to know about Spirit Airlines. From tips and tricks how to avoid extra fees to survival secrets. Keep reading to learn how to beat Spirit Airlines at their own game and become a Spirit Airlines Pro.
My friend Carmen is flying Spirit Airlines next week to attend a conference so I put together this comprehensive guide on Spirit Airline.
Spirit Airlines: Everything You Need to Know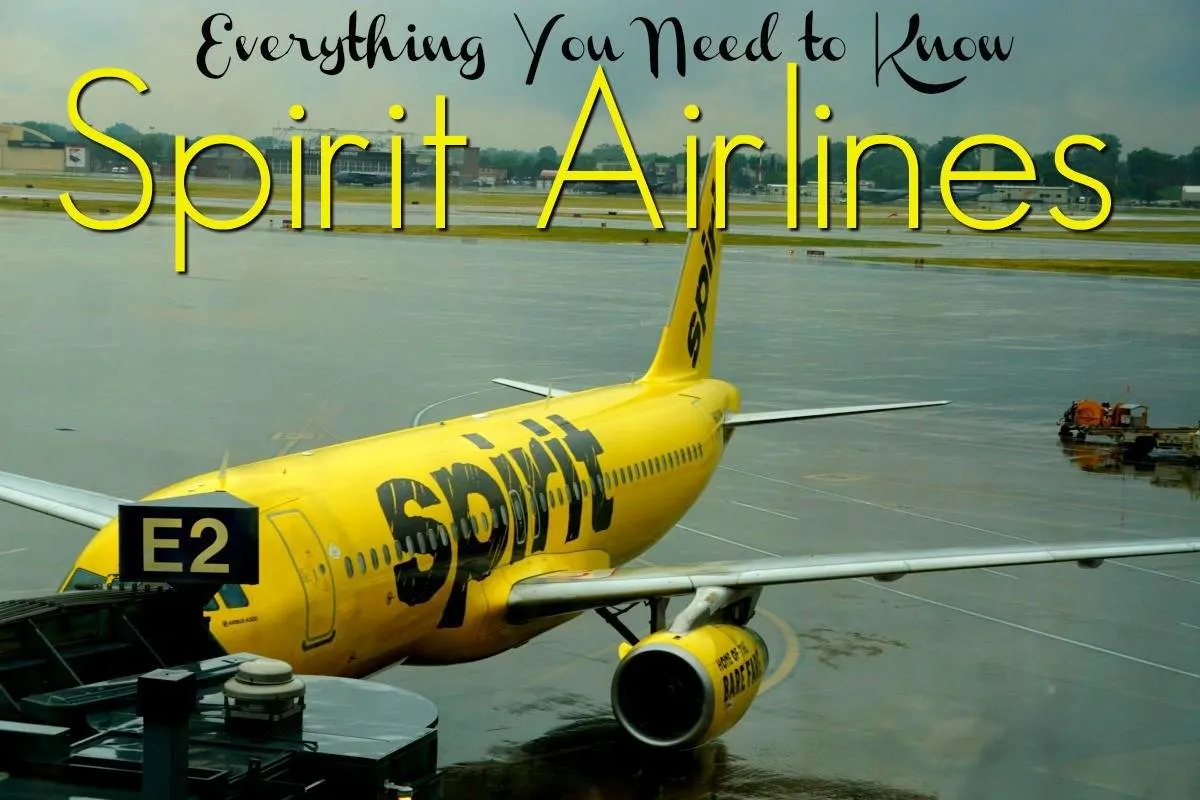 Spirit Airlines, one of two ultra low-cost airlines in the United States. An ultra low-cost airline as opposed to a low-cost airline like Southwest (who lets you fly free for two years) keeps ticket prices low by charging for everything. Yep, everything, even water.
But now that you know it's a pay to play flight model, here's how you can fly smart on Spirit Airlines.
Seats
Your ticket only includes your seat and a personal item. Personal item as in a small backpack, laptop bag or purse. Your personal item must be smaller than 18x14x8.
Seats on Spirit Airlines do not recline. Yep, no movement at all. You'll sit ram-rod straight for the entire flight. Better hope it's a short one. Or that you can sleep upright.
Pro-tip: Avoid a bag with wheels or handles. Gate agents view them as a carry-on bag and you'll be charged a carry-on bag fee.
Big Front Seat
Spirit Airlines doesn't offer a traditional First Class seat. Instead, they call it the Big Front Seats. Big Front Seats are like the seats in First Class on most airlines. There are only four to ten Big Front Seats on each plane.
A Big Front Seat costs $12 to $175. The price varies depending on flight length.
With a Big Front Seat you get:
More leg room
Wider, padded seat
To recline
In and off the plane faster
Is the Big Front seat worth it? Read a review from Bethany of Flashpacker Family.
Pro-tip: Some Big Front Seats have inflatable seatbelts. If you need a seat belt extension, you can't sit in these seats.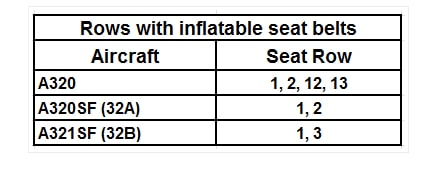 Wi-Fi
On most airlines, you can buy onboard Wi-Fi. Not Spirit. There is no Wi-Fi on any of their planes. Nor are there any outlets or TVs.
Pro-tip: Download movies, books, or games before your flight.
How to Save Money Money Flying on Spirit
Buy at the Airport
Spirit Airlines charges a $18.99 fee per ticket when you book online. This is listed as "passenger usage charge" and included in the cost of your ticket. You can avoid this fee and save $18.99 per ticket when you book your ticket at the airport.
You have to book at the ticket counter, not the kiosk. See when Spirit Airlines ticket counters are open. Remember to check-in online to avoid the boarding pass fee.
Pro-tip: Only credit and debit cards are accepted as payment for tickets purchased at the airport.
Signup for the Newsletter
Subscribe to Spirit Airline's newsletter to receive special discounts.
$9 Fare Club
For $59.95 a year you can join the $9 Fare Club. Membership includes discounts on flights (up to $20 per person), bag fees, and vacation packages.
Once you join your membership is automatically renewed for $69.95 unless you cancel. It takes four to six weeks to cancel your membership.
Pro-tip: Only one person needs to join the $9 Fare Club. Because you can book up to eight people on one reservation. So one $9 Fare Club membership can cover an entire family.
Free Spirit
Free Spirit is Spirit Airline's free loyalty program. You'll earn miles each time you fly.
The number of miles you need for a free flight is based on how far you're flying and when you fly. Off-peak awards are only available to Spirit credit card holders.
And Spirit charges fees to book award tickets online:
180 days prior to departure – $0
21 to 179 days prior to departure – $15
7 to 20 days prior to departure – $75
6 days or less prior to departure – $100
If you call to book your award ticket, you'll pay a transaction fee of $35 per person.
Pro-tip: Free Spirit miles expire in three months if there's no activity on your account. There are lots of ways to earn miles without flying such as dining out, staying at hotels, or charging things to the Spirit credit card.
Military Discount
Active duty military members get a free carry-on and two free checked bags. Military ID is required.
Pro-tip: This discount only applies to the active duty member and does not extend to family and friends traveling with the service member.
Fees
Spirit Airlines, known for the "Bare Fare," embraces the concept of "there is no such thing as a free lunch." Because there are fees for everything.
Seats
To save the most money, let Spirit pick your seat when you check-in. But if you're traveling with family and friends and want to sit with them, you can pay $1 to $50 to choose a seat.
Pro-tip: Consider upgrading to the Big Front Seat. Sometimes it's not much more than paying for a regular seat.
Carry On Bags
You get one carry-on (personal) item when flying Spirit Airlines. It can be a purse, laptop bag, or small backpack.
If your carry-on is larger than 18x14x8, Spirit charges $29 to $65 for carry-on bags. Carry-on bag fees can change anytime. Find out how much your bag will cost.
BUT, if the gate agent decides your personal item is too big and considers it a carry-on bag, you'll pay $100 a bag!
You'll save money when you pay for your carry-on bag when you book your ticket. Carryon bags cost more at check-in and the airport.
If you forgot to add a carry-on bag when you bought your ticket you can add it before you check-in:
Enter your confirmation code
Click "Add Bags"
Here are some bags that you can bring for free on Spirit Airlines:
Checked Bags
Pro-tip: It's cheaper to pay for a checked bag than pay for a carry-on bag.
On Spirit Airlines, you can check up to 5 bags. But each checked bag costs extra. The first checked bag costs $21 to $65.under 40 pounds. A second checked bag costs $34 to $60. Third to fifth checked bags cost $76 to $100 each!
Checked bags on Spirit can only weigh up to 40 pounds. If your bag is over 40 pounds, you'll be charged for an oversized bag.
Boarding Pass
Save money by printing your boarding pass at home. There's a $10 charge to print your boarding pass at the airport check-in counter. If there's a kiosk, printing your boarding pass is free.
Pro-tip: Coming from home and forgot to print your boarding pass? Stop by a hotel near the airport and use their business center.
Food and Water
Spirit Airlines charges for water. Yep, you read that right. You have to pay for water when you fly Spirit. No water for you! Unless you pay for it.
Although Spirit favors unbundling, they do offer food and drink bundles. One soft drink costs $3 but two soft drinks are only $5. Traveling solo? Save money by buddying up with the person in the seat next to you. Leave your cash at home because only credit or debit cards are accepted for purchases.
You can bring a bag of food on the plane for free. It doesn't count as a personal item or carry-on bag. So raid your pantry, stop by the store, or buy something at the airport.
Pro-tip: Food in non-disposable containers such as Tupperware could be considered a carry-on.
Flight Flex aka Change Fee
Flight Flex is what Spirit calls a change fee. When you add Flight Flex to your ticket you can change your flight once online (up to 24 hours before your flight) for free. Well not technically. Because it costs $35 to $45 per person to add Flight Flex to your ticket. PLUS the cost of the difference between the flight you purchased and the cost of the new flight.
Pro-tip: Do the math. It could be cheaper to buy another ticket than pay for Flight Flex.
Shortcut Security
For up to $15 per person, you can access the priority security line usually reserved for First Class and elite status passengers. This is not the same line as TSA Pre-Check.
Pro-tip: Get TSA Pre-Check or Global Entry. With TSA Pre-Check and Global Entry, you can enter the faster TSA Pre-Check line.
Shortcut Boarding
Avoid being the last to board the plane buy purchasing Shortcut Boarding for $5.99 per person.
Things You Can Bring on Spirit Airlines For Free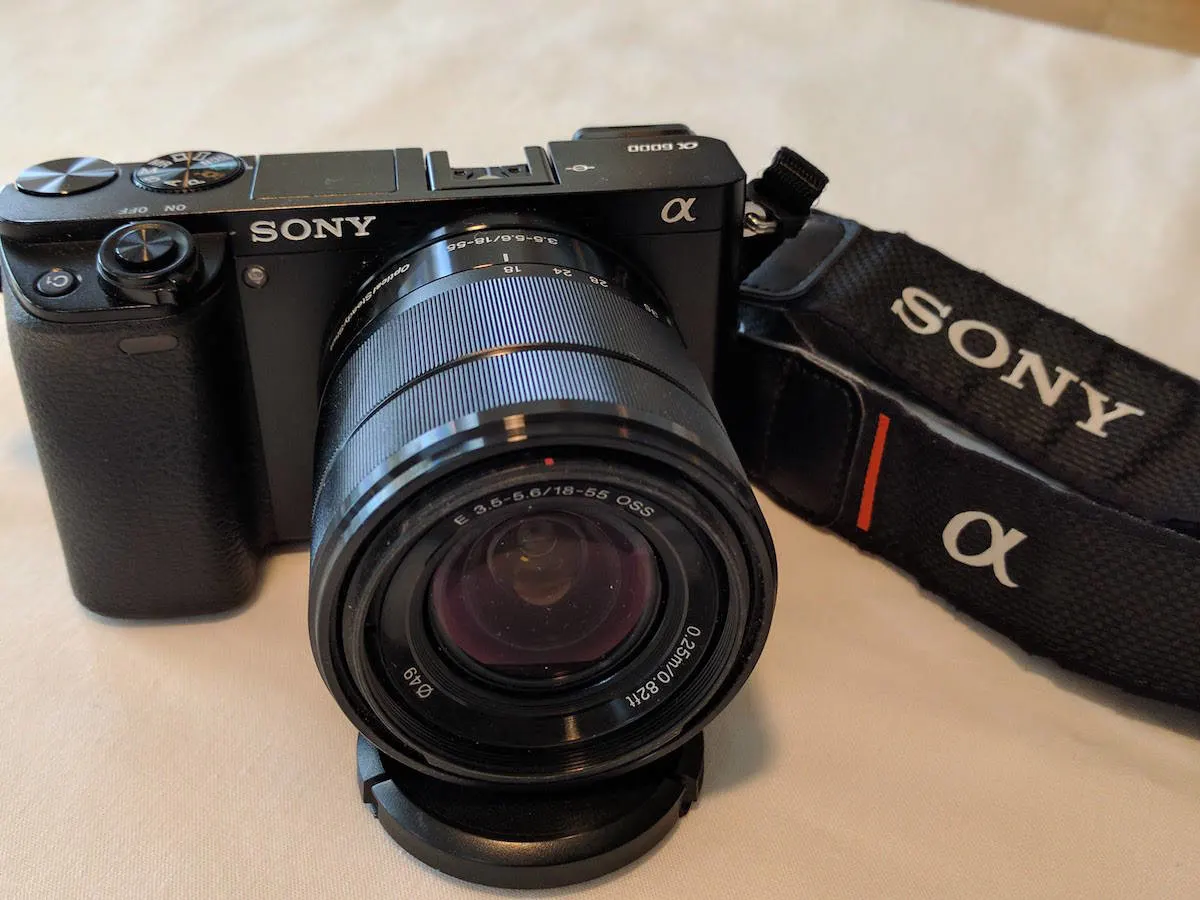 Spirit would love to charge for everything, but the FAA won't allow it. Here's a complete list of all the things you can bring on Spirit Airlines for free:
One personal item
Books, magazines or other reading material
Coats, hats, wraps
Food
Breast pump and/or breast milk
Umbrella
Infant diaper bag
Canes and other assistive devices
Travel smart and avoid fees with these clothes.
How to Avoid Getting Bumped
Like all airlines, Spirit Airlines oversells their flights. Spirit chooses people to be bumped from a flight based on their check-in. The last people to check-in, get bumped. You can avoid getting bumped by checking in 24 hours before your flight.
If you get bumped (denied boarding involuntarily on Spirit, here's how much you'll be compensated:
No compensation – up to 1-hour arrival delay
200% of ticket price to destination (or first stopover) up to $675 – 1 to 2-hour arrival delay
400%of ticket price to destination (or first stopover) up to $1,350 – over 2-hour arrival delay
Pro-tip: Spirit can cancel your ticket if you don't check-in at least 45 minutes before your flight (60 minutes for international flights).
More Spirit Airlines Tips
Here are a few additional tips for flying on Spirit Airlines.
If you book an international flight on Spirit, they require proof that you have a return ticket.
Spirit flights are usually late. So plan accordingly and expect that you won't arrive on time. Don't schedule a meeting or make plans for immediately after your flight. Allow for some buffer room.
You should arrive at the airport at least two hours prior to your flight. If you don't have TSA Pre-Check it can take a long time to get through the security line.
Got bags? Checked bags have to be checked in at least 45 minutes before departure (60 minutes for international flights). Get there earlier in case lines are long. Bags can be checked in up to four hours before departure.
If you aren't at the gate 15 minutes before departure (30 minutes for international flight), you're out of luck. Because the doors close and you'll have to buy another ticket.
Conclusion
Spirit Airlines sells cheap airline tickets. But that cheap ticket could cost you more because of all the fees.
You can avoid most of those fees with these tips, tricks, and other travel hacks. Buying your ticket at the airport saves $18.99 per ticket. Having the right size bag can save you up to $100! The Big Front Seat can be cheaper than paying for a regular seat.
Have you flown on Spirit Airlines? What are your favorite Spirit Airlines hacks?
Related posts on how to travel for cheap:
Pin this to your travel, vacation, airline, and travel hack boards: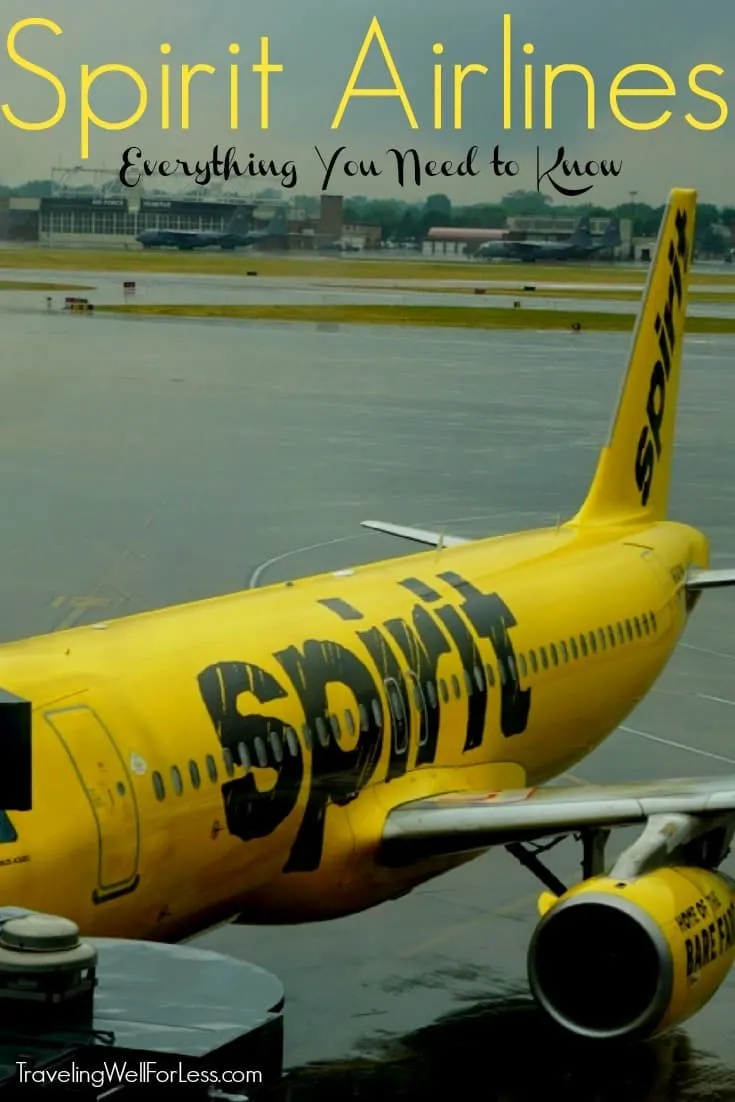 Comment, tweet, or share this post.
Get the best credit card bonuses.
Follow us on Twitter | Facebook | Pinterest | Instagram | YouTube
Got a question? Or want help, suggestions, travel tips, learn how to travel for free, find out about travel deals, and maximize your miles and points? Use the subscription box below to sign-up and get post updates by email.
Traveling Well For Less has partnered with CardRatings for our coverage of credit card products. Traveling Well For Less and CardRatings may receive a commission from card issuers.
---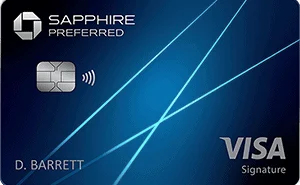 card_name
is the
best card to get started in the world of miles and points.
It is the first card you should get to start traveling for free because the
welcome offer is 60,000 points
after spending $4,000 in the first three months.
My favorite perks about this card are earning 5X points on travel when booked through the Chase portal (2X if direct purchase), 3X points on dining, $50 yearly credit on hotels booked through the Chase portal, no foreign transaction fees, and transferring points to 13 airline and hotel partners like Hyatt, United, and Southwest.
Learn more about the card_name and how to apply
---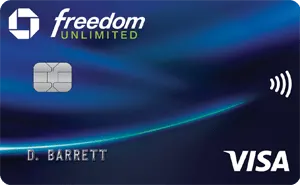 The
card_name
is one of my favorite cards for earning cash back card and travel rewards. It offers a
welcome offer of 3% cash back = an extra 1.5% cash back
on up to $20,000 in purchases your first year.
My favorite perks about this card are earning
6.5% cash back on travel booked through the Chase Travel Portal
,
4.5% cash back at drugstores and restaurants (including delivery and takeout)
your first year up to $20,000,
unlimited 1.5% cash back on all purchases
and
no annual fee
. When paired with cards like the
card_name
, you can use your points to travel for free.
Learn more about the card_name and how to apply