What do you consider extreme mile and point collecting? Just how far will you go to collect frequent flyer miles and credit card points?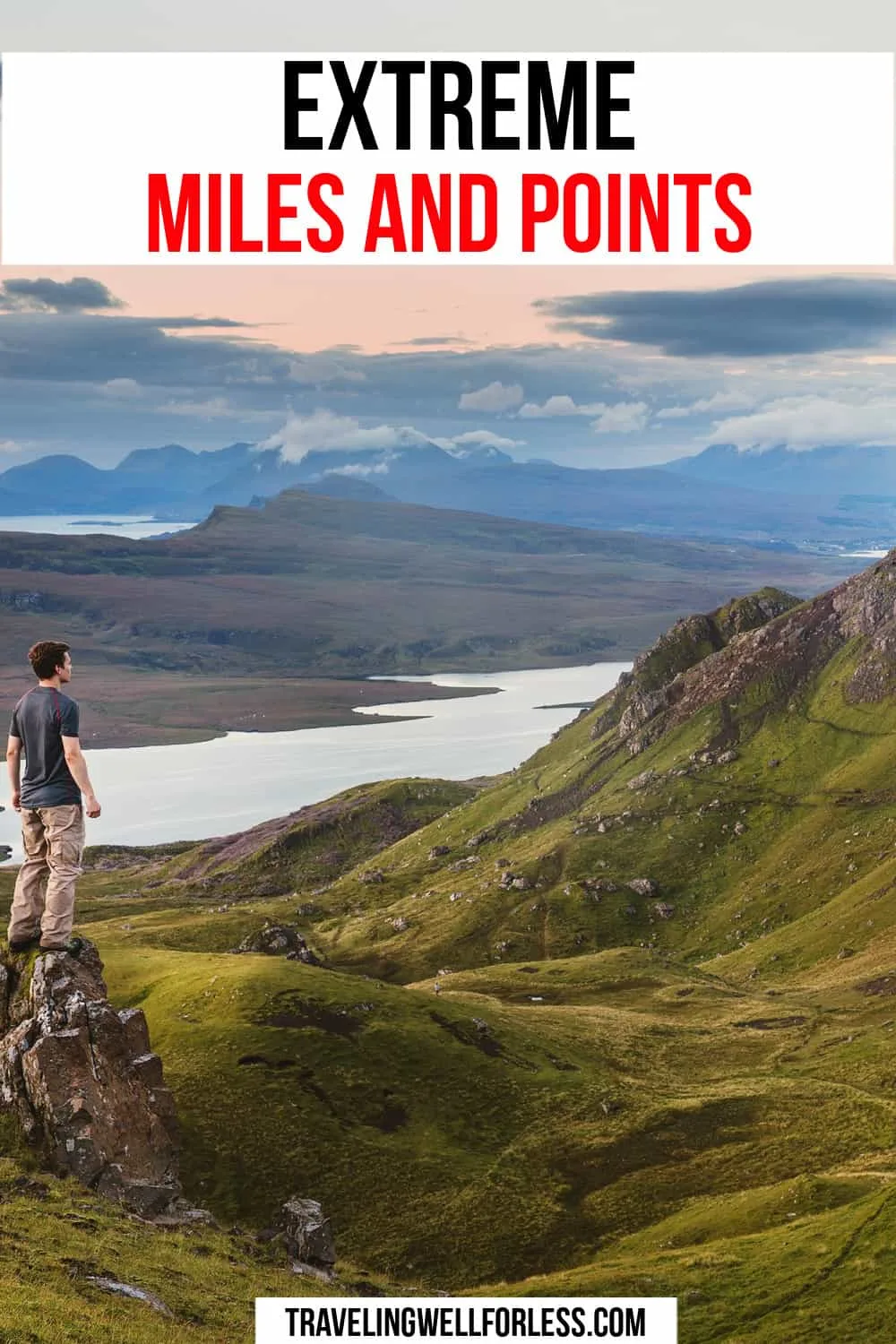 Overall I consider myself pretty conservative. I like black and white and tend to avoid the gray area. That's why each post about bonus miles and points offers, etc. always include the fine print.
I like the fine print. I find comfort in that. Not so much the restrictions but knowing the rules and boundaries.
Because when you know where the lines are you know the limits. You know how far you can push. How far you can take things and still play by the rules.
Jeff, however, would disagree and consider me extreme. Especially when it comes to my schemes methods to earn points and miles.
While there are many over the top methods of extreme mile and point earning, I've only listed a few that are within the "rules" and won't cost you anything.
Except for social ostracization and/or people knowing thinking you're weird.
4 Extreme Mile and Point Earning Methods
Use Your Credit Card
Use your credit card for all purchases. Pick a card, any card. Cash burns a hole in my pocket. Plus I don't get any miles when I use cash. Instead, I use a credit card everywhere and for everything.
Sure that purchase may only be a $1 but $1 here, $1 there it adds up. Because it's another point towards that dream trip to Australia or that vacation in Hawaii. It's all about mindset. By getting in the right frame of mind, you can take your travel hacking to another level.
Which credit card I use depends on where I'm shopping. At the grocery store I use my card_name because I earn 6% cash back on the first $6,000 each year, then 1%.
Pro-tip: The best card to use is one that you have to meet the minimum spending on to earn your new card bonus. If you don't have a new card then use one that has a category multiplier.
Use the Dining Program
You can double and triple tip to earn more miles and points when you use the dining program. When your partner, family member, or friend asks you to go to dinner at a non-participating restaurant just say "no."
I won't rarely eat at restaurants that do not participate in a miles and/or points program aka the Rewards Network program.
By dining at a participating restaurant you can earn up to 5 miles per dollar spent, including tax and tip.
So a $40 bill earns 200 additional miles. Simply for doing something that you were already planning to do.
The few times I do eat at restaurants not part of the Rewards Network, I use a credit card such as the card_name which earns 3 points per dollar on dining.
When you pay with a card that offers bonus points for dining like the card_name, card_name, the card_name, and the card_name, you get to double dip. You'll earn miles AND points.
Pro-tip: You can triple dip with Chase credit cards and American Express credit cards. They offer bonus points and discounts monthly at select merchants. They frequently offer bonuses for restaurants. You have to register for each offer.
Mileage Run
Earning miles from a mileage run, from point A to B and back again, while not as lucrative as it used to be is still an option to earn thousands of miles.
Getting on a plane and flying somewhere aka doing a mileage run.
Because, like the game show, the price is right.
But more importantly, lots of miles are being acquired for little cost. If you don't count in your time…
Pro-tip: If you pay with travel rewards card that has a travel category bonus, like the card_name and the card_name, you'll earn points in addition to the miles from your flight.
Use Other People's Money
You can earn unlimited points and miles when you use other people's money. I don't mean when your company reimburses you for your travel or if someone else is paying your way. I'm referring to asking people for their cash.
When I'm with non-miles and points friends (Yeah, I have those. Crazy but true there are people who do not for whatever reason earn miles and points) I often have to restrain myself from asking strangers in line who are paying cash for their items if I can have their cash and I'll pay for their purchases on my credit card.
Restrain myself to the point of physically closing my mouth, because I've already started to ask, "Do you mind if…" as soon as I see someone use cash for purchases.
I used to do this all the time, but find myself not asking as much lately. Maybe because I'm worried where that cash has been. Especially when they bring it out of their pockets, the bills all wrinkled and waded up in a ball. Or when they pull it out of their bra…
It's one thing when you're shopping or dining with family and friends, you can easily say, "I'll just put it on my credit card." And they give your their cash. It's quite another when it's a random stranger. At least that's what Jeff says…
But hey, it's all about earning points and miles without cost, right? And asking people for their cash is a fee-free way to earn lost of miles and points.
Is it weird to hang out near the registers at Wal-Mart, looking for people who are paying cash for their purchases? I don't think so.
What about at Costco? Is it more socially acceptable to ask people at Costco if you can have their cash? Costco is one of my favorite places to use other people's money. Because so many people pay in cash.
Conclusion
Do you play the game of extreme mile and point collecting? Where do you draw the line in your miles and points obsession/pursuit?
At what lengths will you go to earn miles and points?
Comment, tweet, or share this post.
Get the best credit card signup bonuses.
Follow us on Twitter | Facebook | Pinterest | Instagram | YouTube
Got a question? Or want help, suggestions, travel tips, learn how to travel for free, find out about travel deals, and maximize your miles and points? Use the subscription box below to sign-up and get post updates by email.
Featured image courtesy Joshua Earle via Unsplash
Traveling Well For Less has partnered with CardRatings for our coverage of credit card products. Traveling Well For Less and CardRatings may receive a commission from card issuers.
---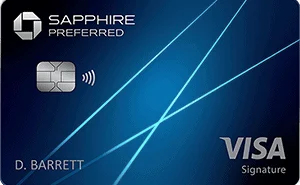 card_name
is the
best card to get started in the world of miles and points.
It is the first card you should get to start traveling for free because the
welcome offer is 60,000 points
after spending $4,000 in the first three months.
My favorite perks about this card are earning 5X points on travel when booked through the Chase portal (2X if direct purchase), 3X points on dining, $50 yearly credit on hotels booked through the Chase portal, no foreign transaction fees, and transferring points to 13 airline and hotel partners like Hyatt, United, and Southwest.
Learn more about the card_name and how to apply
---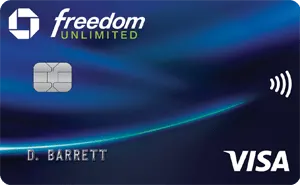 The
card_name
is one of my favorite cards for earning cash back card and travel rewards. It offers a
welcome offer of 3% cash back = an extra 1.5% cash back
on up to $20,000 in purchases your first year.
My favorite perks about this card are earning
6.5% cash back on travel booked through the Chase Travel Portal
,
4.5% cash back at drugstores and restaurants (including delivery and takeout)
your first year up to $20,000,
unlimited 1.5% cash back on all purchases
and
no annual fee
. When paired with cards like the
card_name
, you can use your points to travel for free.
Learn more about the card_name and how to apply