Someone Slept in My Room and It Wasn't Me
Someone slept in my room and it wasn't me. Like Goldilocks and the Three Bears, someone had slept in my room while I was away. However, unlike the Three Bears, no one was still there when I got back. And unlike Goldilocks and the Three Bears, this wasn't a fairy tale.
This is the first time I've ever experienced something like this and I hope it is the last.
If you're a regular reader of the blog you know there aren't any complaint posts. When you travel often, things happen, it's just the nature of travel. But this was an unusual circumstance that warrants mentioning.
Here's what happened to me and how you can avoid the same thing happening to you.
Someone Slept in My Room and It Wasn't Me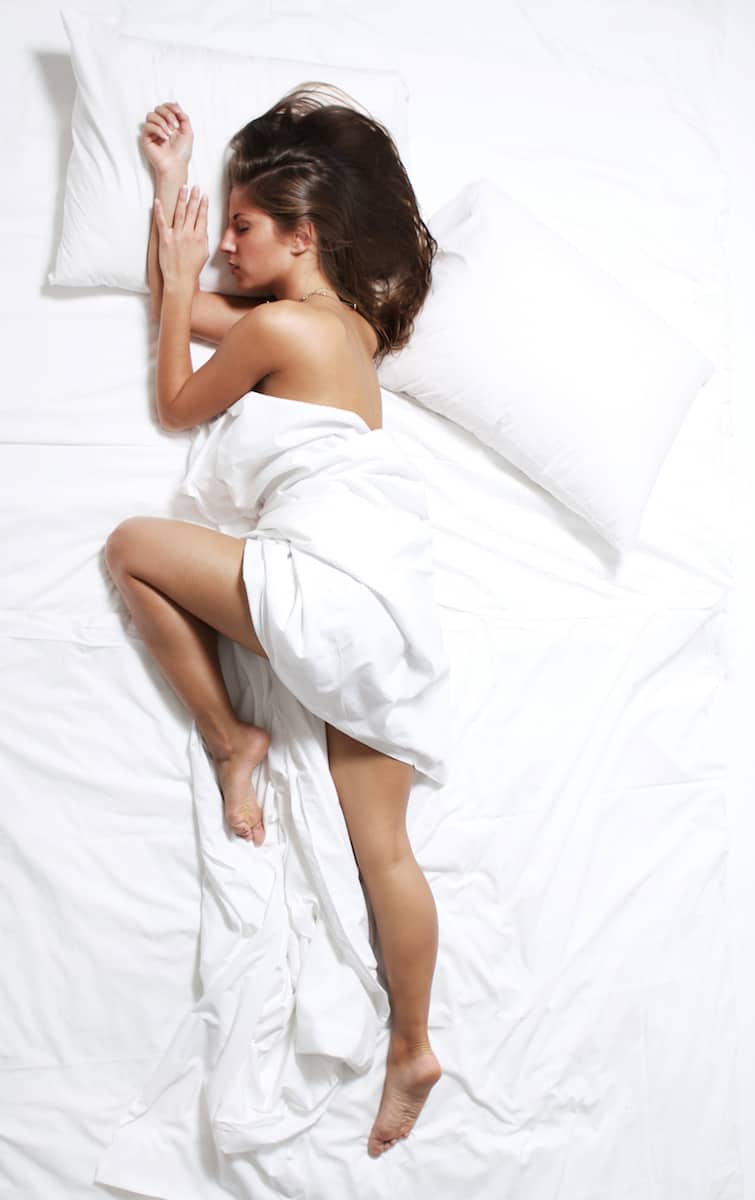 I flew out to see my aunt who had lung cancer. As a breast cancer survivor, she went through the chemotherapy and radiation treatment route before.
At 90 years old she wasn't about to go through it again. Instead, she chose hospice. I've been through hospice with my mom so knew what to expect. There isn't a lot of visiting or talking. They sleep a lot. You spend a lot of time sitting by their bed.
Finding last-minute award space on American Airlines that didn't involve a red-eye was challenging. It's difficult to sleep sitting up so I avoid redeyes unless it's an international flight and I'm in First Class or Business Class.
But I found economy saver space from San Diego to Lexington for the dates I needed and didn't require an overnight in a connection city like Dallas or Charlotte.
As a bonus, Lexington is also a reduced mileage award city for August and September if you have a Citi AAdvantage credit card.
My flight arrived into Lexington around 11 pm and my aunt lived in Newport, Kentucky, a 1 ½ hour drive. So I stayed the night at the Hyatt Place Lexington. At $107 a night or 5,000 points, the price was right.
The next day, August 8, 2019, I drove into Newport and got to spend the last hour of my aunt's life with her. She opened her eyes when said her name so she knew I was there. Spent the rest of the day with my cousins and that night at a cottage at the Doyle Country Club.
Drove back to Lexington for the Railbird Festival and stayed at the Doubletree. I checked into the Hyatt Place Lexington on August 10, 2019, for a 3-night stay. The first two nights were uneventful.
But the last night was another story.
Long, Exhausting Day
On August 12, 2019, I left the hotel, Hyatt Place Lexington, at 10 am to drive to Camp Springs, Kentucky for my aunt's funeral. The funeral was at 6 pm but it's a 1 1/2 hour drive.
Because I wanted to avoid traffic I left early. I brought my suitcase so that I could change into my black dress at my cousin's house.
I did not check out of my hotel room.
Nor did I say anything to the front desk clerk. But I used my World of Hyatt Globalist vouchers for my free bottles of water. The weather had been hot and humid and I wanted enough water for the drive.
In hindsight, this might have tipped the staff off that my room would be unoccupied.
The funeral and reception ended around 9 pm and I visited with my cousin until 10:30 pm. It was a long, exhausting day (physically and emotionally). It wouldn't be safe to drive back that late, especially if Google routed me through the two-lane highway 27 or if there were lots of big rigs on the road. Instead, I spent the night at my cousin's.
Someone's Been Sleeping in My Bed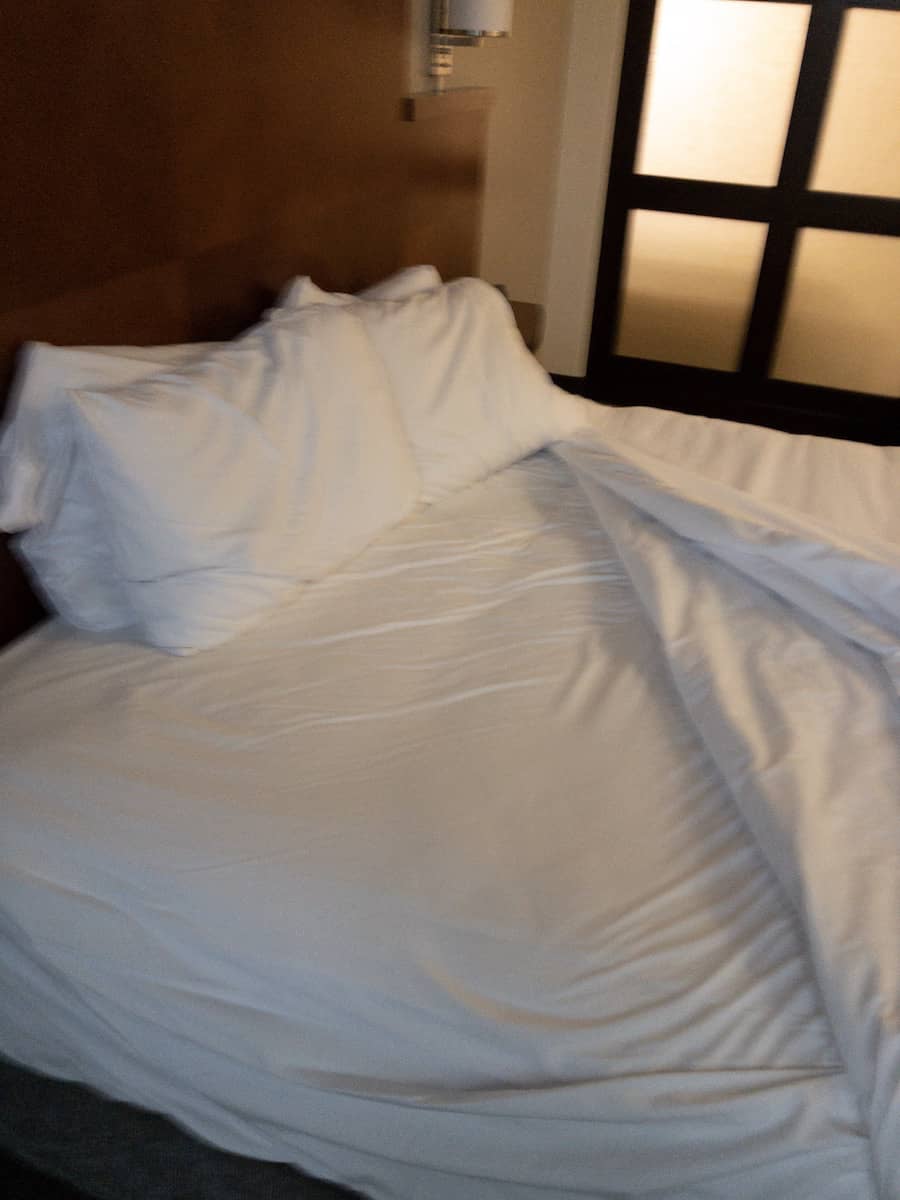 On August 13, 2019, I drove back to the Hyatt Place Lexington to shower and check out of my hotel. I arrived about 10 am and found the room of my door held open with the security latch as housekeeping does when they are cleaning the room.
Several other doors to rooms on my floor were similarly held open. Having stayed there previously I knew how housekeeping worked. I looked but couldn't find the housekeeper in the hall nor in the supply room so I closed my door and went inside.
Only to discover that someone had slept in my bed!
The sheets were pulled back and pillows indented on the right side of the bed, closest to the window. Just as it would look if someone had slept in the bed.
But this time, it wasn't me.
There was trash in both trashcans including the Thank You note I left on the bed with the tip. The bath mat hung waded up over the towel rack (not how I left it). In other words, housekeeping didn't finish cleaning my room.
Or someone used my room.
Did a Hotel Employee Sleep in My Bed
Did the hotel check me out and give my room to someone else? I immediately called the front desk and confirmed I was still checked in.
I explained that someone had slept in my room. The bed looked slept in.
She asked, "Are you sure you didn't sleep in the bed?"
"Yes, I'm sure it wasn't me. Because I hadn't slept there that night and don't sleep on that side of the bed." I repeated, "Someone had slept in my room."
She said she'd look into it.
While getting ready to take a shower I heard a noise at the door. It was Victor Silveira, the director of engineer, with the card reader. He explained that he knew about the situation and was pulling a log of card entries.
I showed him the pulled back sheets, unemptied waste bins, and dirty towels. He also asked if I was sure it wasn't me who had slept in the bed.
WTF? Like I can't remember if I slept in the bed? Give me a break.
A Case of the Wrong Room
After showering I went downstairs to checkout and asked to talk to Theresa the Assistant Manager or whoever was in charge.
Brandon Spellman, the general manager, apparently didn't feel it was worth his time and effort to talk to me about the situation. Instead, relied upon Victor and the front desk trainee. How did I know this? Because her name tag stated Trainee.
As for the slept in bed, the hotel claims it wasn't slept in. Housekeeping made a mistake, went into the wrong room to clean and started to strip the bed then realized her mistake.
Because naturally, you strip a bed from the furthest side away from you and leave all the pillows on top of the bed.
Yeah. Not.
The housekeeper thought she "was in room 503." Hmm, 403 vs 503. Different floors…
Room numbers at Hyatt Place hotels are clearly marked in large white letters on a round plaque posted on the wall by the door.
My room, 403, was at the end of the hall.
Not only did the housekeeper get off on the wrong floor, but she also passed 10+ other rooms on the 4th floor, and opened the clearly marked door of room 403.
If she realized her mistake, why did she leave my door propped open?
Do you buy her explanation? I don't.
Multiple Entries Into My Room

The card reader log shows multiple entries into my room by the housekeeping manager on August 12, 2019.
Why would the housekeeping manager need to come into my room three times? The first time at 1:40 pm, the second at 1:45 pm and the third at 2:05 pm. Vincent stated they're short-staffed so the housekeeping manager made my bed and threw away the note.
But why would she keep closing my door? Housekeeping leaves the door open when cleaning a guest room. Why did the housekeeping manager keep going in and out of my room?
Why didn't she finish cleaning the room? Did she take a nap in my room that afternoon? Or leave security latch open so my room door was ajar so that she or someone else could enter later?
Who strips a bed by pulling the sheets back and not first removing the pillows?
No one.
But according to the housekeeping at Hyatt Place Lexington, that's how they do it there.
Who doesn't finish cleaning a guest room?
Apparently, the Housekeeping Manager at Hyatt Place Lexington when they're short-staffed.
There are so many unanswered questions.
Safety Concerns
My concern is a safety issue not that housekeeping didn't finish cleaning the room.
What if I had driven back after the funeral? Would I like the Three Bears have found someone sleeping in my bed?
Would I have walked into a situation that would have put me in harm's way?
Could I have safely entered the room I had stayed in for the past two nights?
If I came into the room would someone have attacked me?
As a solo female traveler, it's especially concerning that the general manager, a man, didn't feel my concerns were valid nor made any attempt to address the issue.
What to Do If This Happens to You
Ever come back to your hotel room to find that someone slept in your room? Here's what to do if this happens to you.
Because I was checking out that morning there was little I could do to fix or resolve the situation However, if I was still staying there here's what I would do.
1. Have Housekeeping Replace the Linens
If you believe someone has slept in your bed have housekeeping replace the linens.
2. Have New Keys Issued
Have new keys issued so no one can enter your room.
The hotel has a card reader that keeps a log of each card used to enter any room.
3. Put the Do Not Disturb Sign Up
Put the Do Not Disturb sign up if you don't want anyone to come into your hotel room while you are away or while you're in the room.
This isn't a 100% guarantee that housekeeping won't still knock on the door or that they'll call you on the phone. But it should keep disturbances to a minimum.
4. Consider Changing Rooms
Another option to ensure that no one else sleeps in your room is to consider changing rooms.
5. Change Hotels
Should you still feel uncomfortable, consider change hotels.
This situation isn't unique to Hyatt Place Lexington, it's happened to other people at other hotel chains.
Conclusion
Someone slept in my hotel room while I was not occupying it. I didn't come back to my room that night and someone took advantage of that fact. Or they took a power nap during the day.
I came back the next day to discover the bed sheets pulled back and the pillows creased.
Would I have been safe entering my room if I had arrived back late at night?
Have new keys issued, put up the do not disturb sign, change rooms, replace the linens, or as a last resort change hotels to prevent this from happening to you.
Has this ever happened to you? How did you address the issue?
Comment, tweet, or share this post.
Pin this to your travel tips board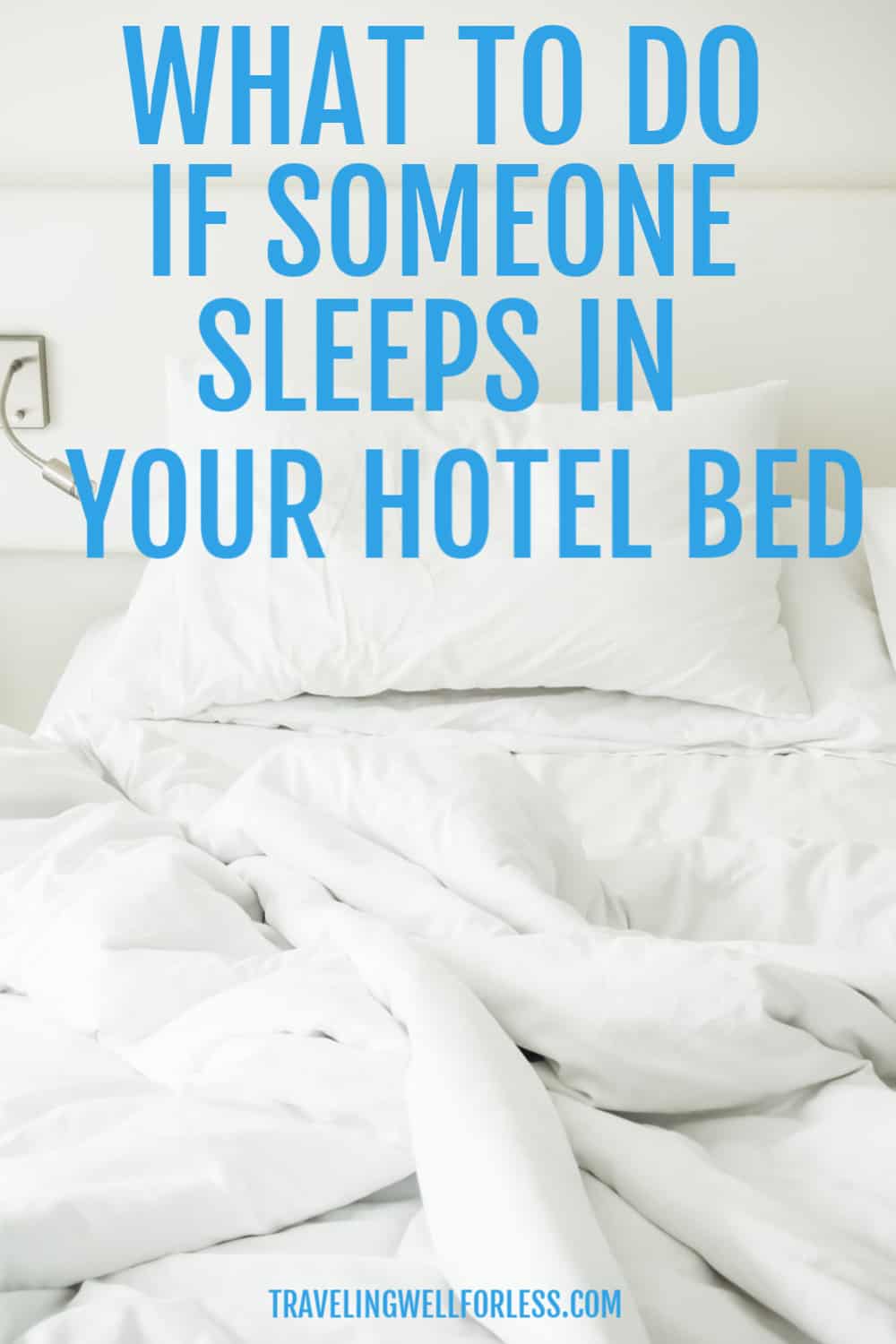 Get the best credit card signup bonuses.
Follow us on Twitter | Facebook | Pinterest | Instagram | YouTube
Got a question? Or want help, suggestions, travel tips, learn how to travel for free, find out about travel deals, and maximize your miles and points? Use the subscription box below to sign-up and get post updates by email.
Traveling Well For Less has partnered with CardRatings for our coverage of credit card products. Traveling Well For Less and CardRatings may receive a commission from card issuers.
---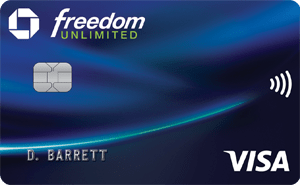 The
Chase Freedom Unlimited
is one of my favorite cards for earning cash back card and travel rewards.
 It offers a
welcome offer of $200
(after spending $500 in the first three months).
My favorite perks about this card are earning
5% cash back at grocery stores the first 12 months (up to $12k)
,
unlimited 1.5% cash back on all purchases
and
no annual fee
. When paired with cards like the
Chase Sapphire Reserve
, you can use your points to travel for free.
---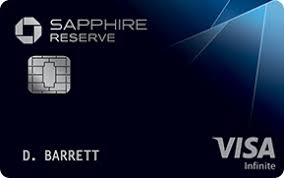 The
Chase Sapphire Reserve
is one of the best travel rewards cards.
 It offers a big
welcome offer of 50,000 points
(after spending $4,000 in the first three months).
My favorite perks about this card are earning 3X points on travel and dining, $300 yearly travel credit, free airport lounge access, $100 GlobalEntry or TSA-PreCheck credit, no foreign transaction fees, and transferring points to 13 airline and hotel partners like Hyatt, United, and Southwest.
Reader Interactions