Do you dream of a hotel upgrade to a luxurious suite or a room with a stunning view? Then you should read these tips and tricks on how to get a hotel upgrade.
Can you walk up to the registration desk and get a hotel upgrade because you dressed nicely? Or get upgraded because the clerk is having a great day? Sometimes. But other times it takes a little more work. Here are all ways you can give a polite nudge or gentle finesse to score a free hotel upgrade.
The Ultimate Guide on How to Get a Free Hotel Upgrade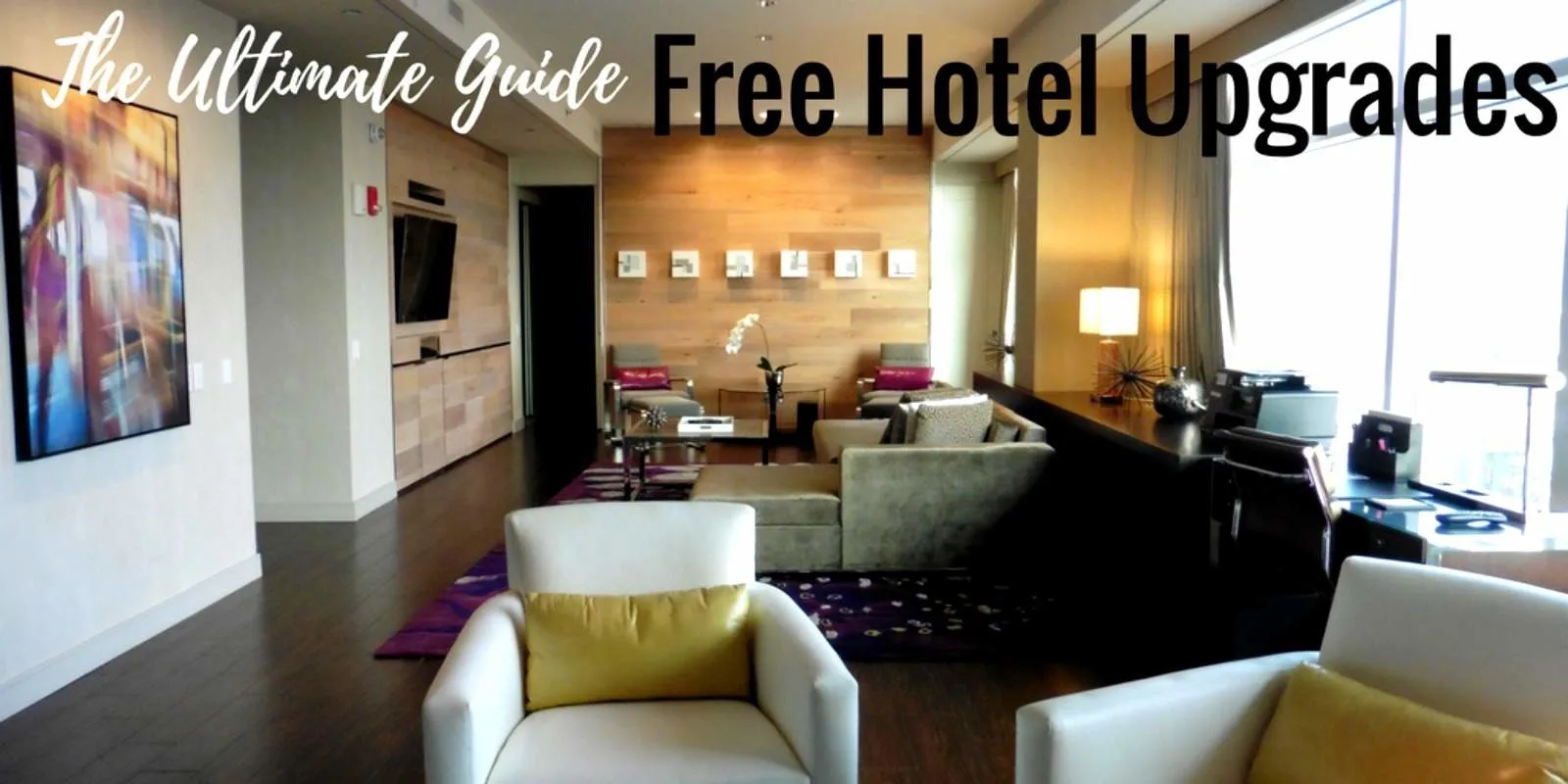 You could get anything from a room category upgrade to a suite. It all depends on the desk agent's generosity and willingness to play aka accommodate.
But there are a few subtle tricks you can use to shift the balance of power in your favor. Keep reading to learn all the tips and tricks get a hotel upgrade.
Pro-tip: Be discreet when asking for an upgrade. You don't want to put the desk agent in an uncomfortable position. Especially if you're going to use the $20 trick (see below).
What You Should Do Before You Ask for an Upgrade
Before you ask about an upgrade, you should always check to see if there are upgrades available. Because if there are no rooms to upgrade to, you aren't going to get upgraded.
How to Check if Upgrades are Available
You can check the hotel's website to see if suites and other upgrades rooms are available. If suites are not showing as bookable, then there's little chance that you'll get upgraded into a suite.
Pro-tip: Know the hotel you've reserved. Some hotels like Hyatt Place and don't have suites and only have standard rooms.
21 Tips to get a Room Upgrade
1. $20 Trick
Commonly and more likely used in Vegas, the $20 trick can score you a hotel upgrade. The $20 trick is also known as the $20 sandwich trick and credit card sandwich.
When you check in, wrap a $20 bill around your credit card. Then ask, "Are there any free upgrades?" Prompted by a $20 tip, the desk agent may work hard to find you that upgrade.
2. Special Occasion
If you're celebrating a special occasion like a honeymoon, anniversary, or birthday, you may be able to get a free upgrade. Hotels want to be part of your celebration and sometimes will come through with an upgrade, treat or another memento.
You should let the hotel know in advance so they can make proper arrangements. A good rule of thumb is two month's notice. And then follow-up a week before you're scheduled to arrive.
Pro-tip: Send your email to the hotel's general manager.
3. Paid Upgrades
When booking online some hotels will offer you an option to pay for an upgrade. These paid upgrades are common with Hilton, Radisson, and more recently Hyatt.
You should decide if it's worth upgrading now for a fee or taking your chance when you arrive. Because I'd rather save money, I prefer to take my chance when I check in.
4. Book Through Sites that Offer Automatic Upgrades
Some sites offer free upgrades when you book with their program. You get free hotel upgrades from American Express Fine Hotels & Resorts and the Visa Signature Luxury Hotel Collection.
Usually, these are one category room upgrades which mean an upgrade to a room with a view or a higher floor. The nice part is that it's a free upgrade and you don't have to negotiate.
5. Use a Travel Agent
Booking through a travel agent can increase your upgrade chances. But not all agencies are equal.
Some travel agencies like Virtuoso agencies have special relationships with certain hotels. And when book those hotels you may get upgrades and VIP treatment.
6. Stay at New Hotels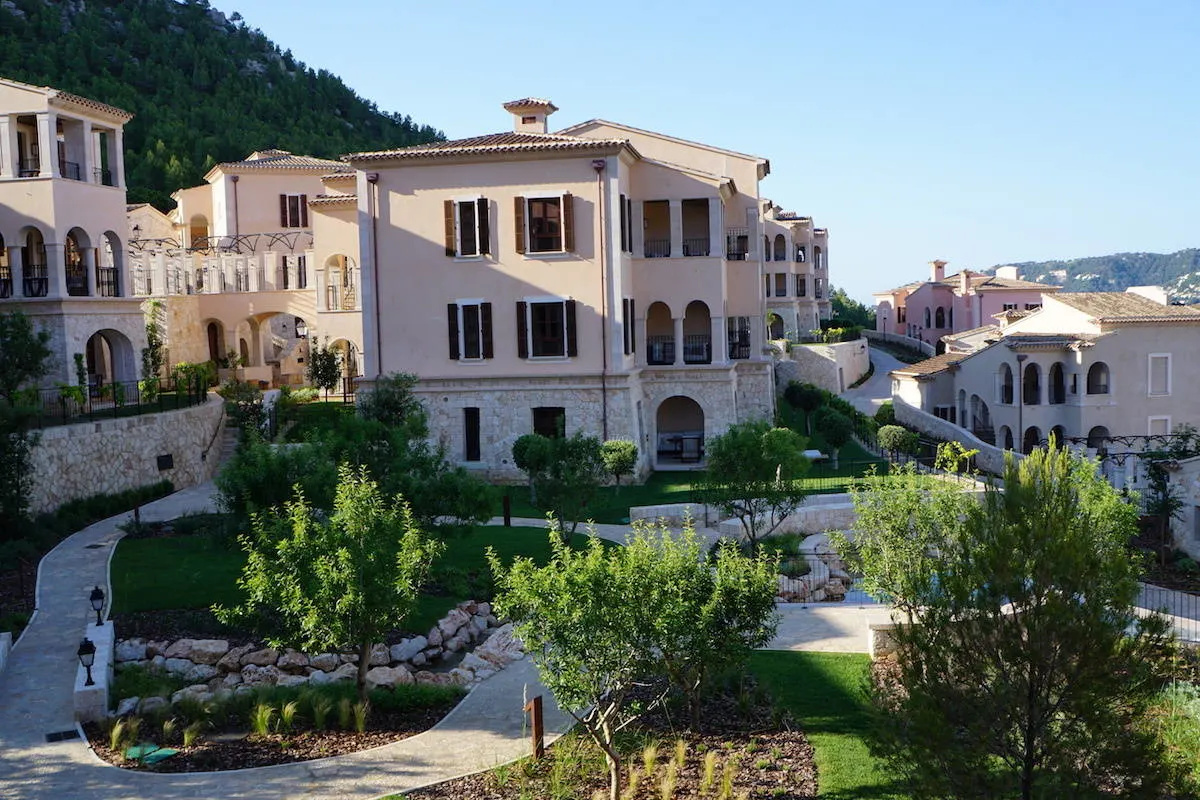 You can increase your chances of getting an upgrade when reserving a room at a new hotel. The trick is to book when the hotel has a lot of rooms available.
An easy trick is to check their website. If you see a lot of rooms available for reservations, then you have a greater chance of an upgrade.
Read: Park Hyatt Mallorca Review: How to Get There
7. Travel During the Off or Slow Season
Rooms often go unoccupied in the off or slow season. This increases your chance of getting a hotel upgrade.
Pro-tip: Arrive on a weekday in vacation destinations and on a weekend in business areas.
8. Join the Hotel Loyalty Program
Joining the hotel's loyalty program will increase your chance of an upgrade. Hotels are more likely to upgrade members of their loyalty program. You can sign up for a hotel's loyalty program for free.
Pro-tip: Remember to add your loyalty number to your reservation.
9. Travel Hack a Hotel Loyalty Program
Most hotel loyalty programs offer free upgrades to their elite members. Don't have the time or money to earn elite hotel status from hotels stays? You can travel hack your way to elite status.
You can sign up a hotel credit card like the card_name or card_name and earn elite status. Depending on the hotel program, the entry level elite status gets you free room upgrades. Enrollment is required for select benefits.
Pro-tip: BestWestern offers an easy status match. If you have elite status with another hotel, you can match it and earn elite status with BestWestern.
Find the latest travel rewards and hotel credit cards.
Read how to travel for free with travel rewards cards.
10. Become a Frequent Guest
If you travel to the same city often, staying at the same hotel increases your chance of getting a hotel upgrade.
11. Book a Cancelable Rate
You can increase your chances of getting a hotel upgrade by paying full price. A hotel is more willing to give an upgrade to a guest who pays more for a room than the guest who pays the cheapest rate.
Pro-tip: Using discounted rates like AAA and AARP can hurt your chances of an upgrade.
12. Reserve Through the Hotel
Whether you book on the hotel's website, app, or call, you improve your upgrade chances when you book direct.
Booking directly with the hotel cuts out the middleman. The hotel makes more money on your reservation because they don't have to pay someone a commission.
The more valuable you are to the hotel, the higher the likelihood of getting an upgrade.
13. Rebooking Sites
You could get free upgrades by using a rebooking site like DreamCheaper. DreamCheaper watches your hotel bookings and if prices drop, automatically rebooks you into an upgraded room.
14. Be Polite
Being polite and nice when checking in can be rewarding. And not just for the psychological benefit. It could pay off in a free upgrade to a fancy room.
15. Ask
When checking in, ask for an upgrade. The desk clerk can't read your mind. So always ask. You can email the hotel general manager in advance.
Read my Hyatt Regency McCormick Place review.
16. Complain
I don't mean be a total pain in the butt. Nor do I mean complain about everything. Instead be a demanding customer.
Some people swear by this technique. They've received free hotel nights, wine, champagne, chocolates, and upgrades.
But I don't use it. I will only complain or mention a legitimate problem. For example, if I'm assigned a smoking room vs a nonsmoking room.
Pro-tip: Use with caution.
17. Short Stays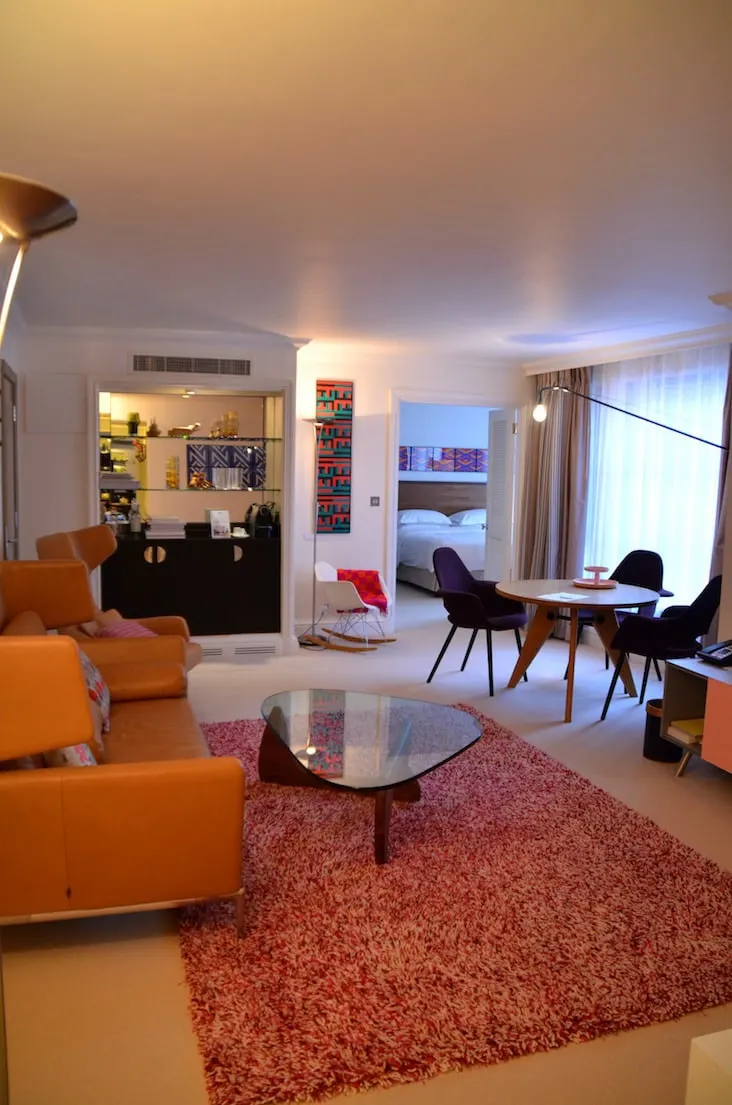 Want to score that sweet suite? If you're only staying one or two nights, you're more likely to get that suite upgrade than if you're staying a week. Especially if you're looking for a free upgrade.
Hotels are more likely to upgrade short stays because it costs less. In other words, they lose less money by upgrading you for a one or two-night stay. And they can resell that suite or upgraded room to someone else sooner vs later.
Read my Review: Saatchi Suite, Hyatt Regency London – the Churchill.
18. Arrive Late
Like driving, avoid the rush hour and consider checking in when the front desk isn't crowded. This could mean very early in the morning or late at night.
Know the hotel's check-in and check-out times. Plan your arrival for a few hours after check-in.
By arriving late at night or early in the morning, I've gotten upgraded great upgrades.
Remember, that the later you arrive, you risk the hotel giving away all their better rooms.
Pro-tip: This works on weekdays in Vegas. But doesn't have the best success on weekends.
Sharing your excitement on Facebook, Twitter, and Instagram can get you an upgrade. Hotels have gotten savvy about checking and engaging in social media.
The more influence you have, the greater your chance of a free upgrade.
20. Write Hotel Reviews on TripAdvisor
If you write a lot of reviews on TripAdvisor, you could get upgraded. Some hotels check and respond to traveler's reviews on TripAdvisor
Pro-tip: Reach out to the hotel in advance and include a link to your TripAdvisor profile.
21. Be Well Dressed
Chances of upgrades are more likely if you're dressed well. Showing up looking like a backpacker could mean no upgrade. Save changing into your sweat suit until after you get to your room.
Conclusion
Getting a hotel upgrade to a luxury suite and the best room in a hotel isn't only for the rich and famous. You can enjoy an amazing room without having to go into debt.
Use these simple tips and tricks to score a free hotel upgrade. Sometimes all it takes is a simple, "Is there an upgrade available?"
Booking directly with the hotel, arriving late in the evening, and staying only a few nights all increase your chances of getting a hotel upgrade.
But if you want to guarantee an upgrade, you can book through the Fine Hotels & Resorts or Visa Signature Luxury Hotel collection. When you book through either of those sites, you'll automatically get upgraded.
And if you don't mind paying, you could take advantage of upgrade offers when you book or use the $20 trick.
Be sure to let the hotel know if you're planning a special occasion or if you're a member of their loyalty program. Because you may get upgraded.
Remember to check the hotel's website to see if better rooms are available before you ask for an upgrade.
Did you enjoy these 21 ways to get a hotel upgrade? What's your favorite trick to getting a hotel upgrade?
Find the latest travel rewards and hotel credit cards.
Other hotel posts you may like:
Pin this to your travel, travel hacks, and travel tips boards: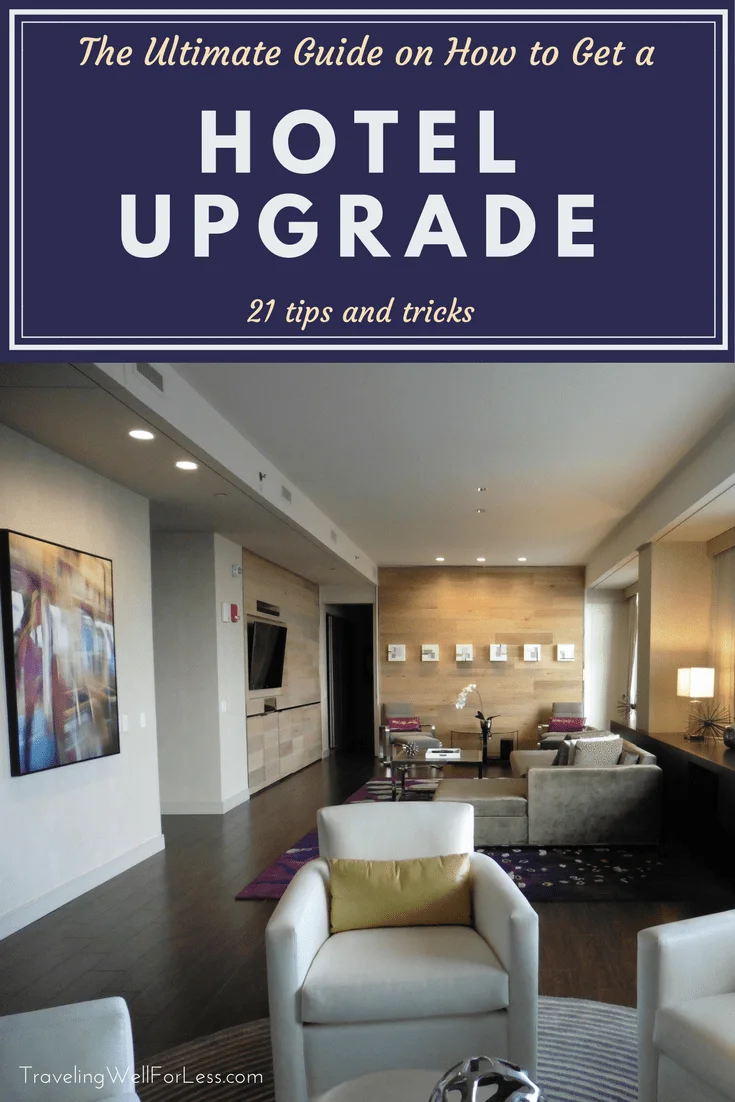 Comment, tweet, or share this post.
Get the best credit card signup bonuses.
Follow us on Twitter | Facebook | Pinterest | Instagram | YouTube
Got a question? Or want help, suggestions, travel tips, learn how to travel for free, find out about travel deals, and maximize your miles and points? Use the subscription box below to sign-up and get post updates by email.
Traveling Well For Less has partnered with CardRatings for our coverage of credit card products. Traveling Well For Less and CardRatings may receive a commission from card issuers.
---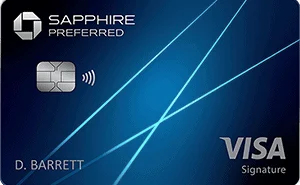 card_name
is the
best card to get started in the world of miles and points.
It is the first card you should get to start traveling for free because the
welcome offer is 60,000 points
after spending $4,000 in the first three months.
My favorite perks about this card are earning 5X points on travel when booked through the Chase portal (2X if direct purchase), 3X points on dining, $50 yearly credit on hotels booked through the Chase portal, no foreign transaction fees, and transferring points to 13 airline and hotel partners like Hyatt, United, and Southwest.
Learn more about the card_name and how to apply
---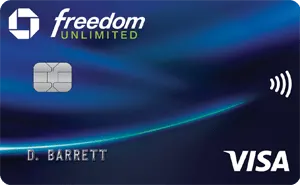 The
card_name
is one of my favorite cards for earning cash back card and travel rewards. It offers a
welcome offer of 3% cash back = an extra 1.5% cash back
on up to $20,000 in purchases your first year.
My favorite perks about this card are earning
6.5% cash back on travel booked through the Chase Travel Portal
,
4.5% cash back at drugstores and restaurants (including delivery and takeout)
your first year up to $20,000,
unlimited 1.5% cash back on all purchases
and
no annual fee
. When paired with cards like the
card_name
, you can use your points to travel for free.
Learn more about the card_name and how to apply