Want special treatment at your hotel? One of my tips in how to get VIP treatment at hotels and the ultimate guide to getting a hotel upgrade is to send the hotel general manager an email.
Reader Brandon sent me this Facebook message
Loved your recent blog on the St Kitts Hyatt. I saw you mentioned the General Manager was Mr. Flor Van der Vaart, I've done what I can to find his email address but haven't had any luck. When I inquired with the hotel following your template about an upgrade, I first got we will see what we can do and was then emailed prices to the tune of $600 to $900 more a night. I think this property is doing what they can to get $$$ out of folks.
Sometimes finding their email address is tricky. Here's how to quickly find a hotel general manager email address and what to include in your email.
How to Find Hotel General Manager Email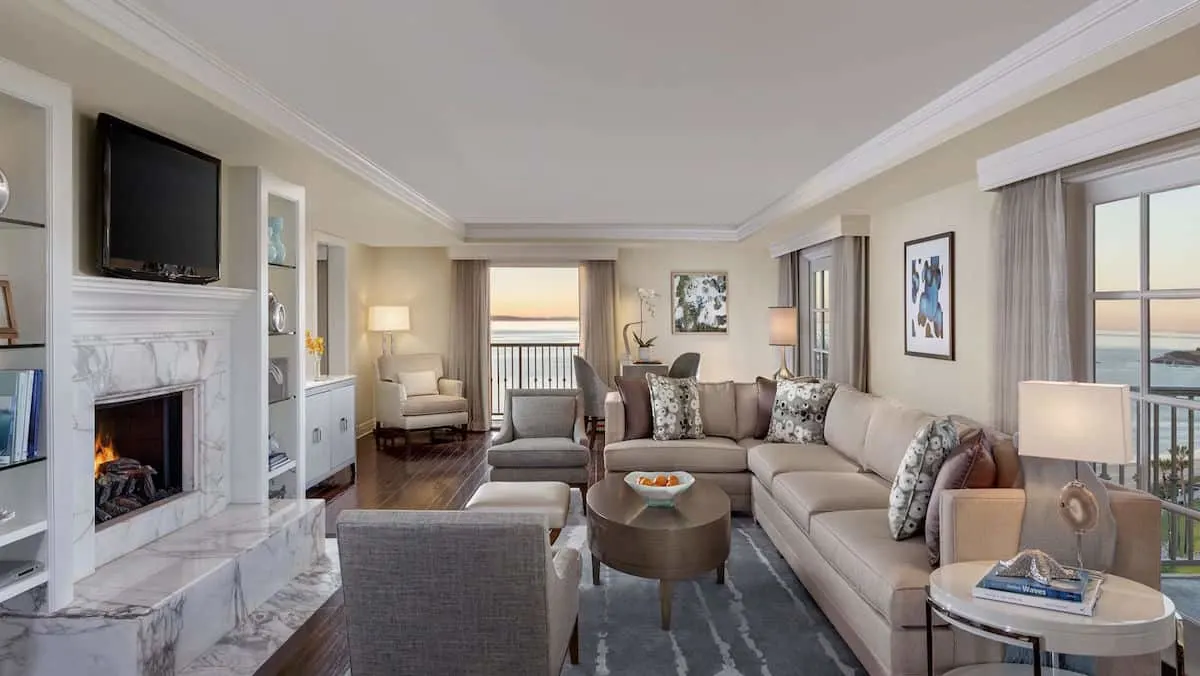 Reaching out to the general manager for an upgrade can help you get an upgrade. He/she will forward your email to the director of rooms. But you should only do it when you're celebrating a special event or have a specific need.
1. Call the Hotel
The quickest and most efficient way to get the general manager's email is to call the hotel. Don't call the 800 number. Call the number listed on the website.
If you're uncomfortable or aren't sure how to ask, here are a couple of examples:
Hi, would you happen to know who the name of the hotel's general manager?
After you have their name, then ask for their email address.
Your hotel is awesome. I just stayed there and want to send the general manager an email telling him/her how about my wonderful experience.
Pro-tip: Call before 8 am in the morning or after 7 pm at night. This ensures they won't transfer you to the manager on duty or the general manager. Because remember, you want their email address to contact them vs actually talking to them. 🙂
2. Google
Google knows everything. 🙂 You can search for the hotel general manager's email address on Google.
If you're uncomfortable calling or are traveling and have to deal with time zone issues, searching Google for a hotel general manager email address is easy.
In how to get VIP treatment at hotels, I mentioned that the general manager for the Park Hyatt St Kitts is Flor Vandervaart. I found this by doing a Google search for park hyatt st kitts general manager.
You can use quotes or search without quotes. Some hotels change general managers every few years so check for the most recent date.
Pro-tip: Most hotels use the following email format: [email protected]
So for the Park Hyatt St Kitts, Brandon would send an email to [email protected].
Emailing the Hotel General Manager
When emailing the hotel general manager think short and sweet. A long dissertation is great for a thesis or college paper, but it doesn't work for an upgrade request.
1. Be Positive
Be positive and upbeat. Tell him/her how much you can't wait to stay at the hotel. Express how excited you are about your upcoming reservation.
Pro-tip: Start and end on a positive note.
2. Mention Special Occasions
Be sure to mention any special occasions whether it's a birthday, anniversary, etc.
Pro-tip: Be honest. Hotels keep records. It's okay to celebrate your birthday for two weeks, maybe even stretch it a month. But I wouldn't push claiming it was your birthday several times a year.
3. Include Confirmation Number and Travel Dates
Including your confirmation number and travel dates makes it easy. The hotel general manager (or director of rooms) can quickly see what rooms are available.
Pro-tip: If traveling internationally, either write your travel dates in full or use the international date format. This avoids confusion and makes it easier. Example: October 15, 2018 or 2018/10/15.
4. Mention Elite Status
Mention your elite status with the hotel. It's okay if you don't have elite status.
If you don't have status, be straightforward and acknowledge that although you don't have status, you'd be grateful if they would upgrade you.
Pro-tip: Don't fudge or make any unverified claims. Hotels can see your hotel history and how many (or few) nights you've stayed all year.
5. Reference TripAdvisor
You have a greater chance of a room upgrade if you reference TripAdvisor. Many hotels encourage guest to leave TripAdvisor reviews. Some hotels include links to TripAdvisor reviews. By mentioning TripAdvisor you imply that you might leave a positive review.
Pro-tip: Check TripAdvisor to see if the hotel responds to comments. Hotels that respond to comments or link to TripAdvisor
6. Ask for the Upgrade
If you want an upgrade, ask for the upgrade. The hotel general manager won't know what you want unless you ask.
Be specific and clear. Be reasonable in your request. Don't ask for an overwater villa if there are only 5 at the hotel and you're traveling during peak season.
Ask for what you want most. If it's a larger room, a view, or a room on a certain floor.
Pro-tip: The hotel might offer you a paid upgrade. You have to decide if it's worth paying for the upgrade or taking the chance and getting a free upgrade. Or losing out on an upgrade.
Conclusion
Scoring a hotel upgrade is easier when you contact the hotel. You increase your chance of success by sending the hotel general manager an email.
To get the manager's email, you can call the hotel or search Google for the information. Most hotels use a standard format of [email protected].
In the email include your confirmation number, travel dates, elite status (if applicable), special occasion, and the upgrade you're hoping for. Remember, if you don't ask the answer is always no. So ask.
Be sure to read these posts how to get VIP treatment at hotels and the ultimate guide on how to get a free hotel upgrade.
I'd love to hear your upgrade experiences. Which hotels have you gotten upgrades after you sent the hotel general manager an email?
Want my upgrade email template to use to ask for an upgrade? Leave a comment below.
Related Posts
Pin this to your travel hacks, travel tips, vacation, and travel boards: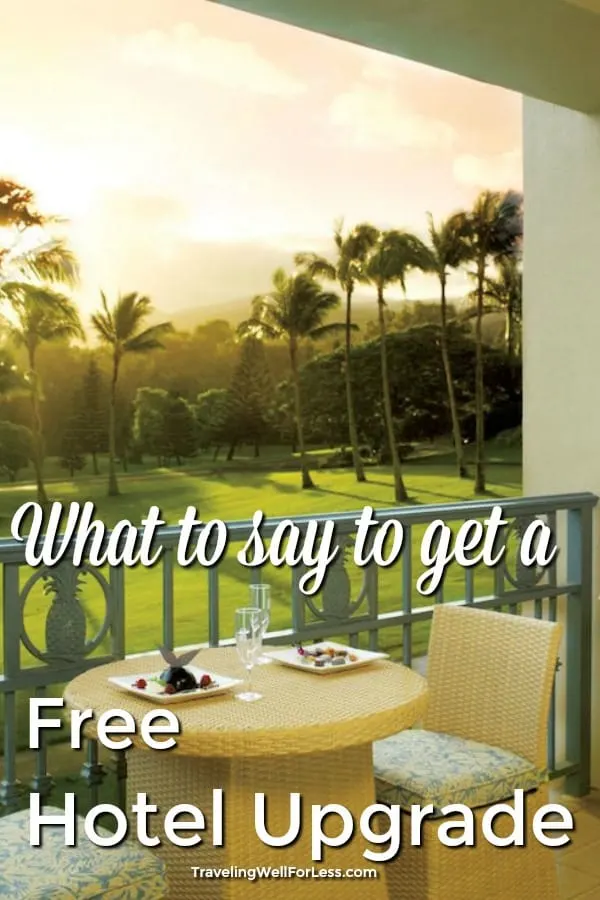 Comment, tweet, or share this post.
Get the best credit card bonuses.
Follow us on Twitter | Facebook | Pinterest | Instagram | YouTube
Got a question? Or want help, suggestions, travel tips, learn how to travel for free, find out about travel deals, and maximize your miles and points? Use the subscription box below to sign-up and get post updates by email.
Traveling Well For Less has partnered with CardRatings for our coverage of credit card products. Traveling Well For Less and CardRatings may receive a commission from card issuers.
---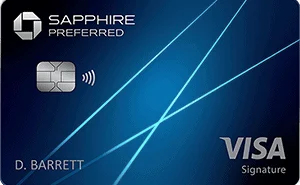 card_name
is the
best card to get started in the world of miles and points.
It is the first card you should get to start traveling for free because the
welcome offer is 60,000 points
after spending $4,000 in the first three months.
My favorite perks about this card are earning 5X points on travel when booked through the Chase portal (2X if direct purchase), 3X points on dining, $50 yearly credit on hotels booked through the Chase portal, no foreign transaction fees, and transferring points to 13 airline and hotel partners like Hyatt, United, and Southwest.
Learn more about the card_name and how to apply
---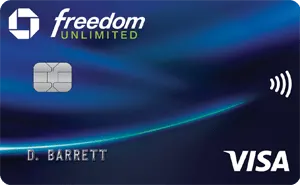 The
card_name
is one of my favorite cards for earning cash back card and travel rewards. It offers a
welcome offer of 3% cash back = an extra 1.5% cash back
on up to $20,000 in purchases your first year.
My favorite perks about this card are earning
6.5% cash back on travel booked through the Chase Travel Portal
,
4.5% cash back at drugstores and restaurants (including delivery and takeout)
your first year up to $20,000,
unlimited 1.5% cash back on all purchases
and
no annual fee
. When paired with cards like the
card_name
, you can use your points to travel for free.
Learn more about the card_name and how to apply