Can a Globalist book a Hyatt hotel for someone else? That's what Jonathan wants to know.
Reader Jonathan emailed to ask:
Debra –

I read your blog all the time. My wife and I recently booked a trip to St. Kitts and will be staying at the Park Hyatt. I remembered you had a give away for their top status, but I've never stayed with Hyatt so I never bothered to look into it. I am a life time Gold member with Marriott and SPG, but I have nothing in terms of Hyatt.

We are celebrating our 10 year anniversary. We've never been to the Caribbean, and I want to make it as special as possible for my wife. She has sacrificed her career to stay at home with our 2 boys, and I wanted to treat her to a really nice destination. Based upon some reviews, we decided to try the Hyatt property because it looks so amazing. However, one of my concerns about Hyatt in general, is that it is very difficult to achieve status. I mentioned my status with Marriott and SPG, and I was curious if you could suggest anything for my circumstance.

Of course, you don't know me at all, so you have no reason to help me. However, I am hoping to appeal to your sense of romance, in that I am a husband who wants to care for, and treat his wife well. I'm also hoping to appeal to you as someone who has status, and knowing how hard it is to go back to having zero status . I was wondering about putting my reservation under someone else's Hyatt Number (namely yours). Since I am a brand new member, I don't care about the points, so I thought we could scratch each other's backs (you get the points for my stay, and I get to take advantage of your status). I totally understand if you are not comfortable doing this, or if there is a problem doing this. Like I said, I just want to make the trip special for my wife, and if I can help you it's a bonus. Let me know if you have any thoughts on this.
Can a Globalist Book a Hyatt Hotel for Someone Else
Great question and congratulations on your upcoming 10 year anniversary!
Jonathan wants to know if a World of Hyatt Globalist can book a Hyatt hotel for someone else. In other words, be a second guest on a Globalist paid reservation?
As a second guest on a Globalist reservation Jonathan would get:
Free suite upgrade (Park Suite King, Beachside Suite, and Sea View Suite are all available)
Daily breakfast for two for free
Waived resort fees
Free premium in-room Wi-Fi
Daily bottle of water
Early check-in
Late check-out (4 pm)
I love the idea of being able to earn tons of points and extra elite nights for a stay at St. Kitts on someone else's dime.
But, Hyatt has been cracking down on second guest reservations for others.
Under their terms and conditions, it specifically says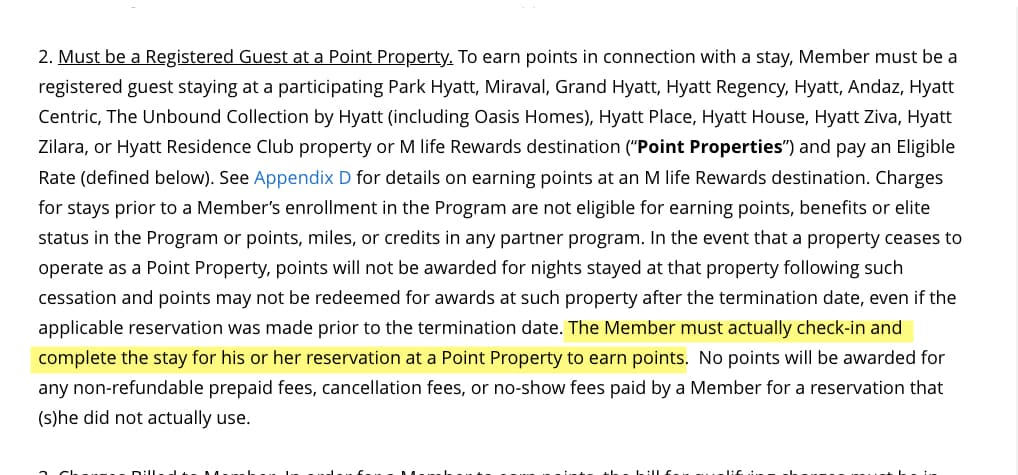 If I booked a room for Jonathan under my name I could lose my Hyatt points, awards, Globalist status, and get banned.
Yikes!
I love having Globalist status and don't want to take the risk. But really want to help Jonathan.
Let's take a look at how a Globalist can share their benefits.
Guest of Honor
Jonathan can enjoy my Globalist benefits as a Guest of Honor.
I've done this before with other friends and readers.
The best part…Hyatt allows and encourages it.
The Guest of Honor perk lets a Globalist book a Hyatt hotel for someone and the person staying in the room gets all the perks of Globalist status.
As a Guest of Honor, Jonathan receives all the same Globalist benefits as if he were the second guest on a paid booking. The only difference…a Guest of Honor booking is booked with points vs cash.
So I wouldn't earn points nor extra elite nights. But Jonathan would because award nights count towards elite status.
For a Guest of Honor booking, Jonathan would transfer points to me and I'd book the reservation in his name using the Guest of Honor perk.
Short on points? He can buy Hyatt points or get 40,000 points from the Hyatt card.
Conclusion
A Globalist can book a Hyatt hotel for someone and add them as a second guest.
That person would get all the benefits of Globalist status like a free suite upgrade, free breakfast, late checkout, and more. The Globalist earns points and elite nights.
Hyatt allows this if the Globalist is staying in the room. But it's against the terms and conditions for the Globalist to earn points and stay credit if they don't check in and complete their stay.
So how can a Globalist share their elite benefits? Using the World of Hyatt Guest of Honor program is a better way to share elite benefits.
The Guest of Honor perk lets Globalist book a Hyatt hotel for someone using points and the person staying in the room gets all the perks of Globalist status.
Where have you used or been a recipient of the Guest of Honor perk?
Comment, share this post, tweet, or give me a +1.
Get the best credit card signup bonuses.
Follow us on Twitter | Facebook | Pinterest | Instagram | Google+
Got a question? Or want help, suggestions, travel tips, learn how to travel for free, find out about travel deals, and maximize your miles and points? Use the subscription box below to sign-up and get post updates by email.
Read our blog via RSS feed.